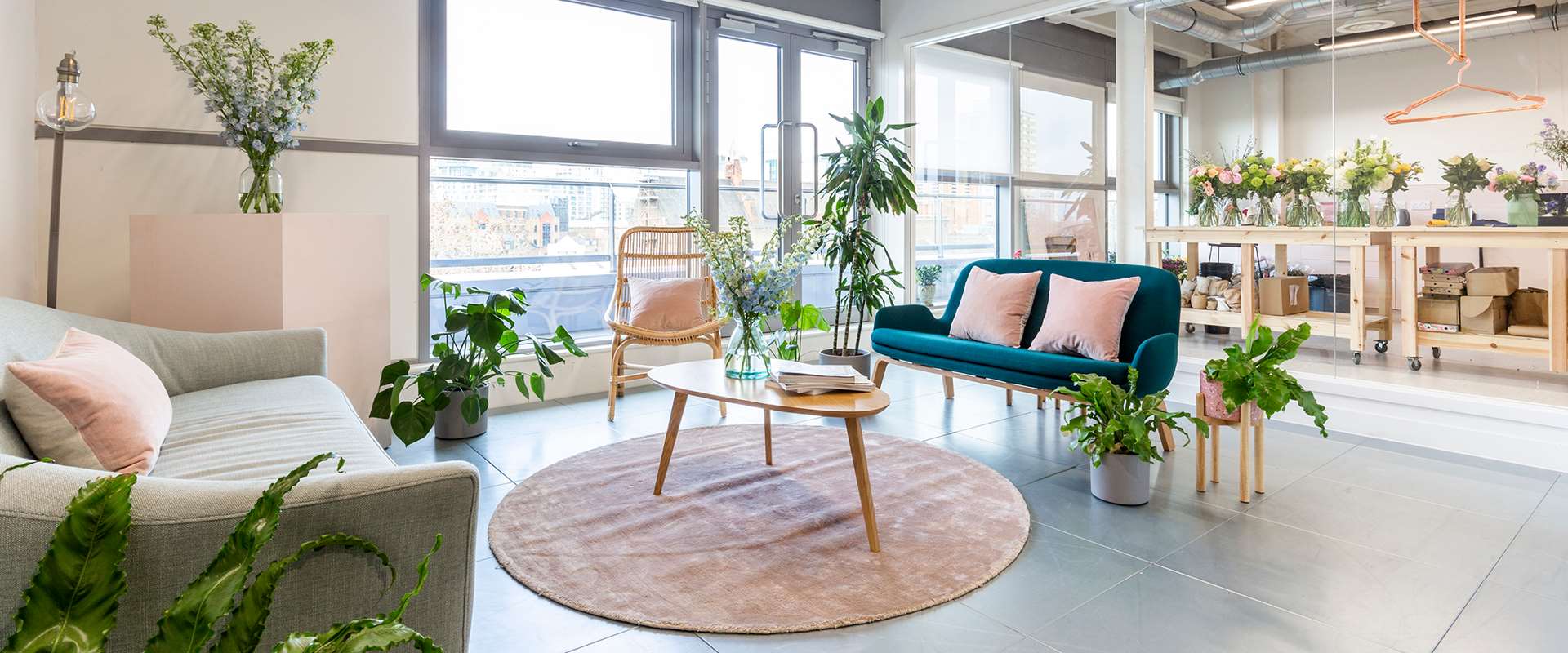 Studio space to rent in London
Studio space to rent in London
60 Grays Inn Road
60 Gray's Inn Road, WC1X 8AQ
Chancery Lane - 3 min walk
Modern business hub, 60 Gray's Inn Road, sits in the heart of Holborn, the perfect base for creative and media businesses in central London.
Archer Street Studios
10/11 Archer Street, Soho, W1D 7AZ
Piccadilly Circus - 3 min walk
Home to modern industrial offices in the heart of London's electric Soho, moments from the notorious Great Windmill Street and Covent Garden.
Barley Mow Centre
10 Barley Mow Passage, Chiswick, W4 4PH
Chiswick Park - 8 min walk
Brimming with history and charm, this former Sanderson Wallpaper factory is home to flourishing businesses in leafy Chiswick.
Brickfields
37 Cremer Street, Hoxton, E2 8HD
Hoxton - 1 min walk
Former metalworks factory, Brickfields, is immersed in the atmosphere of creative Shoreditch, just a 10-minute walk from Old Street.
Canalot Studios
222 Kensal Road, Westbourne Park, W10 5BN
Westbourne Park - 11 min walk
A hub for innovation and start-up energy, Canalot Studios offers industrial-chic spaces minutes from Paddington Station.
Cargo Works
1 - 2 Hatfields, Waterloo, SE1 9PG
Blackfriars - 5 min walk
Stylish offices and studios by London's South Bank, with Blackfriars, Waterloo, Borough Market and London Bridge all within walking distance.
China Works
Black Prince Road, Vauxhall, SE1 7SJ
Vauxhall - 11 min walk
Charming terracotta building on the banks of the River Thames in Vauxhall, dating back to the 1800's when it was Royal Doulton pottery HQ.
Clerkenwell Workshops
27/31 Clerkenwell Close, Farringdon, EC1R 0AT
Farringdon - 8 min walk
Former artisan workshop boasting bright, modern offices and a sun-drenched courtyard, in the heart of eclectic Clerkenwell.
E1 Studios
3-15 Whitechapel Road, E1 1DU
Aldgate East - 2 min walk
Situated on Whitechapel Road, E1 Studios has a mixture of urban and off-beat charm and boasts office, studio and workshop space.
East London Works
75 Whitechapel Road, E1 1DU
Aldgate East - 4 min walk
Situated on Whitechapel Road, East London Works houses office, studio and retail space just minutes from the world-famous Brick Lane.
Fuel Tank
8-12 Creekside, SE8 3DX
Deptford Bridge - 7 min walk
Previously operating as a carburettor factory, Fuel Tank has been redeveloped as a modern base for small businesses in Deptford.
Grand Union Studios
332 Ladbroke Grove, W10 5AD
Ladbroke Grove - 12 min walk
Grand Union Studios is a stunning development with terraces overlooking the city and a wow-factor glass chandelier in the atrium.