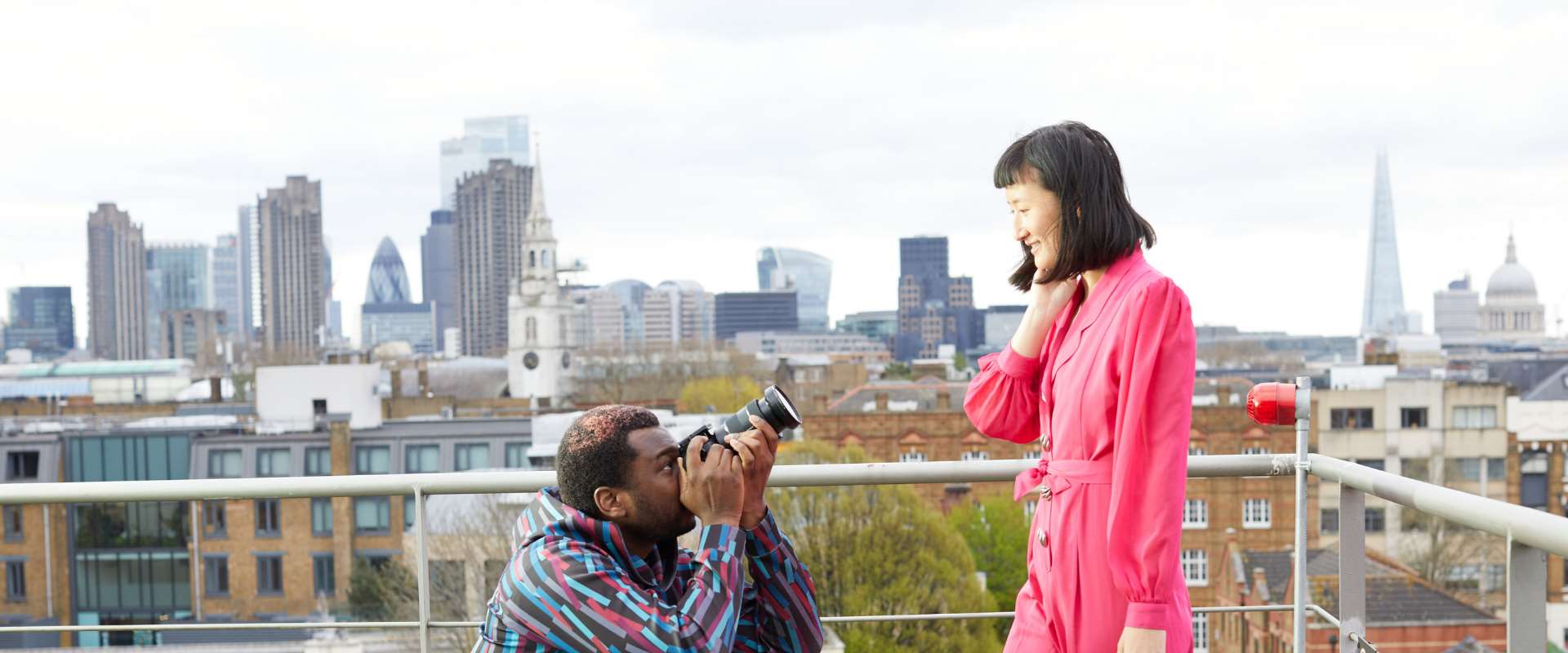 Studio space to rent in London
Studio space to rent in London
China Works
Black Prince Road, Vauxhall, SE1 7SJ
Vauxhall - 11 min walk
Charming terracotta building on the banks of the River Thames in Vauxhall, dating back to the 1800's when it was Royal Doulton pottery HQ.
Kennington Park
1 -3 Brixton Road, Oval, SW9 6DE
Oval - 4 min walk
The former home to London's black cabs, now a hive of creativity in a vibrant professional community, minutes from Oval station.
Wenlock Studios
50-52 Wharf Road, Islington, N1 7EU
Angel - 10 min walk
Nestled in leafy Islington, Wenlock Studios offers open-plan offices, a stunning central atrium and beautiful canal views.
Pill Box
115 Coventry Road, Bethnal Green, E2 6GG
Bethnal Green - 4 min walk
A former pharmaceutical factory reborn as a hub for small and medium businesses, tucked away in the heart of Bethnal Green.
Westbourne Studios
242 Acklam Road, Portobello, W10 5JJ
Westbourne Park - 5 min walk
Minimalist, modern studios wrapped around a stunning communal atrium, nestled under the Westway in London's famous Portobello.
Brickfields
37 Cremer Street, E2 8HD
Hoxton - 1 min walk
Former metalworks factory, Brickfields, is immersed in the atmosphere of creative Shoreditch, just a 10-minute walk from Old Street.
Barley Mow Centre
10 Barley Mow Passage, Chiswick, W4 4PH
Chiswick Park - 8 min walk
Brimming with history and charm, this former Sanderson Wallpaper factory is home to flourishing businesses in leafy Chiswick.
Chiswick Studios
9 Power Road, Chiswick, W4 5PY
Gunnersbury - 8 min walk
Chiswick Studios is known for its art-deco muted grey façade and striking external building design, inside boasting spacious lofty studios. 
Fuel Tank
8-12 Creekside, SE8 3DX
Deptford Bridge - 7 min walk
Previously operating as a carburettor factory, Fuel Tank has been redeveloped as a modern base for small businesses in Deptford.
Grand Union Studios
332 Ladbroke Grove, W10 5AD
Ladbroke Grove - 12 min walk
Grand Union Studios is a stunning development with terraces overlooking the city and a wow-factor glass chandelier in the atrium.
Havelock Terrace
Havelock Terrace, SW8 4AS
Queenstown Road - 10 min walk
Nestled in Nine Elms, Battersea, Havelock Terrace comprises two buildings offering contemporary office, studio and light-industrial space.
Parkhall Business Centre
40 Martell Road, Dulwich, SE21 8EN
West Norwood - 14 min walk
Creative hub for companies looking to be part of a bustling community, in the heart of leafy West Dulwich.