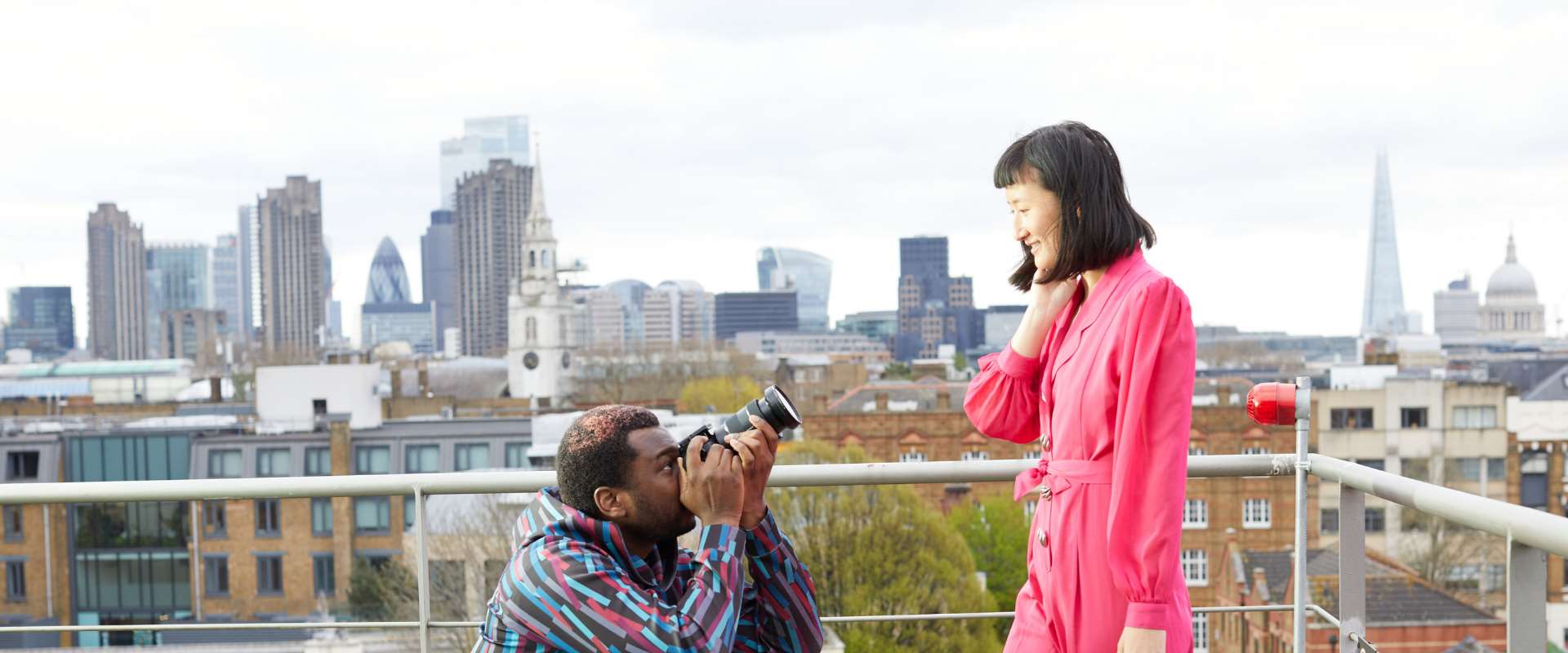 Studio space to rent in London
Studio space to rent in London
60 Grays Inn Road
60 Gray's Inn Road, WC1X 8AQ
Chancery Lane - 3 min walk
Modern business hub, 60 Gray's Inn Road, sits in the heart of Holborn, the perfect base for creative and media businesses in central London.
China Works
Black Prince Road, Vauxhall, SE1 7SJ
Vauxhall - 11 min walk
Charming terracotta building on the banks of the River Thames in Vauxhall, dating back to the 1800's when it was Royal Doulton pottery HQ.
Kennington Park
1 -3 Brixton Road, Oval, SW9 6DE
Oval - 4 min walk
The former home to London's black cabs, now a hive of creativity in a vibrant professional community, minutes from Oval station.
Wenlock Studios
50-52 Wharf Road, Islington, N1 7EU
Angel - 10 min walk
Nestled in leafy Islington, Wenlock Studios offers open-plan offices, a stunning central atrium and beautiful canal views.
Pill Box
115 Coventry Road, Bethnal Green, E2 6GG
Bethnal Green - 4 min walk
A former pharmaceutical factory reborn as a hub for small and medium businesses, tucked away in the heart of Bethnal Green.
Metal Box Factory
30 Great Guildford Street, Borough, SE1 0HS
London Bridge - 11 min walk
A former tin box factory redeveloped to create landmark destination for ambitious businesses, minutes from vibrant Bankside.
Westbourne Studios
242 Acklam Road, Portobello, W10 5JJ
Westbourne Park - 5 min walk
Minimalist, modern studios wrapped around a stunning communal atrium, nestled under the Westway in London's famous Portobello.
Brickfields
37 Cremer Street, E2 8HD
Hoxton - 1 min walk
Former metalworks factory, Brickfields, is immersed in the atmosphere of creative Shoreditch, just a 10-minute walk from Old Street.
Salisbury House
Salisbury House, London Wall, EC2M 5SQ
Moorgate - 1 min walk
A remarkable grade II listed building in the heart of Finsbury Circus, easily accessible from anywhere in the City.
Barley Mow Centre
10 Barley Mow Passage, Chiswick, W4 4PH
Chiswick Park - 8 min walk
Brimming with history and charm, this former Sanderson Wallpaper factory is home to flourishing businesses in leafy Chiswick.
Exmouth House
3/11 Pine Street, Farringdon, EC1R 0JH
Farringdon - 9 min walk
On the corner of Exmouth Market, Exmouth House offers a spectacular atrium and stylish offices and studios, with panoramic views of London.
Fuel Tank
8-12 Creekside, SE8 3DX
Deptford Bridge - 7 min walk
Previously operating as a carburettor factory, Fuel Tank has been redeveloped as a modern base for small businesses in Deptford.