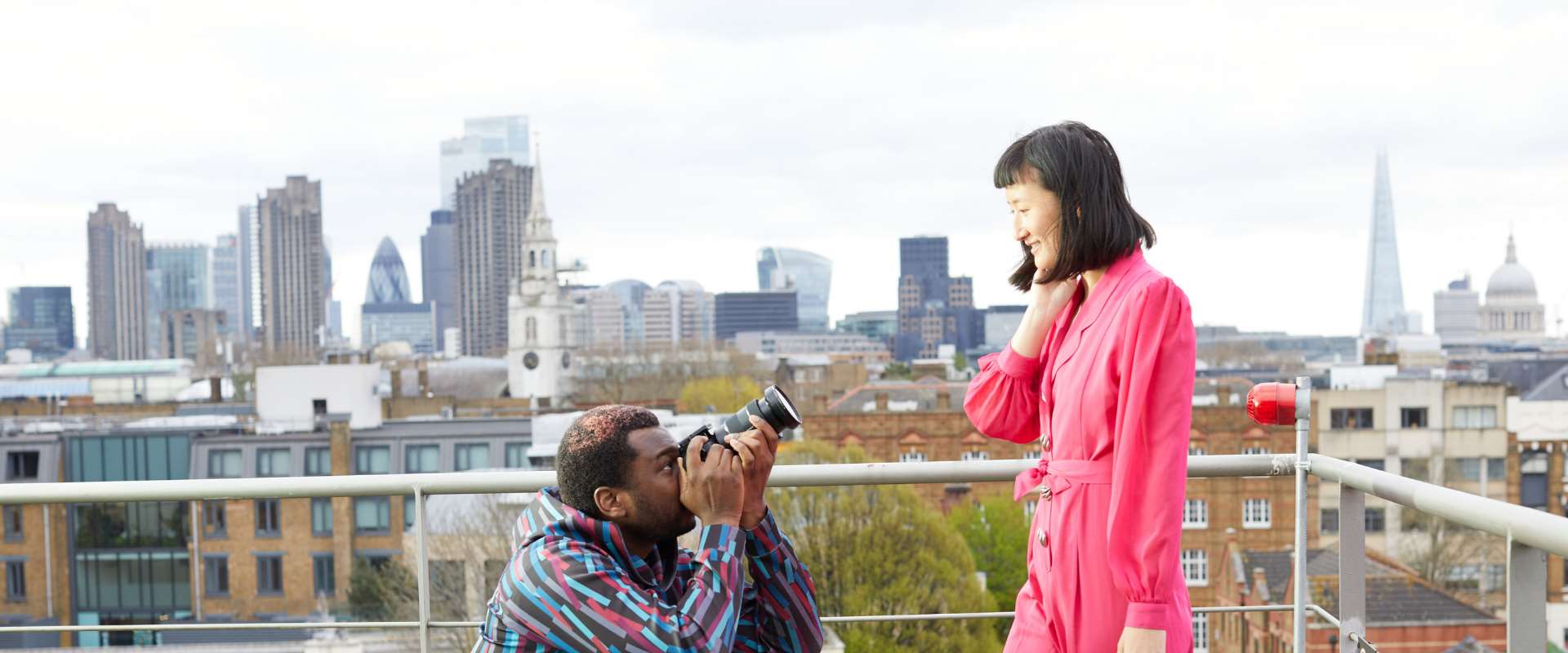 Studio space to rent in London
Studio space to rent in London
Fuel Tank
8-12 Creekside, SE8 3DX
Deptford Bridge - 7 min walk
Previously operating as a carburettor factory, Fuel Tank has been redeveloped as a modern base for small businesses in Deptford.
Grand Union Studios
332 Ladbroke Grove, W10 5AD
Ladbroke Grove - 12 min walk
Grand Union Studios is a stunning development with terraces overlooking the city and a wow-factor glass chandelier in the atrium.
Havelock Terrace
Havelock Terrace, SW8 4AS
Queenstown Road - 10 min walk
Nestled in Nine Elms, Battersea, Havelock Terrace comprises two buildings offering contemporary office, studio and light-industrial space.
Ink Rooms
25-37 Easton Street, Clerkenwell, WC1X 0DS
Farringdon - 11 min walk
Next to Exmouth Market in Clerkenwell, former printing ink factory, Ink Rooms, has been transformed into stunning offices and studios.
Leroy House
436 Essex Road, N1 3QP
Canonbury - 8 min walk
Leroy House is situated close to Dalston Junction station, with large bright offices, studios and workshops designed for creatives.
Morie Street Studios
4-6 Morie Street, SW18 1SL
Wandsworth Town - 3 min walk
Bright, open-plan spaces perfect for businesses looking to be amongst the South West London community, yet close to central London.
Pall Mall Deposit
124-128 Barlby Road, Ladbroke Grove, W10 6BL
Ladbroke Grove - 14 min walk
Combining tradition with a modern edge, Pall Mall Deposit attracts a range of multimedia businesses, minutes from Portobello Market.
Parkhall Business Centre
40 Martell Road, Dulwich, SE21 8EN
West Norwood - 14 min walk
Creative hub for companies looking to be part of a bustling community, in the heart of leafy West Dulwich.
Parma House
Clarendon Road, N22 6XF
Wood Green - 10 min walk
Adaptable commercial studio and office space with an industrial-chic edge, perfect for a wide range of business types.
Riverside Business Centre
Haldane Place, Wandsworth, SW18 4UQ
Earlsfield - 15 min walk
Office, studio, workshop and light industrial space for growing businesses, within easy access of Earlsfield and Wandsworth Town.
ScreenWorks
22 Highbury Grove, Islington, N5 2EF
Highbury and Islington - 11 min walk
Comtemporary studios in leafy Highbury Fields boasts impressive city skyline views and a vibrant start-up community.
The Chocolate Factory
Clarendon Road , Wood Green, N22 6XJ
Wood Green - 9 min walk
Formerly the largest sugar confectionery manufacturer in the world, reborn into a trendy Wood Green creative hub.