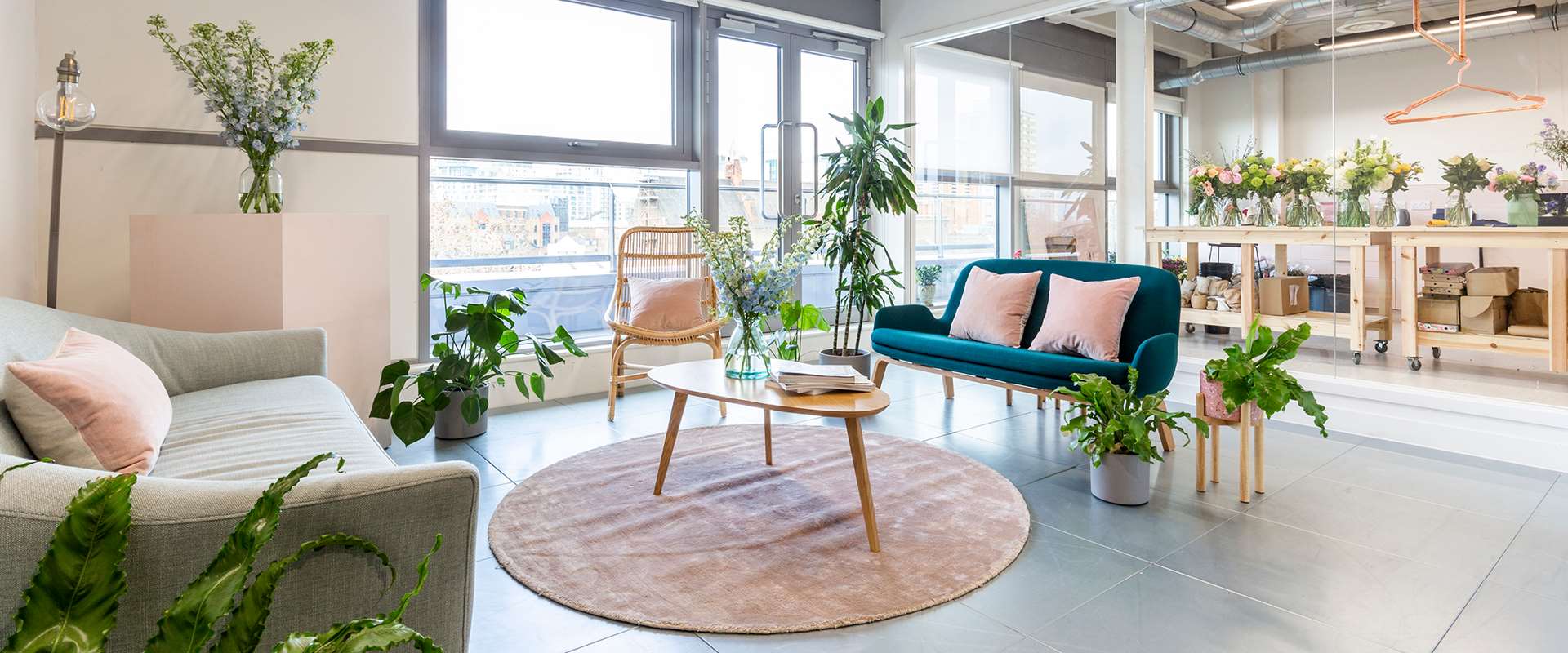 Studio space to rent in London
Studio space to rent in London
Salisbury House
Salisbury House, London Wall, EC2M 5SQ
Moorgate - 1 min walk
A remarkable grade II listed building in the heart of Finsbury Circus, easily accessible from anywhere in the City.
ScreenWorks
22 Highbury Grove, Islington, N5 2EF
Highbury and Islington - 11 min walk
Comtemporary studios in leafy Highbury Fields boasts impressive city skyline views and a vibrant start-up community.
The Biscuit Factory
Drummond Road, SE16 4DG
Bermondsey - 6 min walk
Former factory of biscuit-makers Peek Frean & Co. Ltd, The Biscuit Factory has been reimagined as one of Bermondsey's most creative business hubs.
The Chocolate Factory
Clarendon Road , Wood Green, N22 6XJ
Wood Green - 9 min walk
Formerly the largest sugar confectionery manufacturer in the world, reborn into a trendy Wood Green creative hub.
The Leather Market
Weston Street, SE1 3ER
London Bridge - 7 min walk
This Grade II listed Victorian building was once 'The London Leather, Hide and Wool Exchange' in Bermondsey during the 19th century.
The Light Box
111 Power Road, Chiswick, W4 5PY
Gunnersbury - 9 min walk
In between Chiswick Park and Gunnersbury, The Light Box has bright central communal space surrounded by stylish offices and studios.
The Light Bulb
1 Filament Walk, Wandsworth, SW18 4GQ
Wandsworth Town - 12 min walk
The Light Bulb, featuring a new wing, is nestled in the heart of Wandsworth, in an area formerly known for manufacturing switches, plugs and sockets.
The Print Rooms
164/180 Union Street, Waterloo, SE1 0LH
Southwark - 5 min walk
Situated on a quiet cobbled street in the heart of wonderfully characterful Bankside, The Print Rooms is surrounded by amenities.
The Record Hall
16-16A Baldwins Gardens, EC1N 7RJ
Chancery Lane - 4 min walk
Former record depository reborn as a striking home to ambitious businesses, minutes from Farringdon and Chancery Lane stations.
The Shaftesbury Centre
85 Barlby Road, W10 6BN
Ladbroke Grove - 18 min walk
Next to London's famous Notting Hill, The Shaftesbury Centre offers spacious office spaces, with easy access to central London.
The Shepherds Building
Charecroft Way, W14 0EE
Shepherd's Bush - 4 min walk
Home to media, creative and professional businesses in a stunning developed warehouse building in Shepherd's Bush.
Vox Studios
1-45 Durham Street, SE11 5JH
Vauxhall - 6 min walk
Tucked away down a quiet street in the heart of Vauxhall, this reformed Marmite Factory has stunning views across the city.