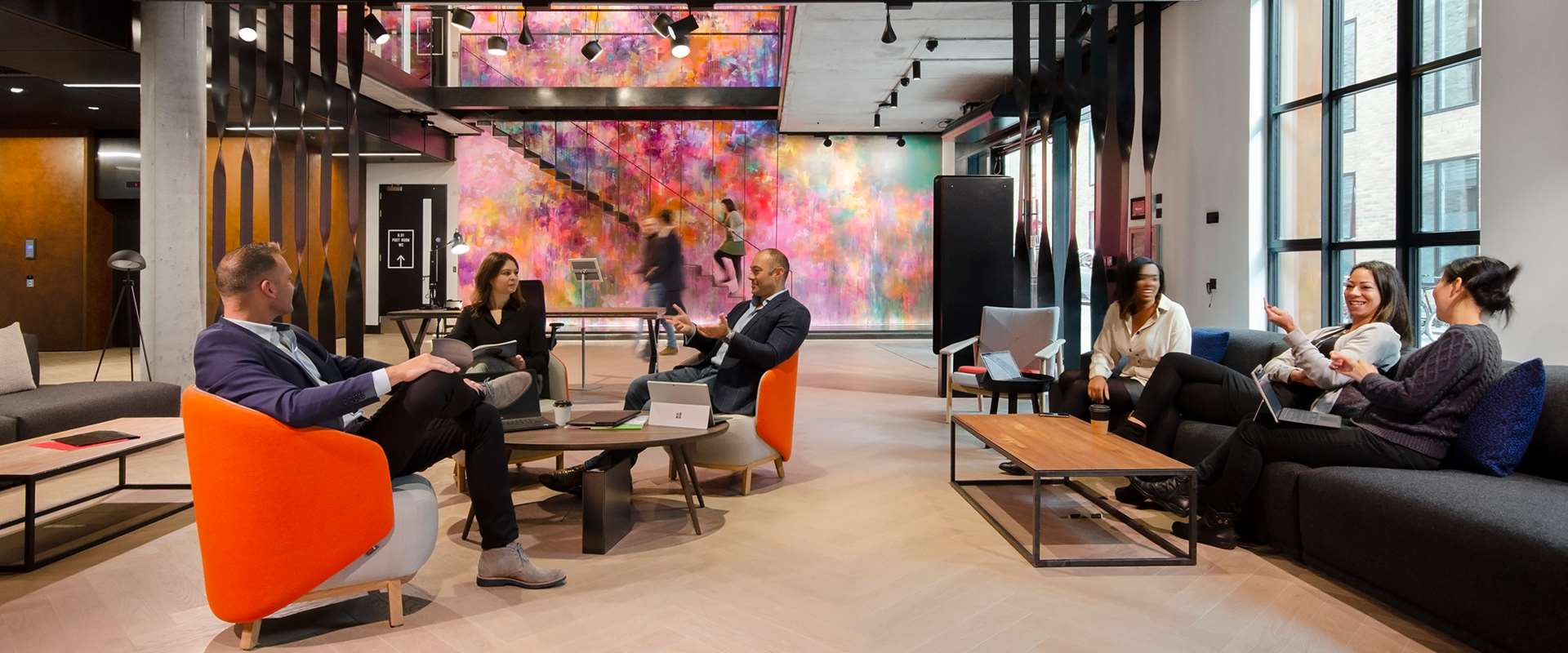 Workspace in London
Rainbow Industrial Park
Raynes Park Goods Yard, Grand Drive, SW20 0JK
Raynes Park - 4 minute walk
Rainbow Industrial Park offers light industrial unit. Facilities of the site include 24 Hour access and on-site parking.
Riverside Business Centre
Haldane Place, Wandsworth, SW18 4UQ
Earlsfield - 15 min walk
Office, studio, workshop and light industrial space for growing businesses, within easy access of Earlsfield and Wandsworth Town.
Salisbury House
Salisbury House, London Wall, EC2M 5SQ
Moorgate - 1 min walk
A remarkable grade II listed building in the heart of Finsbury Circus, easily accessible from anywhere in the City.
ScreenWorks
22 Highbury Grove, Islington, N5 2EF
Highbury and Islington - 11 min walk
Comtemporary studios in leafy Highbury Fields boasts impressive city skyline views and a vibrant start-up community.
The Biscuit Factory
Drummond Road, SE16 4DG
Bermondsey - 6 min walk
Former factory of biscuit-makers Peek Frean & Co. Ltd, The Biscuit Factory has been reimagined as one of Bermondsey's most creative business hubs.
The Centro Buildings
The Centro Buildings, 20-23 Mandela Street, NW1 0DU
Mornington Crescent - 7 min walk
Former furniture depository, reborn into 7 stunning buildings for creative and ambitious companies, minutes from Regent's Canal.
The Chocolate Factory
Clarendon Road , Wood Green, N22 6XJ
Wood Green - 9 min walk
Formerly the largest sugar confectionery manufacturer in the world, reborn into a trendy Wood Green creative hub.
The Frames
1 Phipp Street, Shoreditch, EC2A 4PS
Old Street - 8 min walk
A striking architectural landmark in the beating heart of Shoreditch, home to London's burgeoning technology and creative industries.
The Leather Market
Weston Street, SE1 3ER
London Bridge - 7 min walk
This Grade II listed Victorian building was once 'The London Leather, Hide and Wool Exchange' in Bermondsey during the 19th century.
The Light Box
111 Power Road, Chiswick, W4 5PY
Gunnersbury - 9 min walk
In between Chiswick Park and Gunnersbury, The Light Box has bright central communal space surrounded by stylish offices and studios.
The Light Bulb
1 Filament Walk, Wandsworth, SW18 4GQ
Wandsworth Town - 12 min walk
The Light Bulb, featuring a new wing, is nestled in the heart of Wandsworth, in an area formerly known for manufacturing switches, plugs and sockets.
The Print Rooms
164/180 Union Street, Waterloo, SE1 0LH
Southwark - 5 min walk
Situated on a quiet cobbled street in the heart of wonderfully characterful Bankside, The Print Rooms is surrounded by amenities.