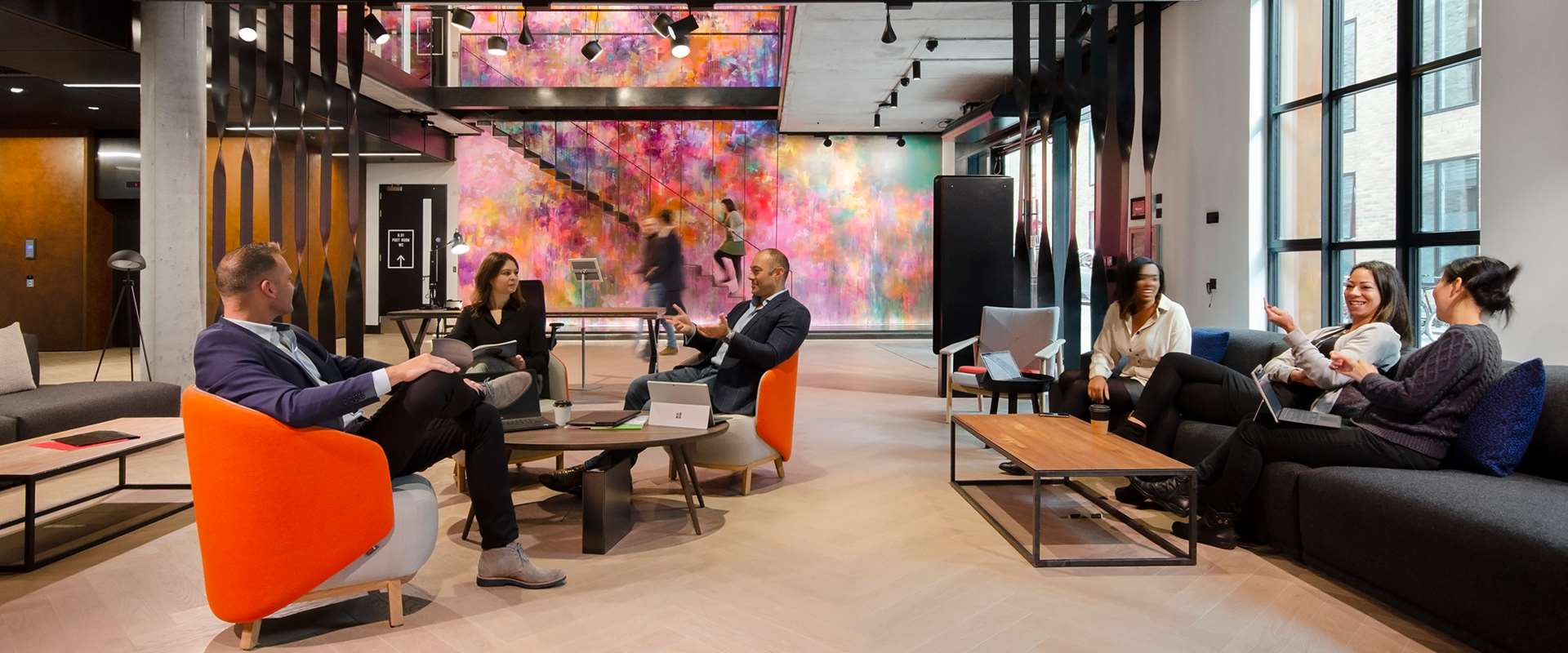 Workspace in London
Leroy House
436 Essex Road, N1 3QP
Canonbury - 8 min walk
Leroy House is situated close to Dalston Junction station, with large bright offices, studios and workshops designed for creatives.
Lock Studios
7 Corsican Square, E3 3YD
Devons Road - 1 min walk
In the heart of Bow, Lock Studios is perfect if you are East London based or want to be near Canary Wharf or Stratford.
Mare Street Studios
203/213 Mare Street, Hackney, E8 3QE
London Fields - 4 min walk
Neighbouring London Fields in uber-cool Hackney, Mare Street Studios has been refurbished into a stunning, creative base for businesses.
Metal Box Factory
30 Great Guildford Street, Borough, SE1 0HS
London Bridge - 11 min walk
A former tin box factory redeveloped to create landmark destination for ambitious businesses, minutes from vibrant Bankside.
Morie Street Studios
4-6 Morie Street, SW18 1SL
Wandsworth Town - 3 min walk
Bright, open-plan spaces perfect for businesses looking to be amongst the South West London community, yet close to central London.
Pall Mall Deposit
124-128 Barlby Road, Ladbroke Grove, W10 6BL
Ladbroke Grove - 14 min walk
Combining tradition with a modern edge, Pall Mall Deposit attracts a range of multimedia businesses, minutes from Portobello Market.
Parkhall Business Centre
40 Martell Road, Dulwich, SE21 8EN
West Norwood - 14 min walk
Creative hub for companies looking to be part of a bustling community, in the heart of leafy West Dulwich.
Parma House
Clarendon Road, N22 6XF
Wood Green - 10 min walk
Adaptable commercial studio and office space with an industrial-chic edge, perfect for a wide range of business types.
Peer House
8-14 Verulam Street, London,, WC1X 8LZ
Chancery Lane - 9 min walk
Peer House boasts six floors of modern offices, within easy reach of the financial district and the West End.
Pill Box
115 Coventry Road, Bethnal Green, E2 6GG
Bethnal Green - 4 min walk
A former pharmaceutical factory reborn as a hub for small and medium businesses, tucked away in the heart of Bethnal Green.
Poplar Business Park
10 Prestons Road, Poplar, E14 9RL
Blackwall - 7 min walk
A mix of modern and bright office and light industrial spaces, some benefiting from split-level mezzanine, minutes from bustling Poplar High Street.
Q West
Great West Road, Brentford, TW8 0GP
Brentford - 15 min walk
Professional office and studio space close to Heathrow airport and the M4, perfect for businesses of all sizes.