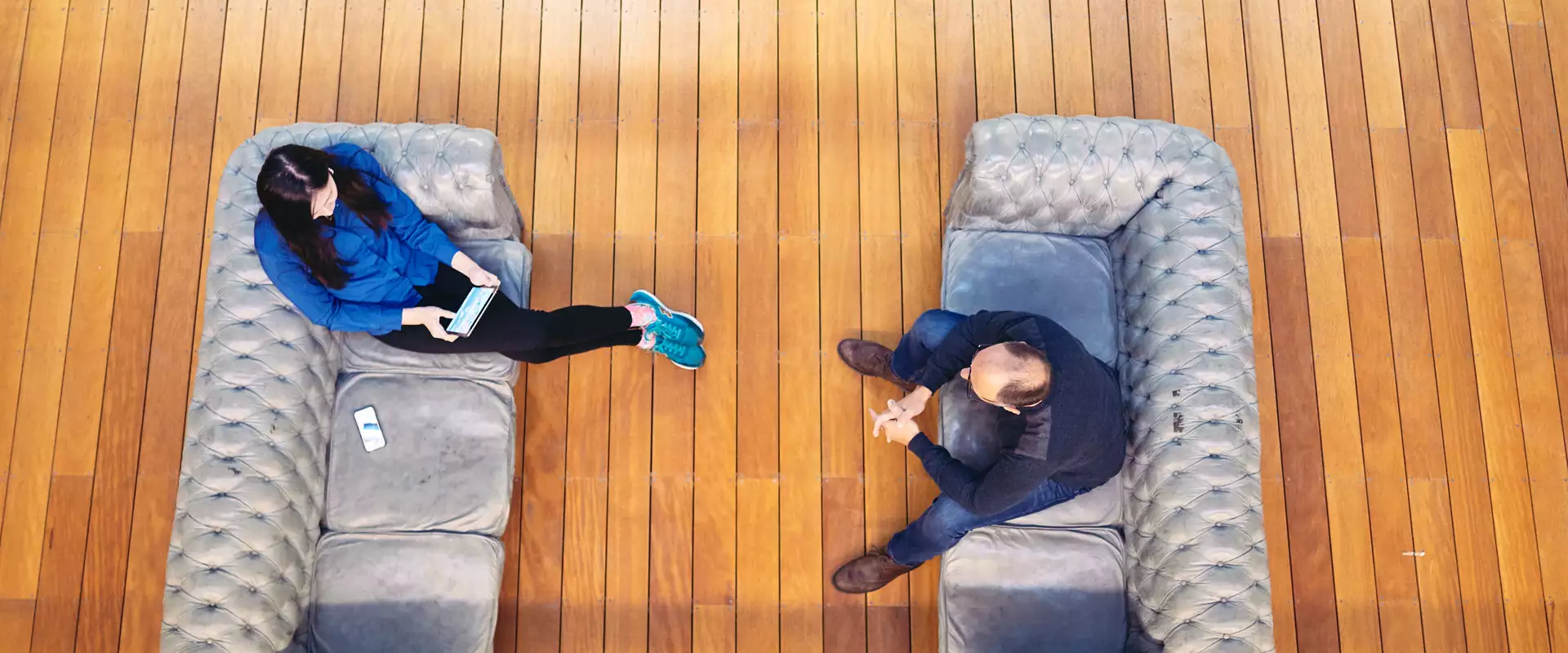 SUPPLIER CODE OF CONDUCT
Workspace policy
SUPPLIER CODE OF CONDUCT
Workspace policy
Workspace is committed to maintaining the highest standards of ethical conduct and behaviour in our business practices.
We also want to ensure that those people with whom we deal, in particular our suppliers, contractors, service providers and representatives ("Suppliers"), live up to our values and standards and share that responsibility. As a minimum, we expect all our Suppliers to be compliant with all applicable laws and to comply with the following principles.
Equal Opportunities & Dignity at Work
Workspace is an inclusive organisation where everyone is treated with respect and dignity. Our employees, and those of our Suppliers, have the right to respectful treatment. We will not tolerate discrimination, harassment or victimisation in the workplace or in connection with any service supplied to us.
We expect our Suppliers to comply with all applicable human rights and employment laws, including the UK Equality Act 2010. There should be no discrimination in recruitment, compensation, access to training, promotion, termination or retirement based on race, ethnic origin, national origin, religion, age, disability, gender, marital or civil partnership status, sexual orientation, union membership or political affiliation.
For further information see our Equal Opportunities & Dignity at Work Policy.
Modern Slavery
Workspace does not tolerate slavery, servitude, human trafficking or any kind of forced, involuntary, bonded, indentured or child labour within our own business or in any of our supply chains.
We expect our Suppliers to comply with the UK Modern Slavery Act 2015 and all other applicable anti-slavery laws, to ensure that they do not engage in any activity or behaviour that constitutes modern slavery, and to hold their own suppliers to the same standards.
For further information see our Modern Slavery Act Statement.
Anti-Bribery & Corruption
Workspace takes a zero-tolerance approach to bribery and corruption. The offering, paying, soliciting or accepting of bribes or kickbacks, including facilitation payments, is strictly prohibited.
Workspace complies with the UK Bribery Act 2010 and all other applicable anti-bribery and corruption law. We have an Anti-Bribery & Corruption Policy which sets out the expectations and responsibilities of our employees for the prevention, detection and reporting of bribery and corruption, and our procedures relating to offering and accepting gifts and hospitality where these are reasonable, proportionate and in the ordinary course of business.
A bribe is an inducement or reward offered, promised or provided to someone in business or government in order to gain a commercial, contractual, regulatory or personal advantage, usually to influence the recipient to act improperly. Bribery can also take place where the offer or giving of a bribe is made by or through a third party, e.g. an agent, representative or intermediary. Facilitation payments are small payments or fees requested by government officials to speed up or facilitate the performance of routine government action (such as the granting of planning consent or customs clearance).
We expect our Suppliers and their employees to comply with the UK Bribery Act 2010 and all other applicable anti-bribery and corruption laws and for our Suppliers to have in place procedures designed to prevent employees or persons associated with its business from committing offences of bribery or corruption.
Confidentiality
The confidentiality of information exchanged in the course of business must be respected and never be used for illegal purposes or for individual gain.
Fair Competition
Workspace is committed to conducting its business dealings in a fair and open manner. We conduct our business, and expect our Suppliers to conduct their business, in accordance with all applicable antitrust laws.
Health & Safety
Workspace is committed to providing and maintaining safe and healthy working conditions for all our employees, customers and visitors to our business centres.
Workspace expects Suppliers to fulfil their statutory duties as an employer, putting in place suitable and sufficient measures to protect their employees and any other persons affected by their activities. This includes undertaking of risk assessments, elimination or reduction of risk so far as is reasonably practicable, only using competent employees and sub-contractors trained in the work they are undertaking. All Suppliers are expected to provide details of the methodology of their approach to health and safety before becoming a Supplier to Workspace and to be able to demonstrate a positive health and safety culture within their company.
For further information see our Health & Safety Policy.
Sustainability
We expect our Suppliers to comply and adhere to all applicable environmental legislations and minimise negative impacts to the environment when undertaking activities on behalf of Workspace. We also expect all our suppliers to pay Living Wage (or London Living wage, if applicable) to all employees and contractors.
Workspace takes its responsibility towards the environment and society seriously and expects its suppliers to do the same. We favour suppliers who:
1. Strive to enhance their environmental performance by:
Actively monitoring their carbon footprint
Setting a science based net zero target
implementing an internal environmental management system (EMS)
responsibly using resources such as energy water and materials
minimising waste and having responsible waste management processes
monitoring and minimising their use of hazardous chemicals and air pollutants
sourcing locally and responsibly (low embodied carbon materials including those with highly recyclable or recycled content)
2. Give back to the community by:
creating local jobs and supporting apprenticeship programmes
supporting local community initiatives
reporting on your community initiatives
For further information see our Climate Change Policy and our Environmental Policy.
Whistleblowing
Workspace has a Whistleblowing Policy which provides our employees with information on how they can report any impropriety or wrongdoing within the business.
If any of our Suppliers or their employees have concerns about inappropriate conduct by Workspace or its employees in relation to any of the areas in this Supplier Code of Conduct, they can raise their concerns to us by emailing whistleblowing@workspace.co.uk. All reports will be investigated and treated seriously, and we will not tolerate any form of retaliation against a person who has raised a genuine concern, even if they turn out to be mistaken.