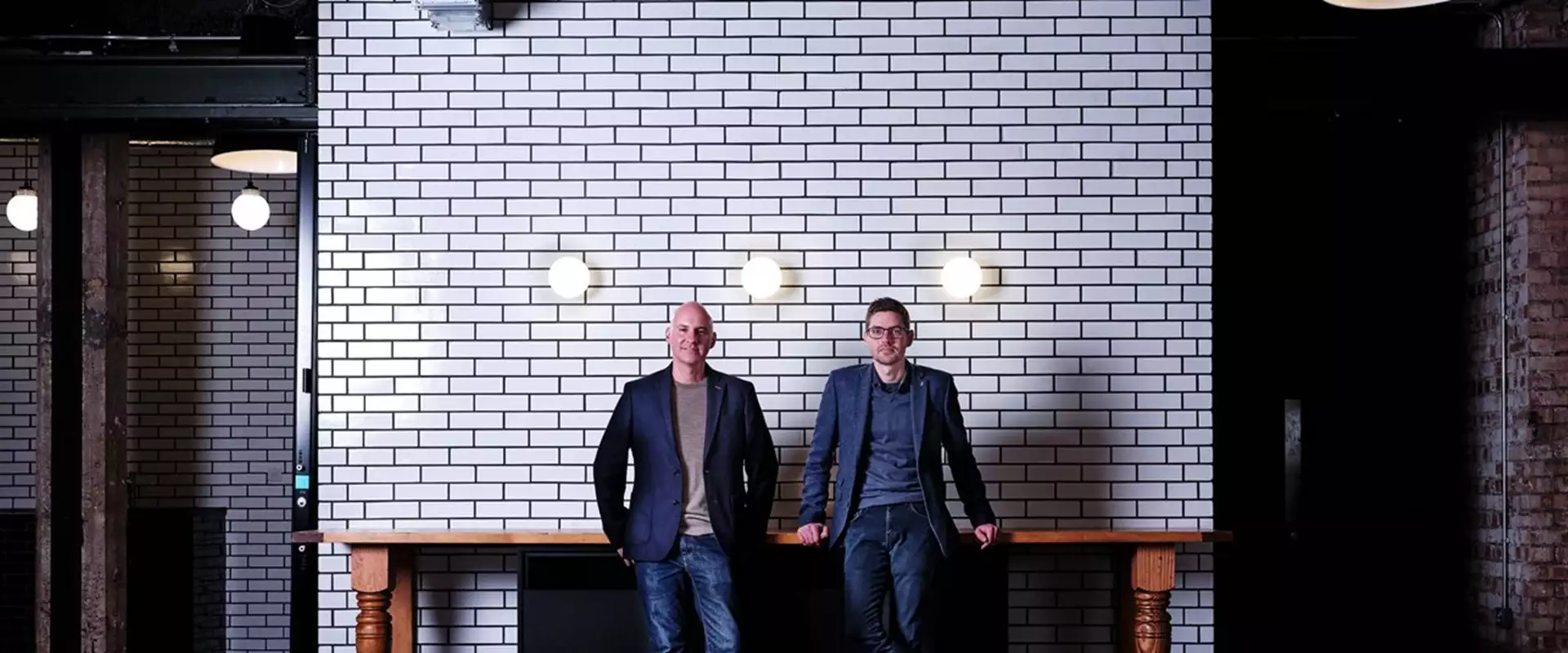 A Q&A with Mare Street Studios designers, Frost Architects
A Q&A with Mare Street Studios designers, Frost Architects
As Workspace's latest building, Mare Street Studios in Hackney, opens its doors to a swath of new and exciting businesses, we speak to Daniel Frost and Simon Mellor, Directors of Frost Architects, the brains behind the new build.
Here's what Daniel Frost had to say when we sat down with him to discuss the work Frost Architects has carried out to transform an industrial furniture factory into the spatially stunning Mare Street Studios.
What projects have you worked on with Workspace?
Daniel: My personal relationship with Workspace goes back to about 2003, which was the first time I worked with them. I then started my own practice in 2010 and, since then, I have worked fairly constantly and steadily on several projects for Workspace. The main stand-out centres we've worked on have been The Print Rooms in Bankside (one of the larger ones for us), China Works in Vauxhall, The Light Box in Chiswick, Parkhall Business Centre in West Dulwich and Mare Street Studios in Hackney more recently.
Do you work on the buildings from start to finish?
We work on the projects from initial designs and concept design through to completion. Having worked with Workspace for over 15 years, I think we've been able to see how the market has evolved and how flexible office spaces responded to that. We understand the unique Workspace offer very well and what they bring to the market.
How does building design make Workspace's spaces unique?
In simple terms, it's about providing flexible office space for SMEs. But it's providing that office space in a building that offers more facilities to small businesses, but also an impressive environment to welcome clients and employees. The front of house is always crucial and we work hard to perfect the entrance sequence. The spatial experience and the operation of the centre is something that we spend a lot of time discussing with Workspace to get it right.
The entrance and reception area has to cover a lot of bases; it needs to be the front door for every business in the building, but it also needs to promote the networking opportunities that Workspace like to encourage between businesses.
How did you allow the history of Mare Street Studios to shine through during the build?
The front building was a brick warehouse and the rear building used to be a furniture factory. The story behind it has been a little diluted over time but it was still important to look at the local context. The building sits in Hackney and it's a very competitive market for office providers in this part of East London. So, we created a design that was subtly formed by that bit of history as an industrial furniture factory, allowing a lot of that original character and some of the features to come through in the design. For instance, we allowed the original brickwork to be exposed wherever possible.
Mare Street Studios is a combination of the existing building and then a large extension to the rear. So, we had the opportunity to have two different approaches to the internal finishes. The main entrance has got some really nice big steel columns which are quite a feature of the main entrance space and café area and then beyond that, the new building has a concrete frame, so we celebrated the use of concrete alongside the existing brick.
We looked to draw on the brick influence of the surrounding area and the warehouse buildings. We've been quite modest, but also included playful elements and details to the brickwork. We built projecting brick headers and corbel details which allowed that celebration, albeit in a subtle way, to inform the design and give the extension its own character and feel.

What do you think the key to getting the front of house right is?
For Workspace, the front of house is the key attraction where everything can happen: you can come and get your early morning coffee and breakfast, have a breakfast meeting and it can be informal or more formal with meeting spaces. It becomes the heart of the building. Beyond that space, it's still relatively traditional office space with an industrial aesthetic. I think they lead the market in that respect.
How have you played into the East London aesthetic with the design of Mare Street Studios?
Looking at an East London aesthetic has allowed us to have a different approach to the building finishes and enabled us to use natural materials, such as brick and concrete, because that gritty industrial look is very popular, particularly in East London.
How important was sustainability in the design and build of Mare Street Studios?
I think it's always an aspiration and intention for Workspace to achieve a high sustainable rating for any building, whether it's the refurbishment or a new build. The key elements of Mare Street Studios included a green roof and photovoltaic panels. We also increased the thermal performance of the building to minimise the level of heat loss and energy consumption.
The green roof is a really lovely addition. It's been planted out with meadow flowers rather than just grass to help the biodiversity in the local area and a very thought-through part of the design. We have accessible roof terraces so the customers can make the most of it in summer and I think those terraces will become an important part of that building.
Would you like to see what Mare Street Studios could offer your business? Book your viewing today.

Mare Street Studios offers uber-cool studios, available furnished or unfurnished with connectivity included on Mare Street itself. The inclusive pricing model means that everything you need is included in one monthly price. Find out more here.
Please note that this interview took place before the Covid-19 outbreak. Since this piece was written, we have put in place a range of social distancing measures across all our business centres, to ensure that people can enjoy our spaces while putting their safety first.

Find out more about how Workspace is helping you return to work safely and discover the range of support available here.
10 March 2023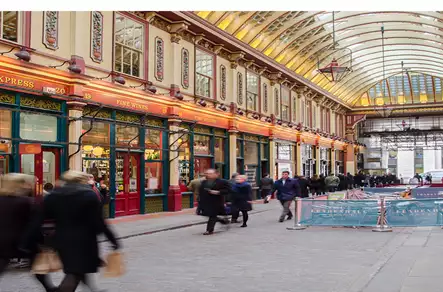 03 November 2022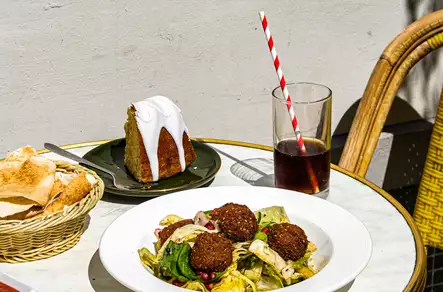 19 October 2022