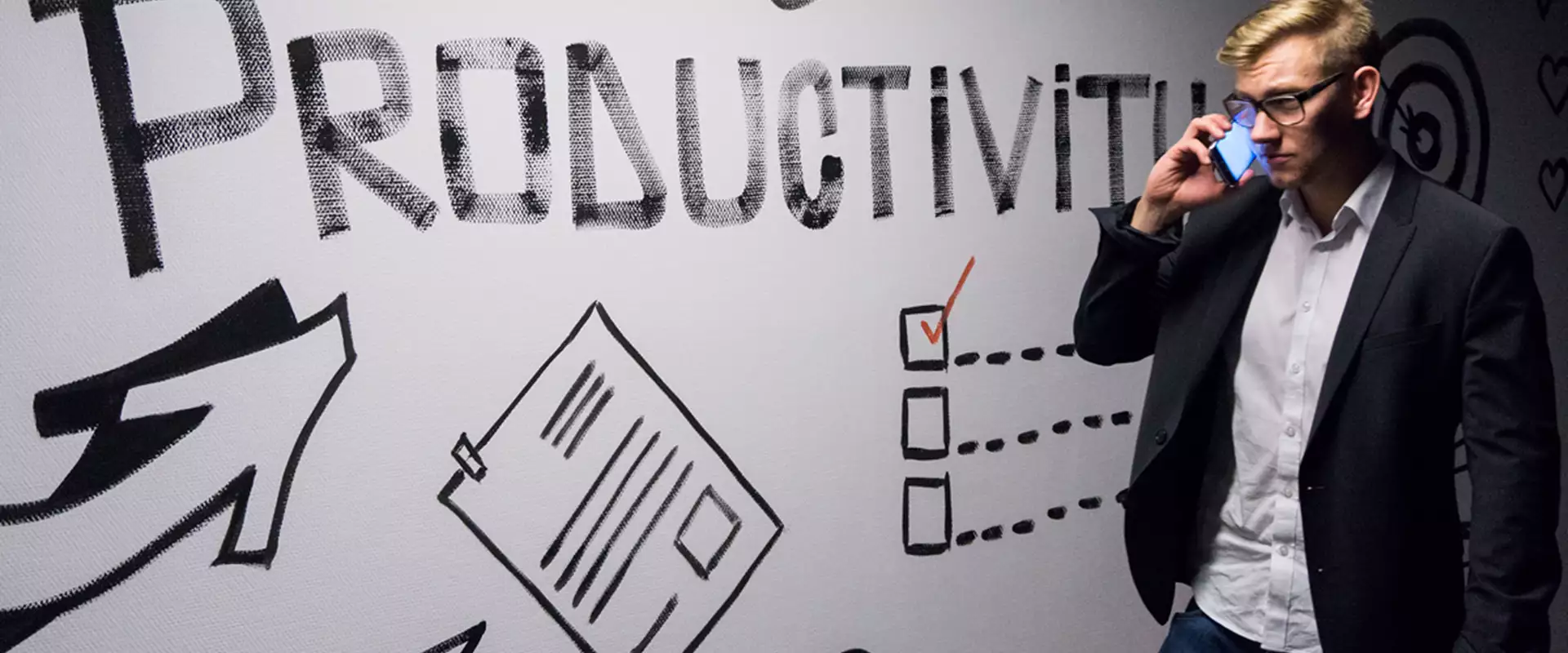 What's the optimal office space design for productivity?
What's the optimal office space design for productivity?
A quick Google of "productivity at work" will bring up a host of articles listing the ways successful people manage their time; organise their day; fit work into their busy lives. But what about the space you work in? How can that be designed to increase productivity?
To productivity and beyond
From co-working spaces and offices that hold hundreds of people, to smaller companies and home offices, productivity can be enhanced by design in many ways. In this article we will look at how the layout of an office can affect your ability to focus and create, biophilic design – the latest trend in combining workspaces and nature, and hear what the experts in office design are saying. Each section has a set of tips at the end to help you boost your own (and your businesses) productivity.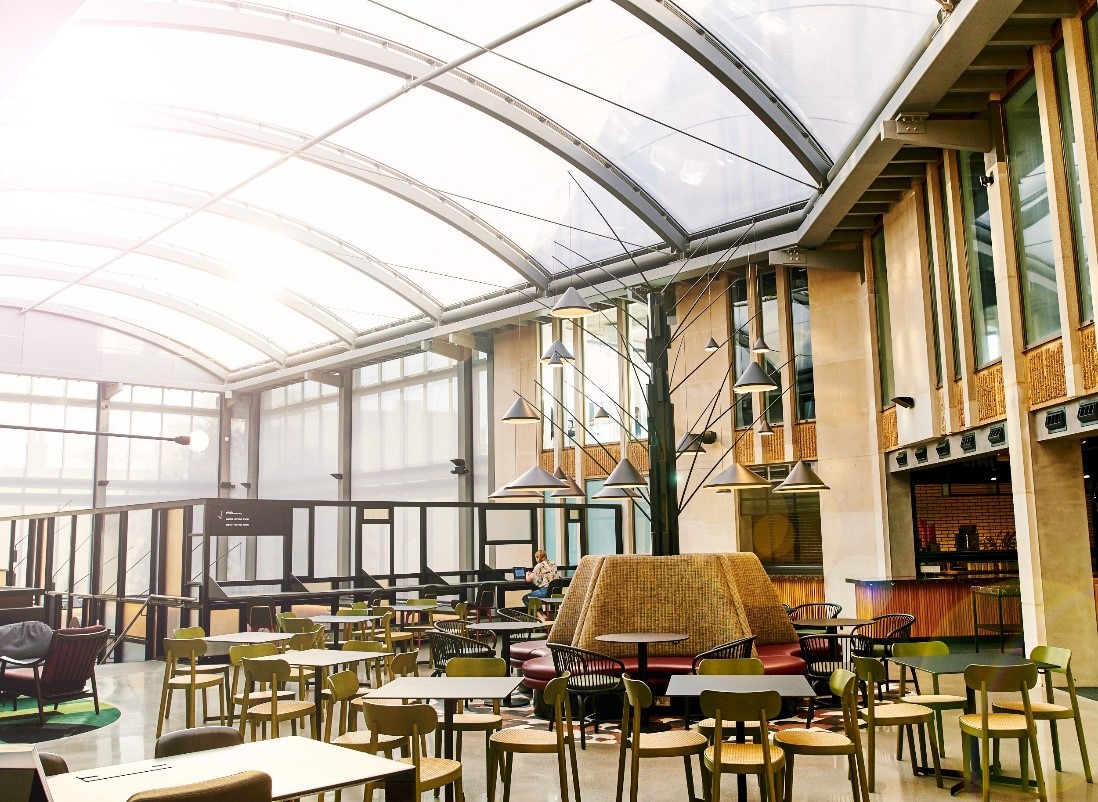 Efficient layout
Office space is often considered simply in terms of people: how many people does this company have? Will they fit in this space? Workspace can help you to calculate how much office space you need, per person or per amenity, with our comprehensive guide How much office space do I need? But it's the layout of where these people sit, not simply if they fit inside the space, that matters.
Providing enough space for workers to collaborate, take breaks from their desk, or even work in silence can impact on their wellbeing and levels of productivity. Despina Katsikiakis is an expert on the role an office or workplace can have on our productivity levels. She is currently Head of Occupier Business Performance at Cushman & Wakefield:
"The majority of office design focuses on reducing the cost of the space rather than on inspiring people to do better work," but "a well-designed office needs to include different spaces for different tasks." She explains.
As Workspace has already explored in How to have the perfect office, striking a balance with space can be quite difficult. "Having an office layout that encourages collaboration could help bring projects together more easily, unless your business concentrates on people working alone, in which case being open plan might not help at all!"
Putting it to the test
Here are some ways you could alter the office layout for your business:
Provide a space for solo working
Create collaboration areas or book out meeting rooms for creative sessions
Put teams that often work together closer
Experiment with your office plan and get feedback on what works and what doesn't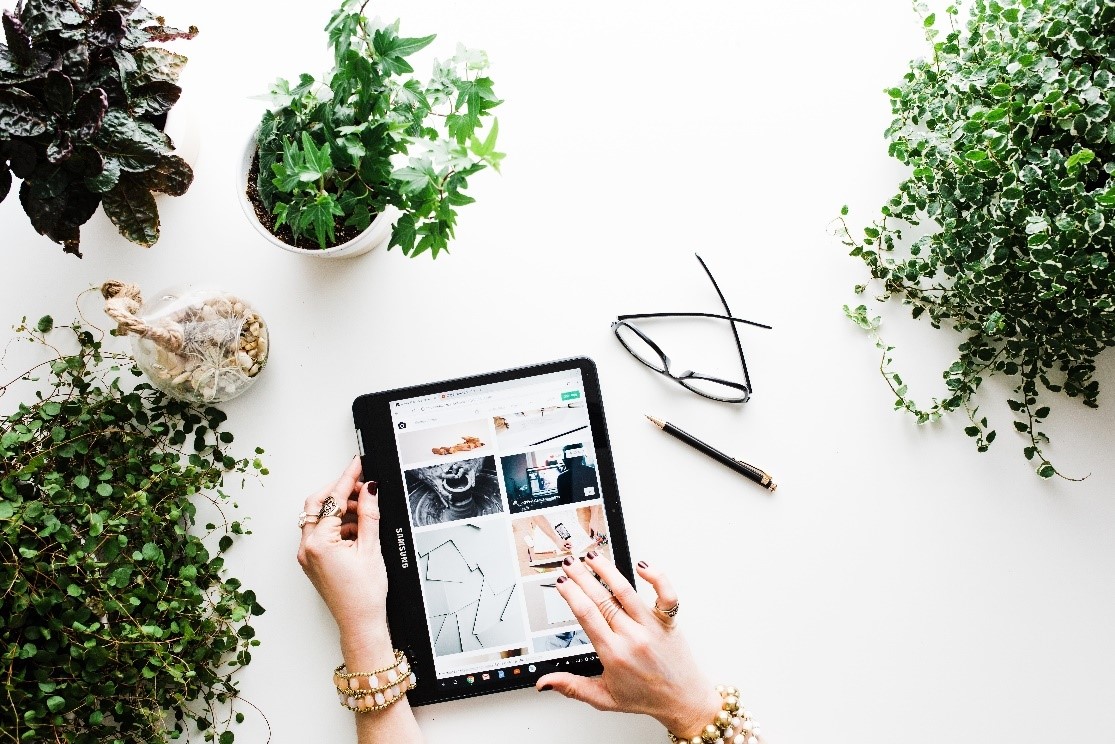 Biophilic design
Biophila is a term used by psychologists to describe mankind's desire to connect with the natural world. It's a natural instinct of ours to connect with the great outdoors.
The relationship between people and nature is constantly being analysed, especially as we live in increasingly urban areas, sometimes far from nature. Your typical office block is a far cry from fields and hills. The air conditioning and harsh lighting so many offices use can affect productivity in a big way. So how can we work to change that?
Rapid urbanisation has made it more difficult for humans to connect with nature as frequently as they would like, but Chris Alldred, a design director at K2 Space, a London-based office design company, is working to change this. But he isn't just putting a few plants on desks:
A common misconception is that biophilic design translates to adding lots of plant life and shrubbery; it is far more complex than that…There is a multitude of possibilities including maximising natural light, using colour and incorporating a mix of natural materials such as wood, metal and stone within the workplace and, of course, introducing plants and features like green or living walls.
Natural colours and materials brought into an office can help to make us feel more relaxed and energised – both excellent for productivity. It can even help companies lower the amount of sick leave staff take: "Principles of biophilic design have begun to gain prominence as the resultant benefits, including reductions in staff stress levels and consequently absenteeism, have become difficult to ignore," Alldred says.
We joked about the plants on desks, but greenery does help. As well as the obvious oxygen flow increase, Alldred explains. "Increased oxygen flow throughout the workplace…aids concentration among staff. In addition, many studies have shown that biophilic design can improve productivity, creativity, wellbeing and also helps to retain the very best talent."
Putting it to the test
Here are some ways you could try biophilic design for your business:
Invest in green spaces that people can move to and work closer to nature
Use natural colours and materials throughout the office
Consider how much natural light is available to your staff
Have walking meetings to get outside every day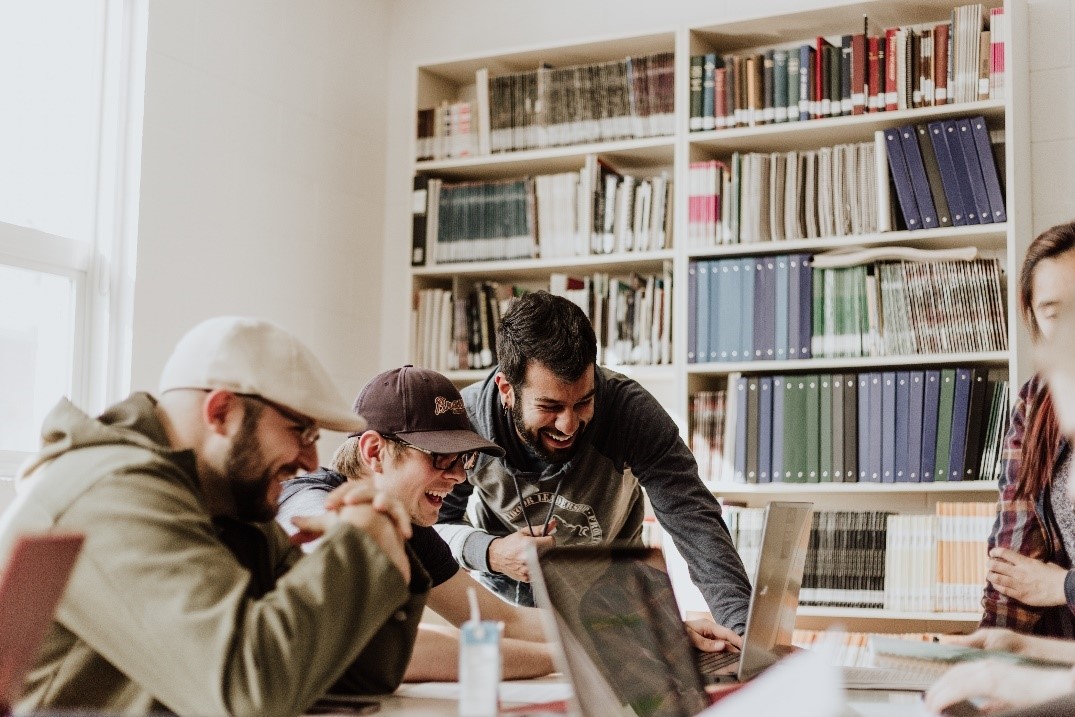 The smell of success
Certain scents are linked to productivity too. Smells can affect our mood and mindset just as much as what we can see around us while we work. Consider adding scents to your workspace to focus your mind. If you work alone or in a home office, you could try using these scents to stay focused:
Pine – Increases alertness
Cinnamon – Improves focus
Lavender – Helps to relax you during a stressful work day
Peppermint – Lifts your mood
Citrus – Wakes you up and lifts your spirits
Work in an office with others? They might not appreciate the whiff of your scents, no matter how much more productive you are! Try keeping essential oils in a bag or drawer. When you're in need of a boost put a few drops onto a handkerchief or cotton ball.
Use candles, incense or essential oils at your leisure in your home office. If you're the only one in the space, you can have it smelling however you like!
Putting it to the test
Here are some ways you could try using scent to boost productivity:
Choose plants with calming scents for around the office
Use diffusers to release pleasant aromas
Go natural – open the windows and let natural outdoor scents in if it's pleasant to do so!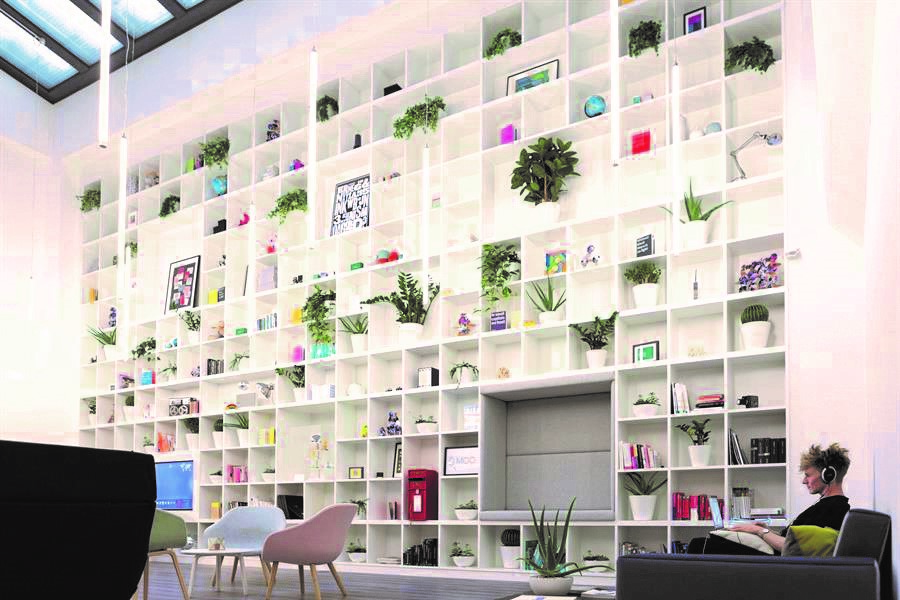 A word from the experts
Despina Katsikakis says:
Culture must support design. "Some organisations […] look at what others have done and believe they can bring more life into their workplace by adding bright furniture and a games room. Although the place might look a bit different, it usually feels the same; soulless and energy-sapping. Changes to the design of the workplace are only effective if there is an empowering workplace culture to support it."
Create a sense of community. Colleagues that eat, work and play together tend to be more productive: "It's a bit like the old-fashioned idea of going to the pub, but with more knowledge exchange attached to it."
Roger Mavity founded his own advertising agency in 1981. Fast forward to today and he has been the Chairman of Citigate, Chief Executive of the Conran Group and is the author of numerous books, including How to Steal Fire, an expose of how creativity really works. Mr Mavity says:
Solitude aids creativity: "Creativity is essentially an individual rather than a collective activity. If you need to produce an idea, isolating yourself can be enormously beneficial. How you do that in a big open plan office with 100 other people trying to be creative at the same time is an interesting question."
The idea that great creative thoughts always come from teamwork, brainstorming is one of the "great myths" of creativity.
Mavity cites the Ringelmann effect to prove his point on teamwork possibly limiting creativity and productivity. The Ringelmann effect was named after a French engineer, Max Ringelmann, who first observed that individual productivity falls as group size increases. Because the workload is shared, people can feel less responsibility to come up with ideas or feel too shy to supply them in front of a group. Mavity feels strongly on this topic, saying that "brainstorming produces, at best, a light, irritating drizzle of complacent mediocrity". That's why giving employees their own autonomy is vital; we all work differently in various situations.
Choice is key
All these suggestions will have little to no impact on productivity if workers are not given a choice. Forcing someone to sit in a collaborative space when they really need to focus on a deadline won't help them to work to their full potential. Plants are fantastic for most offices, but if someone is allergic to certain types, they need the choice to sit away from them or have safer options in place. Productivity is intrinsically linked to our happiness – if you enjoy the space you work in, you are far more likely to produce work efficiently.
Feeling productive?
Want more expert advice? Read What makes a great place to work
Issue seven of Workspace's homeWORK magazine also explores boosting productivity. Read editor Farah Khalique's piece WorkWell. You can pick up a physical copy in any Workspace
You can also discover more articles like this one on Workspace's Community section, find out more about our customers, our spaces and explore our events calendar.
If your business is looking for a new base in the capital, find your Workspace from our portfolio of 64 properties, or get in touch with us to discuss co-working options and more.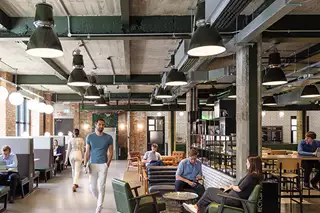 Find your perfect Workspace
Home to London's brightest businesses. 60 iconic properties throughout the capital, from Chiswick to Camden, Waterloo to Whitechapel.
Explore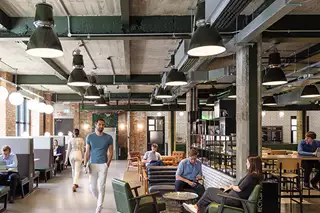 Find your perfect Workspace
Home to London's brightest businesses. 60 iconic properties throughout the capital, from Chiswick to Camden, Waterloo to Whitechapel.
Explore
10 March 2023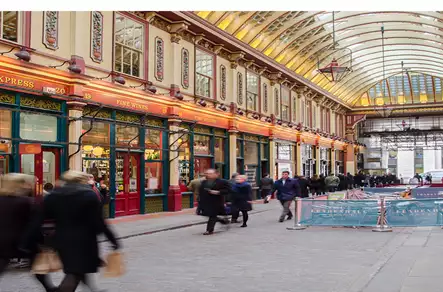 03 November 2022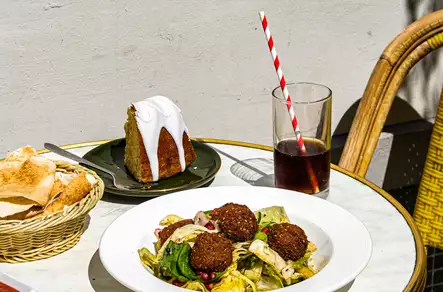 19 October 2022