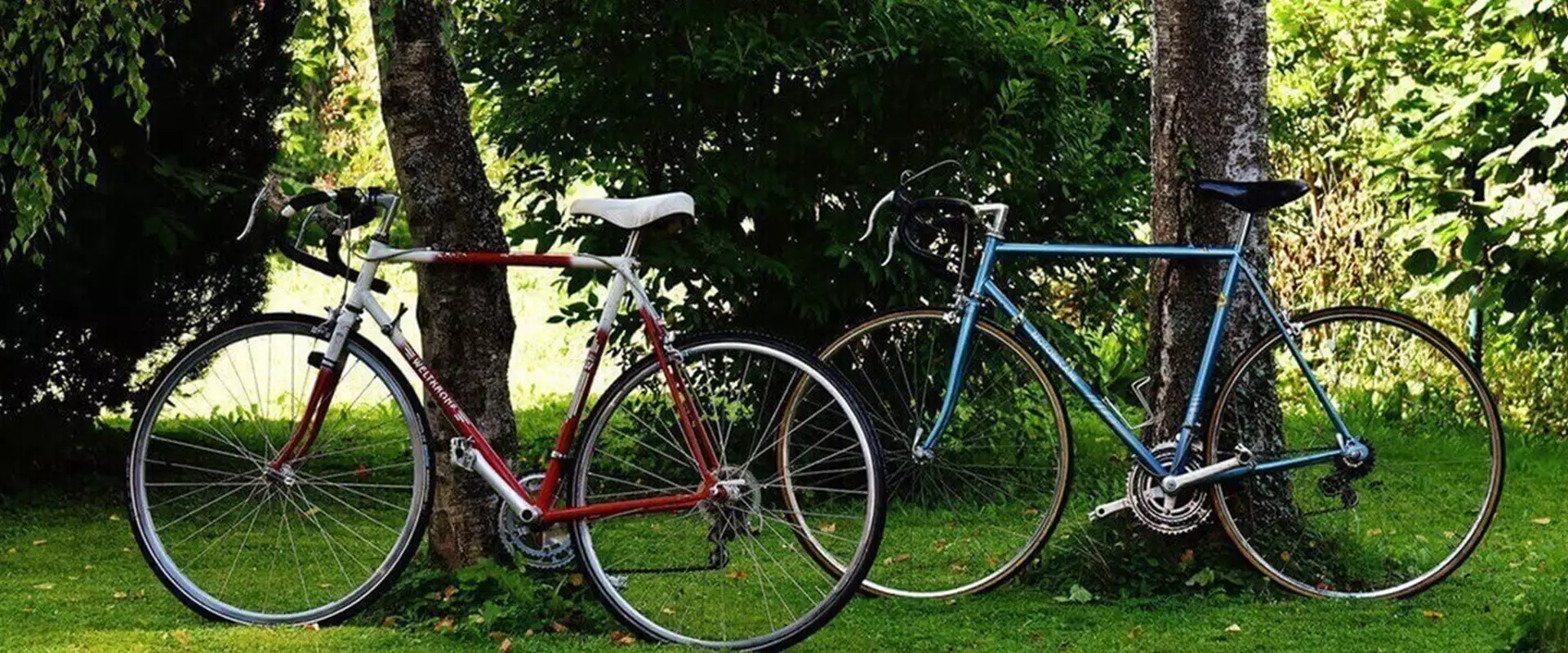 How London is making it easier for you to cycle to work
How London is making it easier for you to cycle to work
In the last ten years, the number of cyclists taking to the road across London has more than doubled. In fact, at the time of writing, road cyclists now make up more than a quarter of all commuter traffic moving in and out of the capital, resulting in 30,000-plus journeys taking place at rush-hour.
London has gone full circle from a city of people too scared to get on a road bike to one that's cycling mad. So just how has that transition occurred and how has cycling to work been made easier by London's powers that be?
Introducing the Cycle Superhighways
Aivis Indans, of nextbike, the UK's most innovative bike share scheme provider, based in The Light Bulb, believes the introduction of dedicated cycleways has been one of the biggest factors in encouraging budding cyclists back onto the road.
"The lack of cycle highways across Central London in the past meant that cyclists had to share the same roads as cars and heavier vehicles. The busy and congested nature of roads in London meant that cyclists were often stuck behind vehicles and the whole experience was frustrating and dangerous," said Aivis.
"The introduction of cycle highways means cyclists have their own space to move now. Most importantly, it seems that cycle highways have also encouraged more female cyclists to commute – particularly on Boris bikes."
Earlier this year, Transport for London (TfL) reported that 'regular cyclists' are more likely to be men, with 20% of men reporting being 'regular' cyclists compared with 8% of women. However, there are positive signs to suggest that more women have been attracted to the cycle highways since substantial upgrades to the quality and safety of cycle routes across the capital.
"In other cities, we see that bike sharing is more utilised by men, but as the London cycle highways make cycling feel safer, the whole experience is becoming more inclusive," added Aivis.
Cycling from outer London into Central London has been transformed by significant investment from TfL in Cycle Superhighways, providing cyclists with faster, more direct journeys into the city.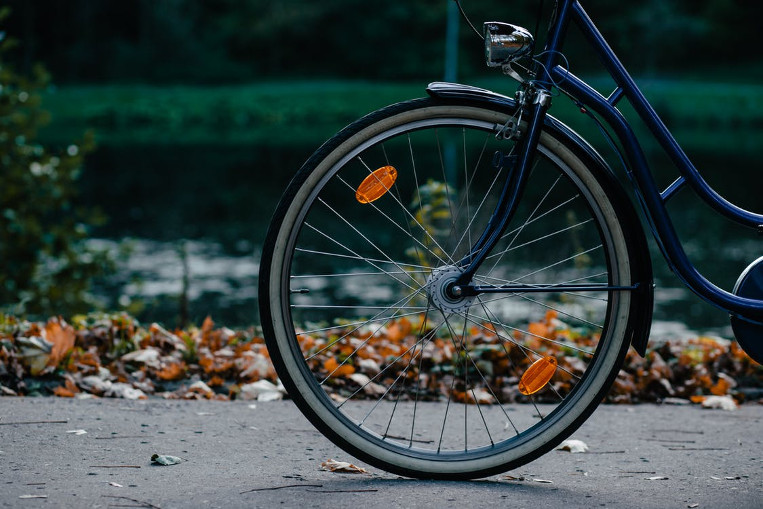 There are 11 Cycle Superhighways that have been planned across London, connecting all four corners of the city, from Merton to the City and Wandsworth to Westminster. There is also an emerging network of Quietways, targeting less confident cyclists who wish to take to take things at their own pace. These routes tend to be located along back streets, parks and waterways and these have also helped significantly to maintain a steady flow of traffic along the Cycle Superhighways.
The benefits of cycling to work are plentiful. Not only do you get a twice-daily, low-impact workout, the government believe that this kind of regular exercise halves your chances of experiencing heart disease, improves your blood pressure and keeps strokes and diabetes firmly at bay.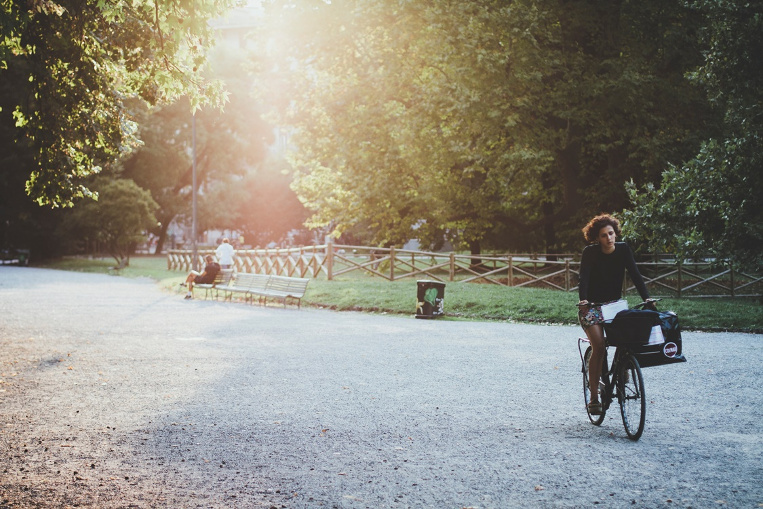 Cycle to work without breaking the bank
Many London businesses are now encouraging their staff to commute to work on their road bikes through the Cycle to Work scheme – a tax exemption initiative to promote healthier journeys to work for all. Employers can loan bikes and safety equipment to their staff as a tax-free benefit. This scheme is available to employers of all sizes, so if you're not currently offering the scheme to your staff, why not consider doing so? You'll be doing your bit to minimise environmental pollution across London!
There's also the option of entering into a bike sharing scheme. Through TfL, you can hire one of their Santander Cycles from as little as £2. Simply visit any docking station with your bank card and touch the screen to get going. There's no need to book, you can ride it where you like and return it to any of the docking stations – ideal if you can find one near your workplace!
"Whether or not you choose to buy your own road bike or enter into a bike sharing scheme depends entirely on your specific needs", says Aivis.
"The bike sharing schemes provide users with incredible flexibility – you don't need to return to the parking spot of the bike to pick it up and, as such, if you desire you can move around the city and then grab the first bike you find."
"We've also seen that millennials and city dwellers with little space in their apartments prefer to use bike sharing schemes."
If you begin to use your own road bike regularly to commute in and out of Central London, it's vital that you secure your bike properly when it's not in use during your working day. Ideally lock your bike using two secure-rated locks for maximum protection from theft, fastening both wheels and the frame to a bike stand, if possible.
At Workspace, we're endeavouring to provide all our business locations with plentiful bike storage that's discrete and highly secure in a bid to keep up with demand from commuting cyclists.
Top tips for safer cycling in London
Be fully aware of your surroundings
Choose route that's in line with your cycling skillset and confidence
The BikeCitizens GPS app is really useful to notify you where and when to turn through your headphones
Always wear a helmet – some drivers disregard cyclists that don't wear them and can be aggressive – it's better to be safe than sorry!
For those keen to see a different side to London on two wheels, Aivis finds it difficult to beat his early morning route along the Thames in the summer sunshine from Limehouse to The Light Bulb in Wandsworth.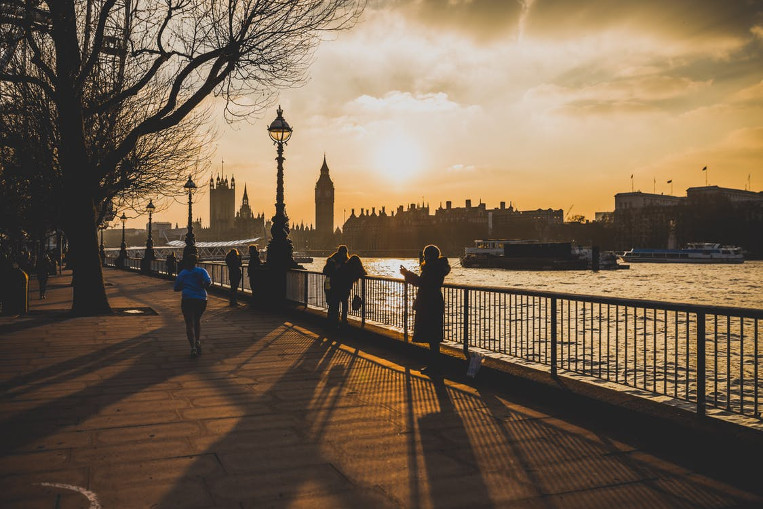 "Cycling along the River Thames daily is a wonderful experience, especially on a warm and sunny day.
"It makes me feel refreshed and positive, confirming research that keeps coming out claiming that those who cycle to work stress less. It's definitely true for me."
The Telegraph recommends a host of cycle routes for people to explore London this summer and improve their confidence and familiarity on a road bike. From Richmond Park's seven-mile circuit (near to Evergreen Studios) is high on the list, along with Brockwell and Dulwich Park and Route 7 of the Cycle Superhighways – from Colliers Wood into the heart of the City, with plenty of cafes and stopping points en route.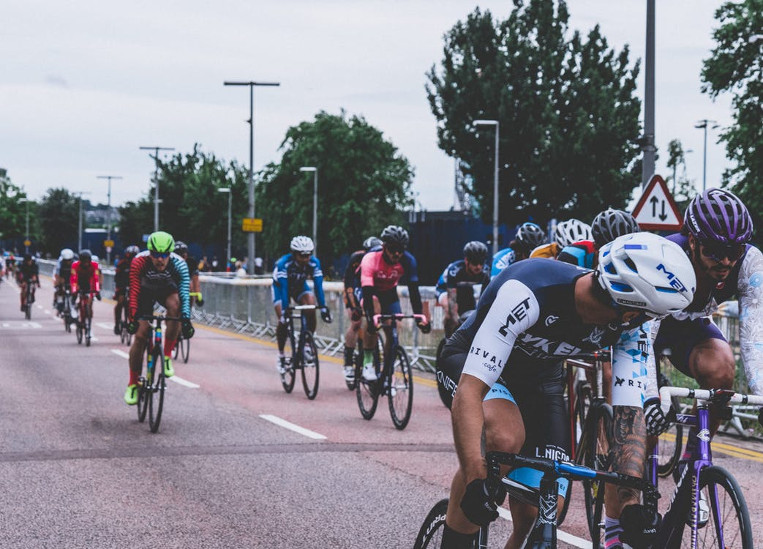 Don't forget Prudential RideLondon 2018
For anyone thinking of getting back on the saddle and soaking up the sights and sounds of the capital by road bike, the upcoming Prudential RideLondon could be the perfect opportunity for you to build up your confidence.
The Freecycle event on Saturday 28th July is a traffic-free event in Central London, taking in the Strand and Lincoln's Inn Fields before returning back towards the Victoria Embankment, via a section of the recently opened East-West Cycle Superhighway.
Alternatively, those who prefer to give themselves a real challenge may be interested in practising for the Surrey 100. Starting from the Queen Elizabeth Olympic Park and meandering out of the city towards the Surrey countryside, this gruelling 100-mile route then turns back towards the finish line at The Mall. Entry for the 2017 ride has now closed but make sure you keep your eyes peeled for 2018 entry!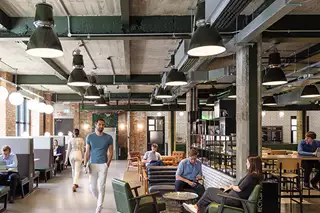 Find your perfect Workspace
Home to London's brightest businesses. 60 iconic properties throughout the capital, from Chiswick to Camden, Waterloo to Whitechapel.
Explore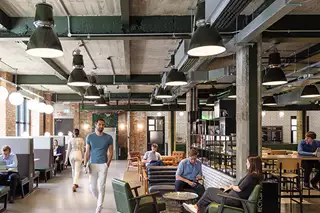 Find your perfect Workspace
Home to London's brightest businesses. 60 iconic properties throughout the capital, from Chiswick to Camden, Waterloo to Whitechapel.
Explore
10 March 2023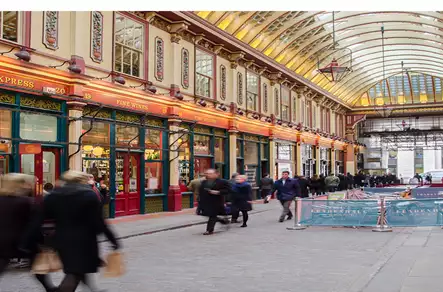 03 November 2022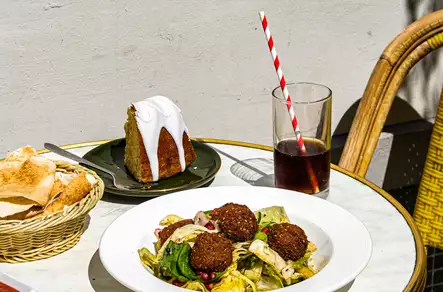 19 October 2022