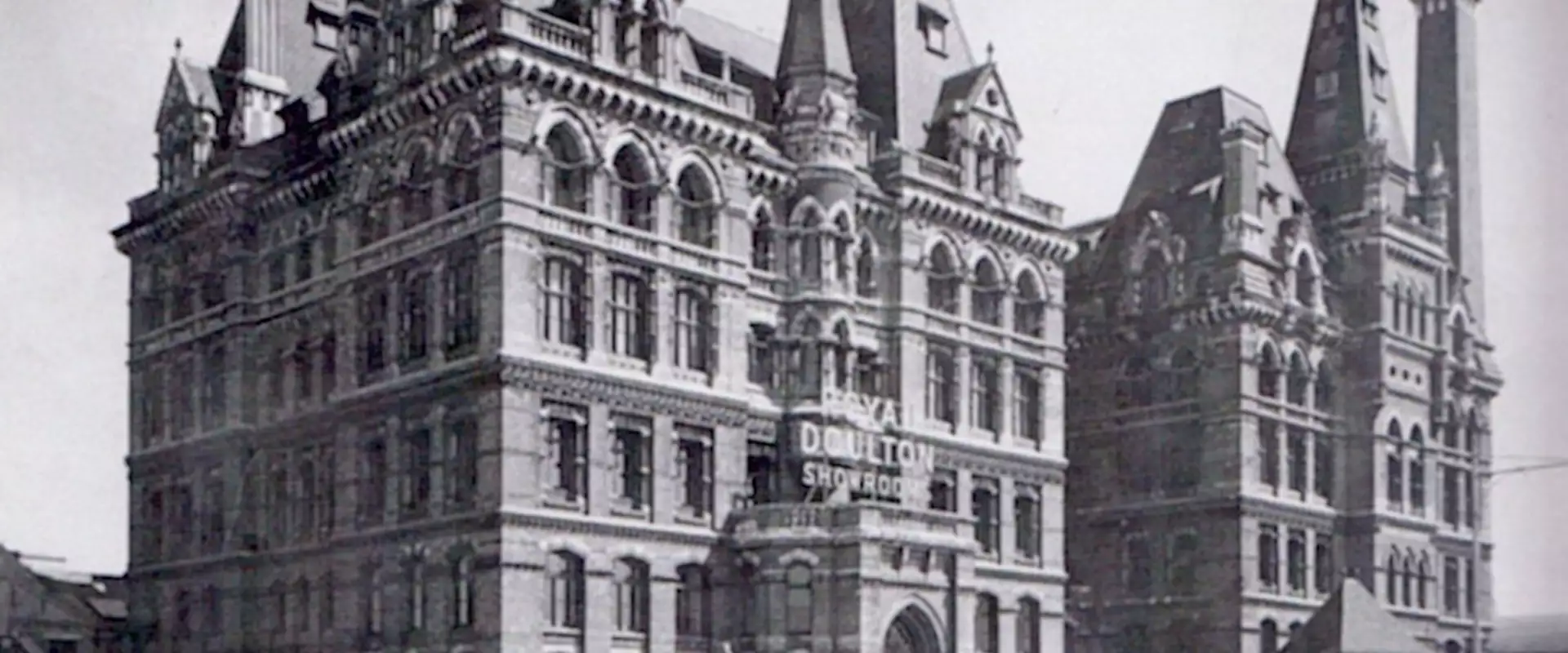 The history of China Works in Vauxhall
The history of China Works in Vauxhall
As we get ready to welcome China Works, the new and improved Southbank House, to our growing portfolio of business centres, we turn back the clock to the 1800s and unearth the story behind the only surviving part of the Doulton Pottery complex in Lambeth.
From fine art to state of the art
Situated on the flourishing banks of the River Thames, just a stone's throw away from the Palace of Westminster and the London Eye, is China Works (formerly known as Southbank House). The stylish building on Black Prince Road, Vauxhall, will be home to four brand new and fully equipped meeting rooms, a range of sleek new offices and studio spaces and an onsite café dubbed Fine & Bone — all designed to ensure customers experience inspiring and flexible workspace.
But the Grade II listed building hasn't always been home to a vibrant business community. In fact, it was only in 1980 that two gentlemen, Michael Knowles and The Earl of Ypres, established Southbank House Business Centre (the first of its kind in London). Before this, China Works functioned as a powerhouse of Victorian art pottery and the charming terracotta building dates back as far as the 1800s.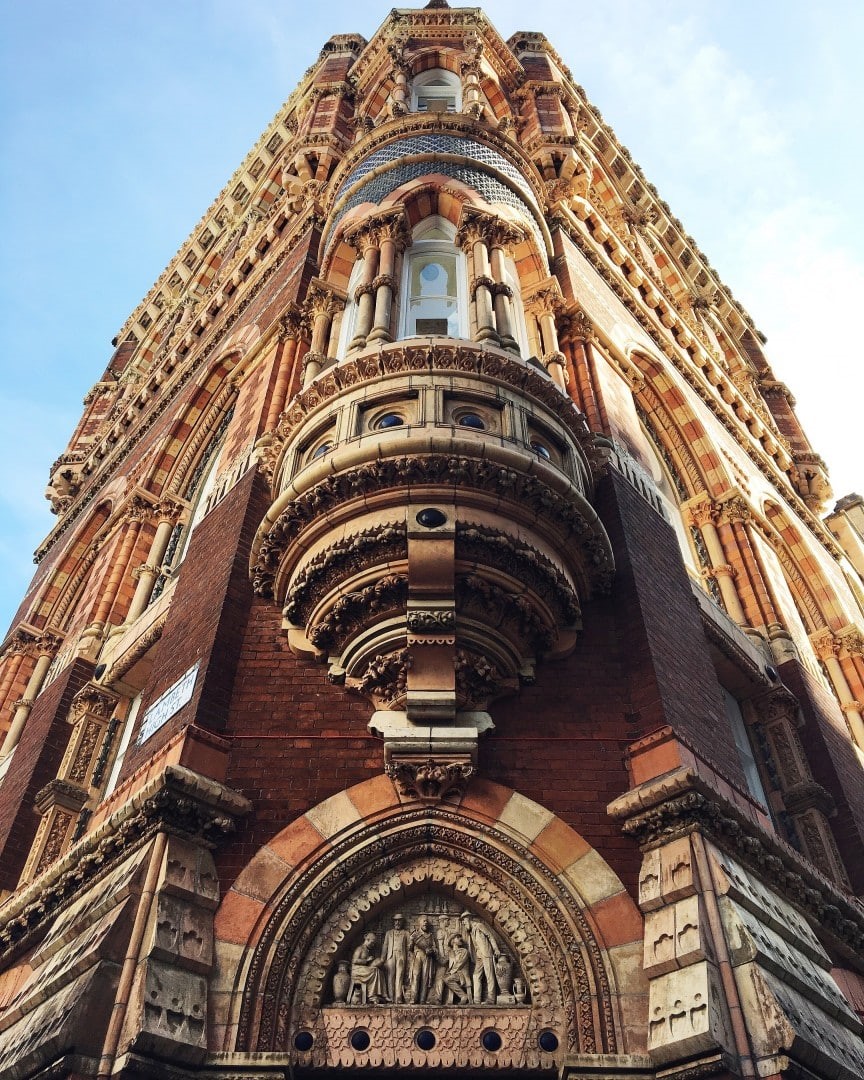 All in the making
A clue as to the Gothic building's original function can be spotted within its ornate exterior — an "elaborate, rumbustious exercise in Ruskinian Gothic" as architectural historian Gavin Stamp describes it — above the original entrance, amidst the gargoyle dragons, sculpted heads and handsome pillars.
Here, a group of carved figures examine an impressive collection of pots and vases — striking relief created by master craftsman George Tinworth in around 1878. Look a little closer, and what is thought to be leading female artist of her time Hannah Bolton Barlow can be spied seated with her pet cat under her stool. The work is titled 'Mr Doulton in his studio' so before you even step over the threshold, China Works portrays a creative and forward thinking style.
And, indeed, China Works is thought to have initially been built by Robert Stark Wilkinson in 1876-78 as Royal Doulton's main office, housing both studios and factory. Henry Doulton, born in 1820, began his career at the age of fifteen making sanitary ceramic ware for his father John Doulton. However, on his seventeenth Birthday he remarked, "I had anything but an easy time of it." He was destined to create finer pottery and it was only a matter of time before he branched out into fine bone china and figurines.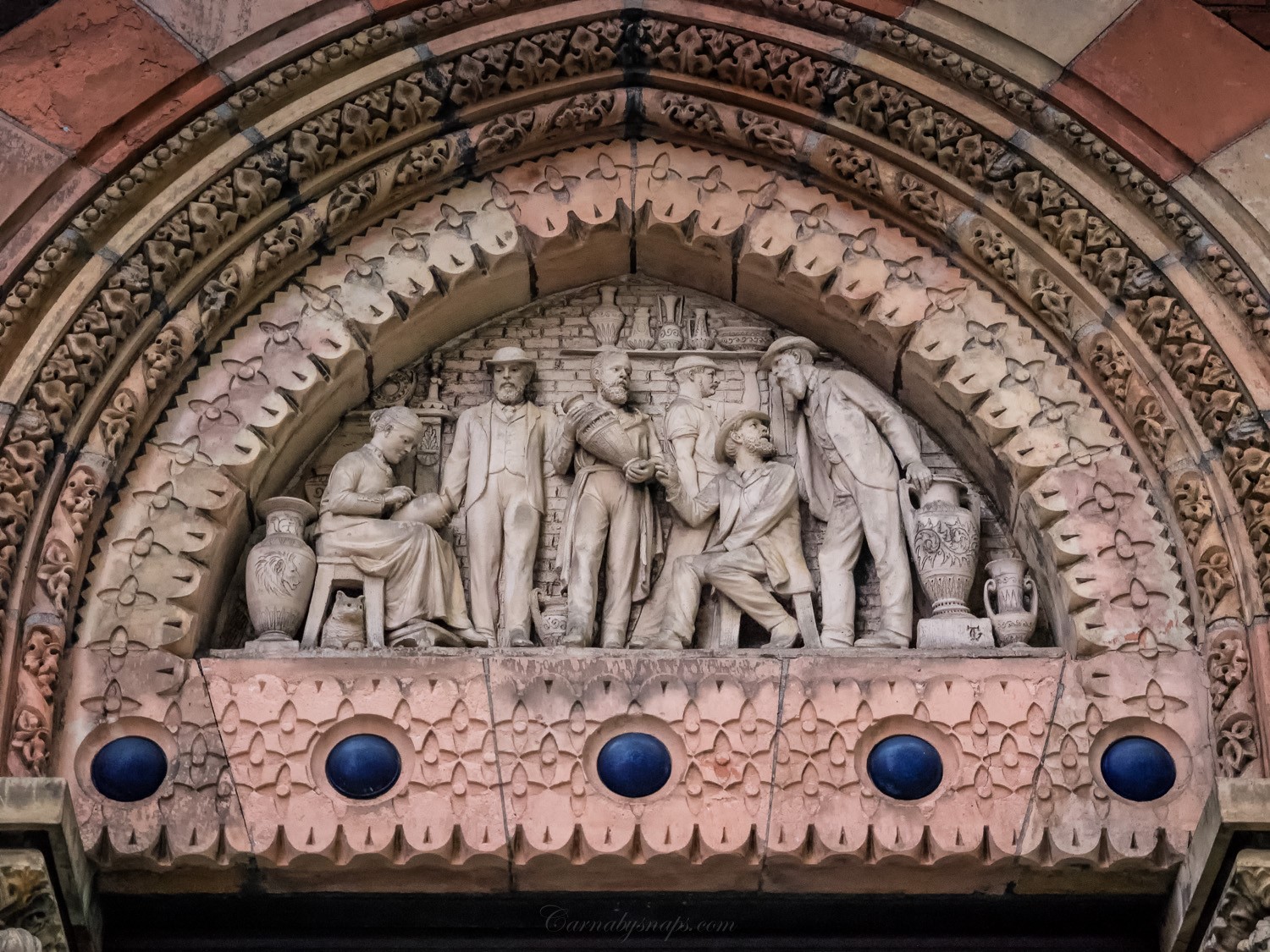 Firing up business
Doulton Pottery moved into Southbank House, tucked away behind the Albert Embankment, in 1871. And the company flourished, exhibiting their wears to the International Exhibition later that year. Even Queen Victoria showed a keen interest in the 'new' pottery created by George Tinworth and Hannah Barlow. And the Thames-side building was home to a booming trade and master craftsmen right up until 1956, despite Henry's death in 1897.
After Doulton moved out, the DVLA took over and the premise was transformed into a place for London taxi drivers to come to for their world-famous training and 'The Knowledge'. It's rare to find a taxi driver who doesn't know where the site is — good news if you're lost in London!
China Works has always been a buzzing hub of business and knowledge and we aim to continue that legacy as our spaces are filled with vibrant, creative and dynamic businesses. Industries already taking advantage of the stylish spaces include Fin-Tech, Marketing, Gaming, and Food, if you'd like to add yours to this growing list, head over to our China Works page to find out more.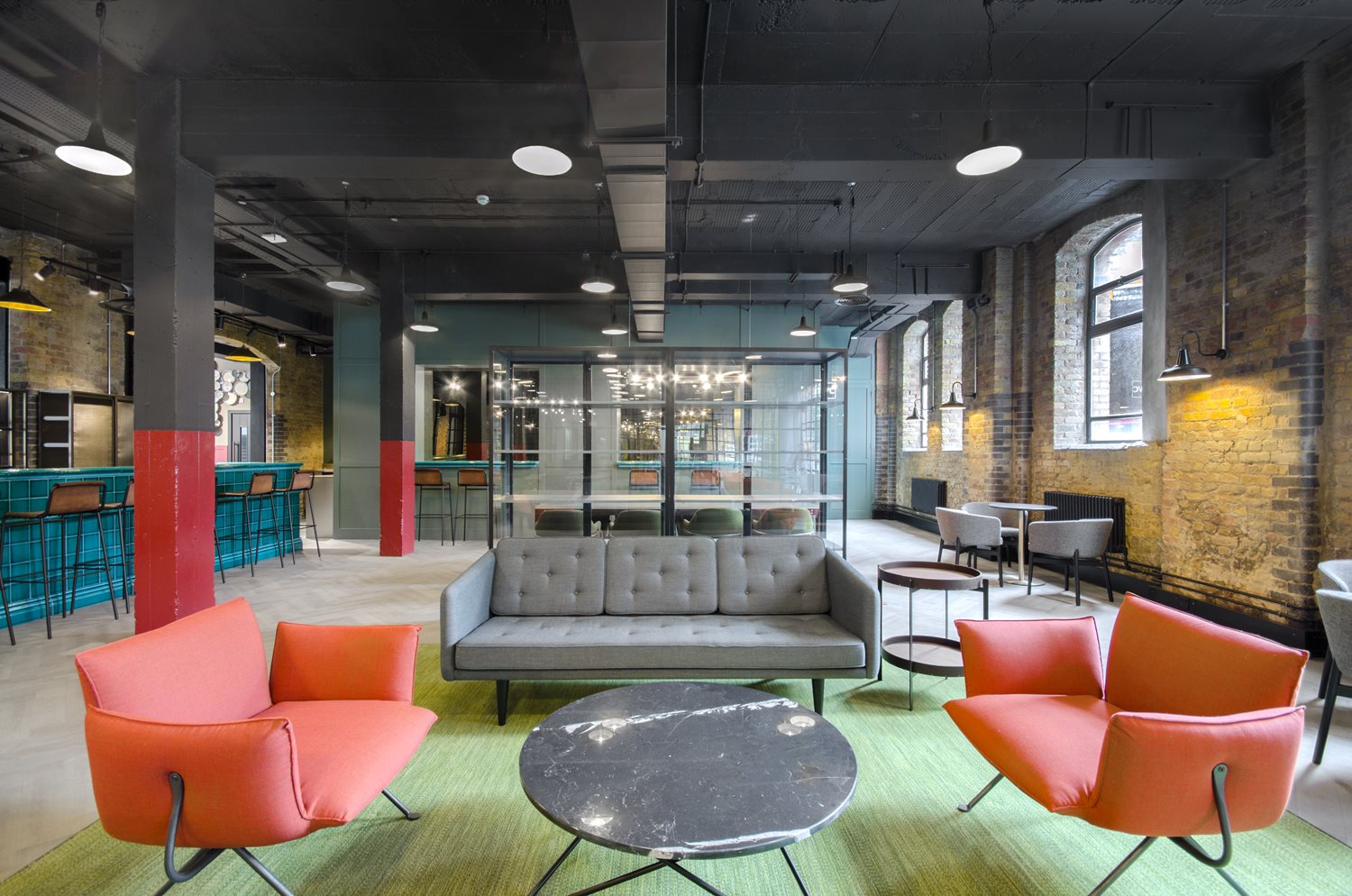 From then to now
In 2004, Workspace acquired the last surviving corner of the art complex and extensive work has gone into revamping the ageing décor and infrastructure to create a modern business hub that not only meets the needs of today's professionals, but tells the building's unique story through its historic features.
Outside, the age-damaged exterior has been intricately restored and the building has undergone a complete refurbishment inside. The old infrastructure has been stripped back and replaced by stylish office and studio spaces, high-spec meeting rooms and relaxed break-out areas – all equipped with high-speed Wi-Fi.
And with an impressive new entrance, on-site café and co-working space all within a stone's throw of Vauxhall station, this stunning development offers the perfect space for businesses to thrive and connect under the roof of one of London's historic landmarks.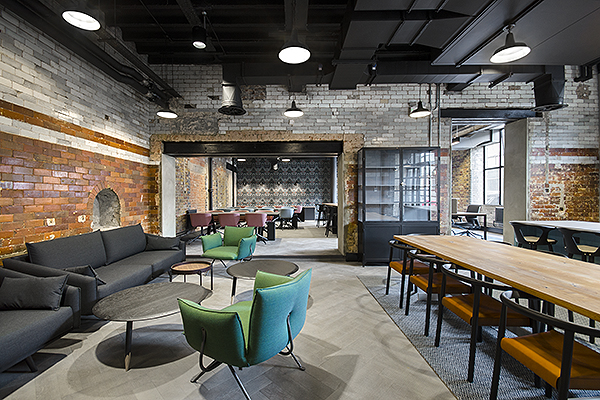 Become a part of our vibrant business community today
Do you want to join our thriving community of businesses? Come and see what we have to offer your company or book a tour at China Works and make your mark on the capital.
If you're looking to rent commercial property in London, it couldn't be simpler with Workspace. Browse our portfolio of 64 properties across London or check out our inspiring events calendar.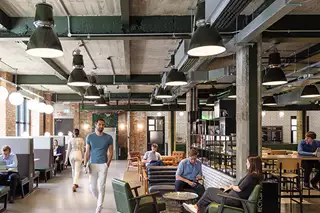 Find your perfect Workspace
Home to London's brightest businesses. 60 iconic properties throughout the capital, from Chiswick to Camden, Waterloo to Whitechapel.
Explore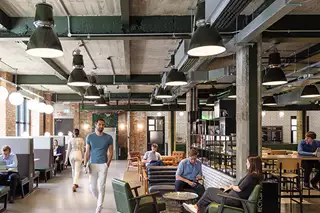 Find your perfect Workspace
Home to London's brightest businesses. 60 iconic properties throughout the capital, from Chiswick to Camden, Waterloo to Whitechapel.
Explore
10 March 2023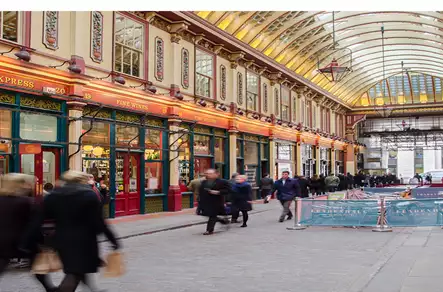 03 November 2022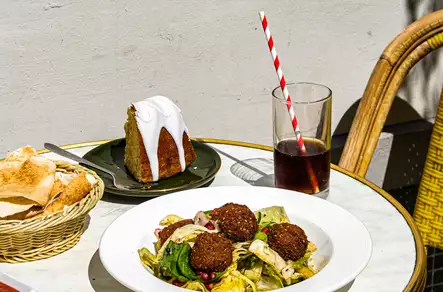 19 October 2022