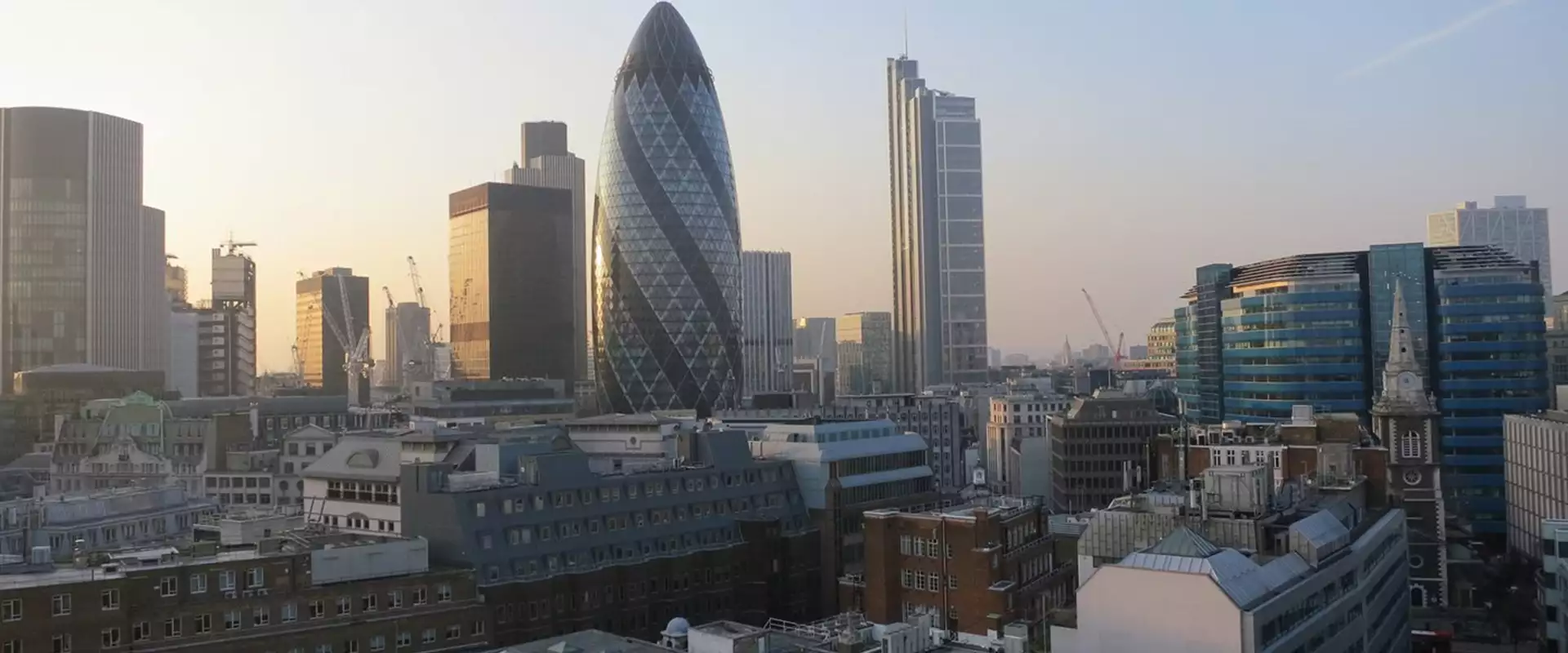 How to rent commercial property in London
How to rent commercial property in London
Selecting the right commercial property in London, in the right area, with the right facilities, is vital to the success of any business. Your office space and location will underpin your company culture and the capital's commercial property market is booming. There are premises of all shapes and sizes available, from traditional office space and shop fronts to warehouse and fast-emerging co-working space.
The benefits of renting commercial premises rather than purchasing one outright are numerous. Primarily, as a growing company, you want to free up as much of your capital as possible to invest in your workforce and enhance the exposure of your brand both online and offline. Renting not only stops you from having to make significant outlays, it also gives your business greater flexibility and freedom. If your headcount increasesn the hopeful event your business expands in size you can upgrade the scale and amenities of your premises with ease.
Our No Limits concept is one that many of our Workspace customers cite as their most important benefit of being part of our community of innovative London businesses. Our lease terms make it possible for our customers to scale up – and down – their commercial space in close alignment to their business growth and strategic needs.
Advantages of renting in London
There are many advantages of renting in London as opposed to buying commercial property outright. Beyond the flexibility of having more capital and the ability to scale up and down the size of your premises, your business also won't be exposed to the prospect of rising interest rates, which would naturally affect your business as the owner of a commercial building.
On the same financial note, renting commercial premises in London safeguards your business from the threat of financial shocks and unforeseen crashes in value of property. You will also have fewer responsibilities in terms of the maintenance and upkeep of your space. The major repairs will fall under the remit of your property landlord, allowing you to focus firmly on doing what you do best and running your business.
Aside from the advantages of renting commercial property, renting in London itself is also incredibly exciting, offering more opportunities than most other towns and cities across the UK. For instance, having a Central London business address can considerably enhance your reputation, rubbing shoulders with many innovative and world leading companies. Put simply, doing business in London reinforces to clients and prospects that you're a company with enduring and ambitious prospects.
Location, location, location
Aside from cost, location is one of the most influential factors when choosing a new business premises in London. Each area of London very much has its own identity and appeal. Your business will have specific needs that will make it better suited to some parts of London than others.
One of your first big decisions will be to consider who needs to get to your offices and where they are coming from. The last thing you want is to move to an area of London which alienates some of your staff, making it extremely difficult for them to manage the commute each day. In addition, if your business entertains clients and prospects on-site, you'll want your new business space to be easily accessible via public transport and good road links.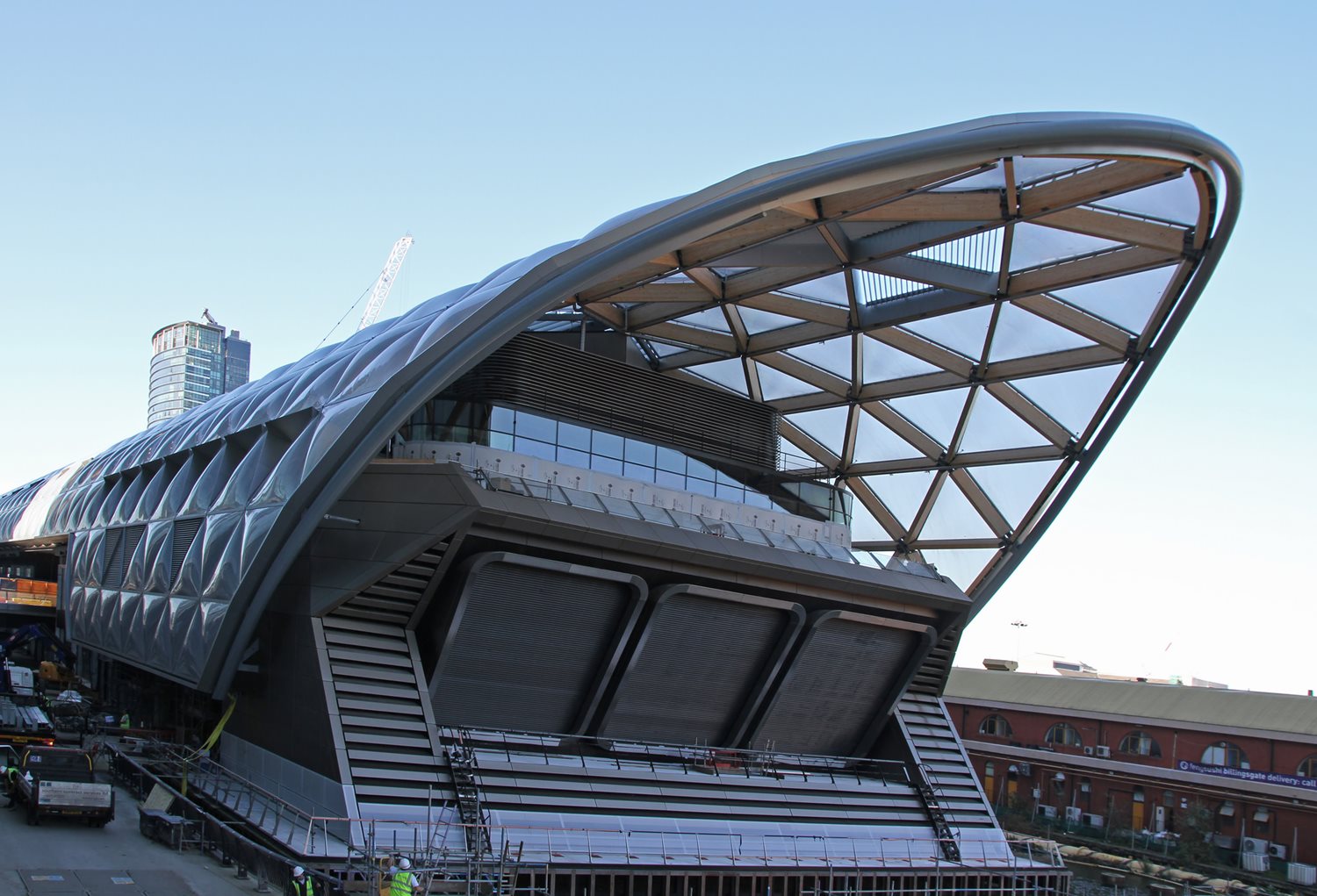 Proximity to at least one London Underground line would be very valuable, particularly for businesses that are mobile and seek to get out to prospects as much as entertaining them on-site. The new Crossrail service is on the cusp of completion. The Elizabeth Line will greatly improve journey times across London and the south-east, providing more direct travel routes across the capital. If connectivity across the whole capital appeals to your business, choosing office space near Farringdon station will connect you to the Tube, London Thameslink, the City of London, Canary Wharf and three of London's five airports.
It's also important to consider the nature of your business and the brand image you wish to portray. London boasts numerous industry 'hubs' which attract certain types of ambitious businesses looking to be part of an innovative community of like-minded professionals. For instance, those in media and post-production should take a closer look at the Soho area; tech start-ups should seek proximity to Shoreditch's Silicon Roundabout and financial service businesses are recommended to base themselves as close to the City of London as possible.
What type of commercial property suits your business best?
You'll also need to consider the style of business space and the amenities your company requires. Let's take a look at some of the most common types of commercial property available to rent in London today:
Traditional office space is still a necessity for many businesses. With dedicated desk space and meeting rooms, offices are a suitable choice for start-ups and growing companies wishing to portray a corporate image. At Workspace, we're redefining office space in London by providing our customers with inviting social and collaborative environments as well as gold standard connectivity to foster creativity and innovation.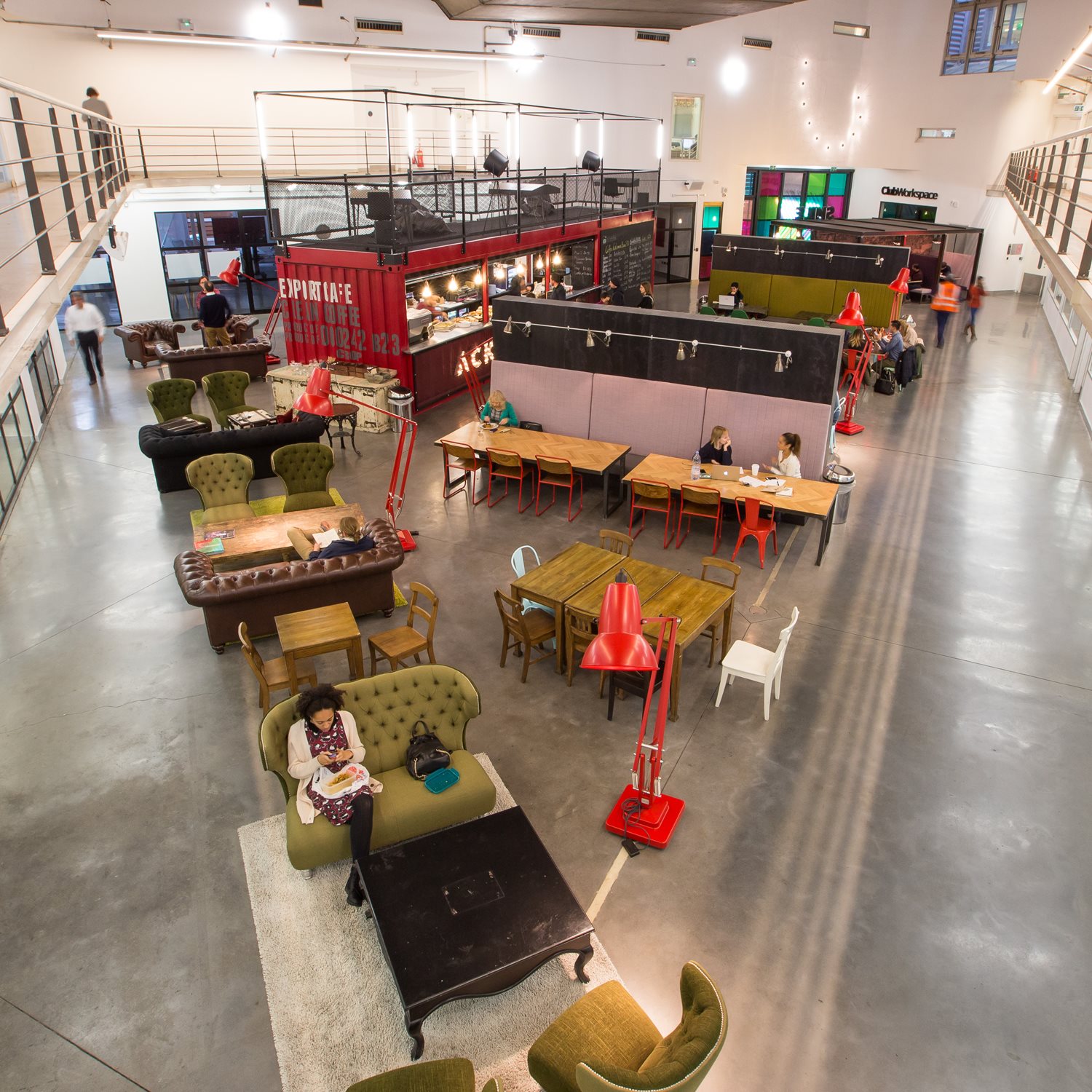 Typically, studio space offers a more artistic and creative environment that traditional offices have previously tended to lack. Nevertheless, studio space today offers all the benefits of a compact studio with fully-serviced amenities that you'd expect in a corporate office e.g. on-site showers, fully-staffed receptions and dedicated centre managers that keep an eye out for your business.
Workshops are the perfect breeding ground for practical talent, giving innovative craftsmen and women the freedom to make their mark in self-contained surroundings. If your business is similarly hands-on and requires ample storage space, you'll be best served by looking for a practical London workshop in close proximity to Tube and rail stations and major roads across the city.
Traditionally tailored to manufacturing and logistics firms, light industrial space across London offers vast amounts of storage space for equipment and stock, enormous loading bays and excellent road links for swift, efficient transportation. If your business is more enthused by a hard-wearing concrete floor than a patterned carpeted boardroom, a light industrial unit could be the right choice for you.
Co-working is taking London by storm. It's a 21st century work style for businesses and entrepreneurs that don't yet or may never require conventional office space, but don't wish to work from home. Instead, co-workers get access to their own desk which they can use as little or as much as they need. They also get the chance to network and interact with their fellow co-workers which can lead to mutually beneficial working relationships. Our own network of creative co-working space in London, Club Workspace, is designed for ideas to grow into successful long-term business models.

The importance of viewing premises before signing on the dotted line
One of the biggest errors a business can make when selecting new business space is to sign on the dotted line without seeing it for your own eyes. Landlords will often take photos of vacant units for marketing purposes and while these provide a reasonable idea of the concept of space, facilities and natural light available, it's always best to visit the space in person and ensure you are happy with what's on offer.
At Workspace, we always encourage prospective customers to request a viewing of our available spaces. If you are planning on renting business space within a shared business centre, it's important to get a feel not only for your own space but the communal environment and ensure it aligns with the personality and character of your business.
Typical rental arrangements for London commercial property
Long-term lease agreements
These typically last between 3-25 years and are applicable for all types of commercial property. Long-term lease agreements can cover entire buildings or specific units within a site. If the business space is part of a building – like a Workspace business centre – the Landlord undertakes repair and maintenance of the structure and exterior of the centre. As a tenant, you will contribute financially to the costs of such repairs through service charges.
Short-term lease agreements
Commonly lasting between three months and three years, short-term leases are also applicable to all types of commercial space. As with long-term agreements, the Landlord continues to repair and maintain the property. However, as a short-term tenant, your obligations are limited and no service charges are paid. Under the terms of a short-term lease contract, the Landlord is not obliged to insure the unit. It is also common for short-term agreements to include a break clause, enabling either party to terminate the contract from a specified date.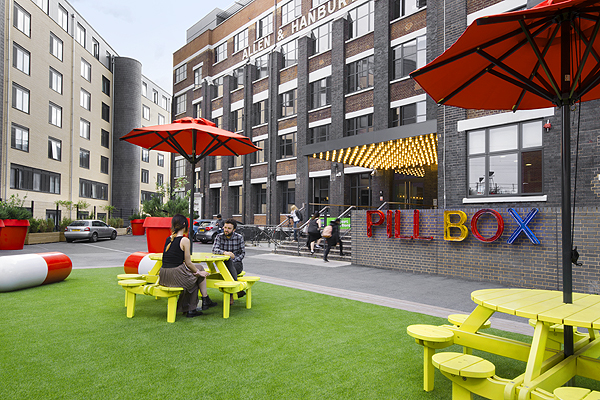 Other practicalities to consider
Think you've found the ideal commercial property for your business to rent in London? Make sure you quickly run through the following practicalities which may seem minor now but could save you considerable time and money in the long run:
Insurance – check whether you or the Landlord will arrange insurance for your premises. If the Landlord agrees to arrange building insurance, you may be asked to pay the premiums via your service charge. You'll also be required to take out your own insurance policy for the contents within your business space.
Guarantors – some Landlords will request references or guarantors to confirm that they will receive their rent.
Energy Performance Certificates (EPCs) – make sure you request an up-to-date EPC for your premises. This will give you a good idea of how much your utility bills will be, how energy efficient the space is and how much better it could be.
Health and Safety – double-check your responsibilities for keeping the premises waste-free, at suitable temperatures and providing suitable washing and sanitation facilities.
Gas and Fire Safety – clarify your responsibilities for maintaining gas appliances and fire prevention measures.
If you're looking to rent commercial property in London, it couldn't be simpler with Workspace. Browse our portfolio of over 60 properties across London, check out our events calendar (inspiring stuff) and see what kind of co-working options are available. We can't wait for you to join us!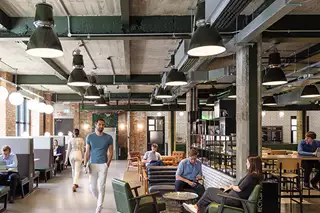 Find your perfect Workspace
Home to London's brightest businesses. 60 iconic properties throughout the capital, from Chiswick to Camden, Waterloo to Whitechapel.
Explore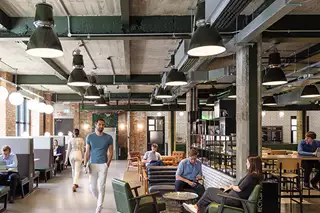 Find your perfect Workspace
Home to London's brightest businesses. 60 iconic properties throughout the capital, from Chiswick to Camden, Waterloo to Whitechapel.
Explore
10 March 2023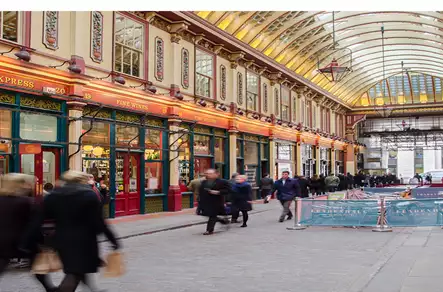 03 November 2022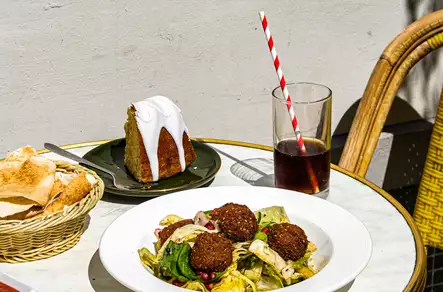 19 October 2022