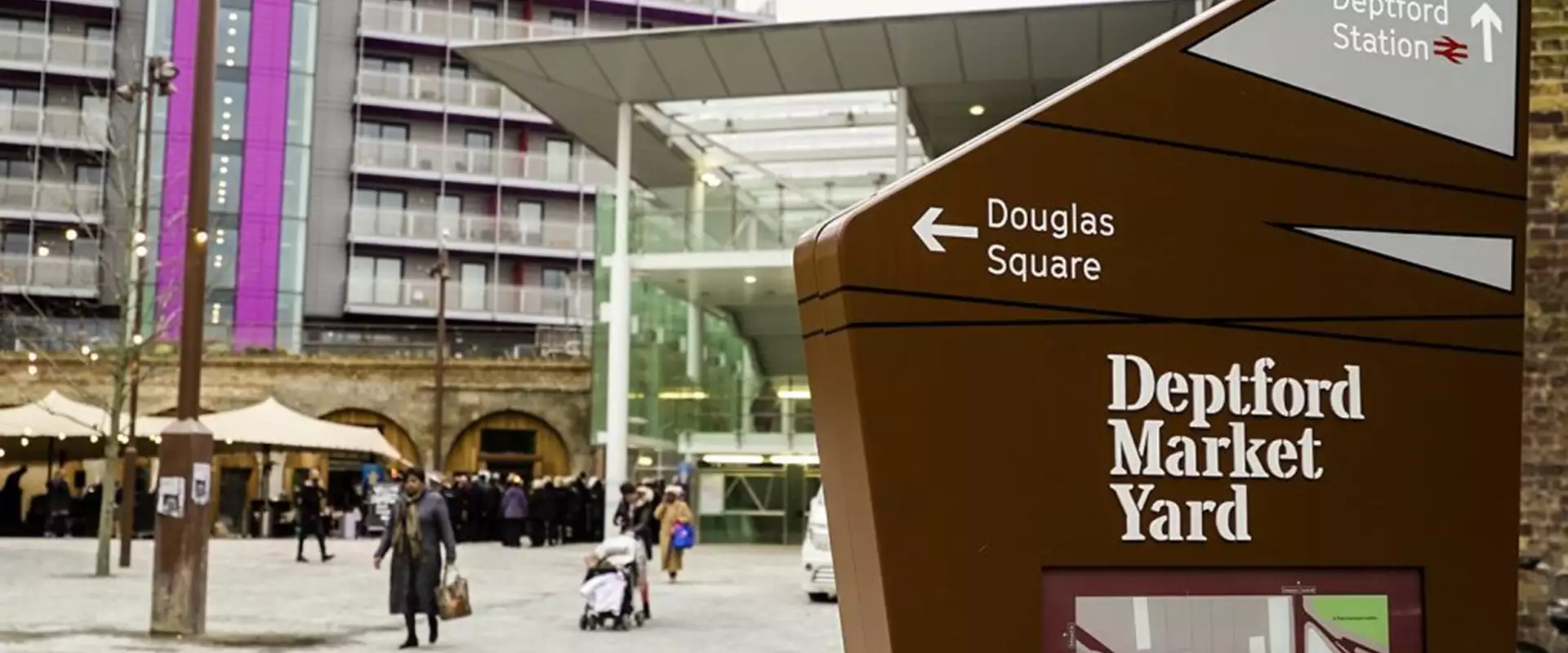 5 Reasons your business should be based in Deptford
5 Reasons your business should be based in Deptford
Deptford has always been popular with students from Goldsmiths, but a buzz has grown in recent years as the lively, creative community and urban cool atmosphere that can be found here spread to the business sphere.
As always, the creatives have brought a series of hip retail businesses, independent companies and cool coffee cafes, so there's plenty to do at work and when you clock off. Here's our top 5 reasons you should base your business in Deptford…
1 Commute with ease
Meeting with and impressing important clients is a priority for businesses and working professionals, so you need to be able to make seamless journeys around London wherever possible. Like many spots in South East London, Deptford doesn't have an underground connection. However, with two National Rail stations at Deptford and Deptford Bridge, as well as the DLR at Deptford Bridge, it's still well connected for commuting journey. From Deptford to London Bridge on the train takes just 8 minutes, while a journey to Canary Wharf on the DLR takes around 12 minutes. The area is also served by numerous buses. Your team can make the most of the city centre, while still feeling part of this creative, collaborative community.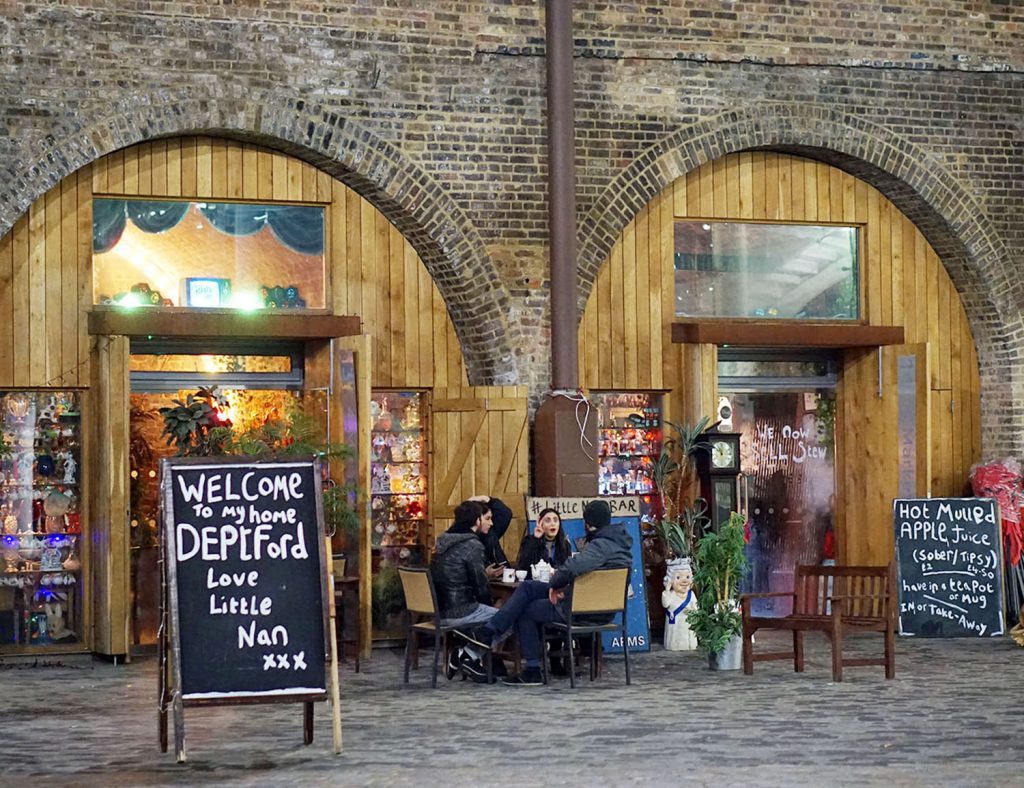 2 To market, to market
Deptford Market is packed with everything you could ever need. If you've ever dreamed of a real-life EastEnders market experience, this is the closest you might get. But the market also draws in plenty of footfall, meaning potential new clients and customers arriving to the area all the time. As well as the market, Deptford features plenty of open spaces and places to eat on your lunch break or after a hard day at the office—Brookmill Park is a firm favourite.
3 Nice neighbours
Over a hundred years ago Deptford was a busy maritime neighbourhood of docks and wharves, busy streets and overcrowded houses. But today with diverse businesses, a thriving community of creatives and a neighbour like Greenwich, it's not hard to understand why this area of South East London is a great place to base a business.
Greenwich is close by boasting a huge park, plus direct access to Canary Wharf making it hugely popular for professionals. Finance, insurance and fin-tech businesses are particularly prevalent here, but you're also close to trendy Peckham, which has been dubbed by some as the 'new Shoreditch' with a similar creative flair.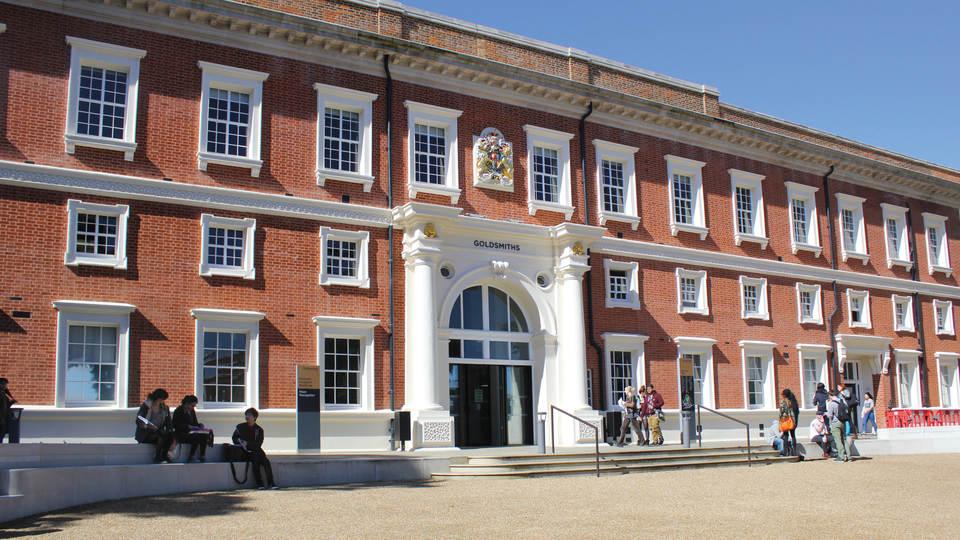 4 Fresh new talent
Today Deptford is home to some of the most influential bands on the indie scene, thanks to the proximity of Goldsmiths University known for its music as much as its art courses (Graham Coxon of Blur is an alumnus). You're sure to be surrounded by new sights and sounds (great for inspiration) but more importantly fresh talent. Graduates and up and coming business leaders will be leaving university and looking for exciting work all the time — be sure to snap them up for your company.
As well as forging new paths through its student population, Deptford has also honoured its heritage. Deptford Market Yard was awarded Best Heritage Led Project at the London Planning Awards in February 2017, the award being sponsored by Historic England. The project renovated the historical railway arches next to Deptford station, which over a hundred years ago stored passengers' carriages and horses and are now home to 14 new independent retailers.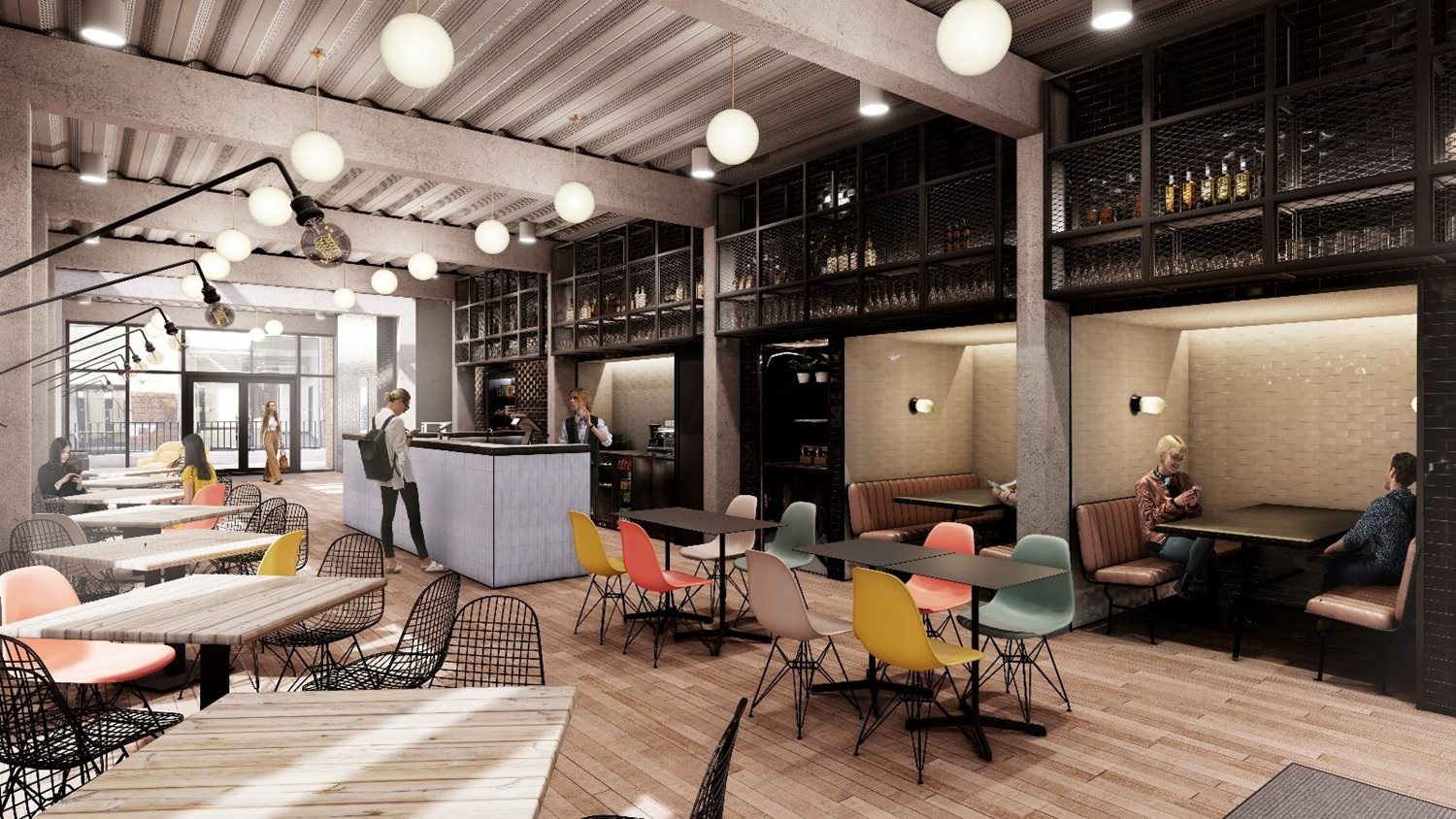 5 Diversity and development
Deptford has a diverse mix of residents, from students to retirees, and the speedy direct train to London Bridge and DLR to Canary Wharf have made it increasingly popular with young professionals working in commuter areas. There are plans to develop thousands of new homes currently in motion, and the station was modernised recently.
Of course, we couldn't forget to mention the Workspace buildings nearby. Fuel Tank and Cannon Wharf are both options for you to bring your business to the area the latter being the newest edition to our portfolio. Open since spring (2018) you can book a viewing now.
We're very pleased to be welcoming Fuel Tank to our growing portfolio of properties. Just a short walk from Greenwich, this former carburettor factory has undergone a complete makeover and now offers ultra-modern office space, flooded with light. With 63 offices and studios, a high-spec bookable meeting room called Diesel, an on-site café serving a range of snacks and lunches, and great transport links, the space is as functional as it is stylish. Further facilities will include stylish meeting rooms, cycle storage and showers.
See a virtual tour of The Fuel Tank: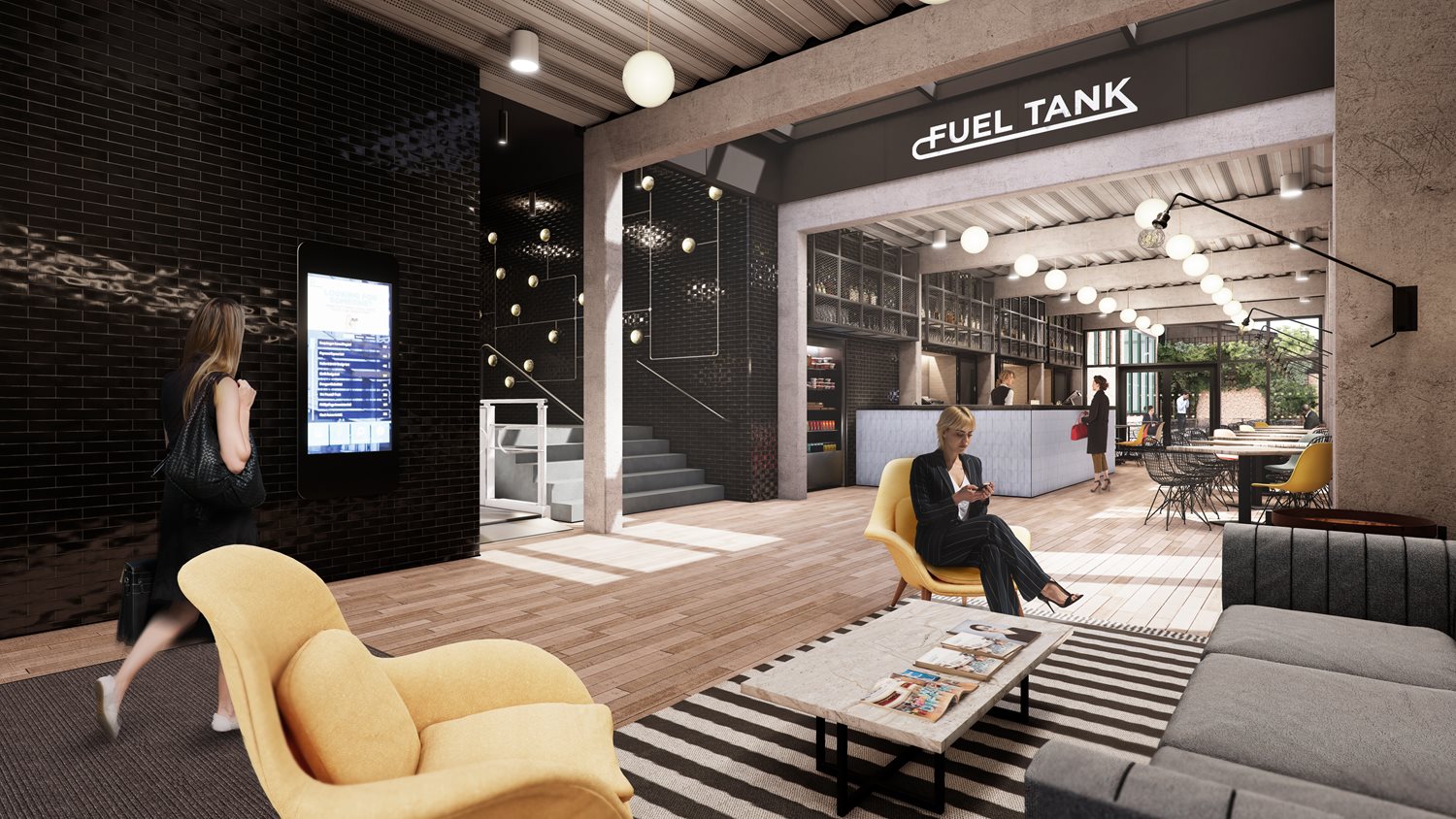 Want to be part of the Workspace network?
Do you want to join our thriving community of businesses? Come and see what we have to offer your company and make your mark on the capital.
If you're looking to rent commercial property in London, it couldn't be simpler with Workspace. Browse our portfolio of over 60 properties across London or check out our inspiring events calendar.
Become a part of our vibrant business community today.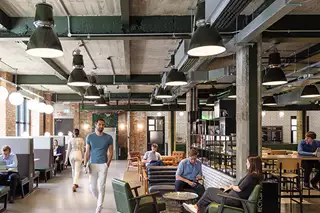 Find your perfect Workspace
Home to London's brightest businesses. 60 iconic properties throughout the capital, from Chiswick to Camden, Waterloo to Whitechapel.
Explore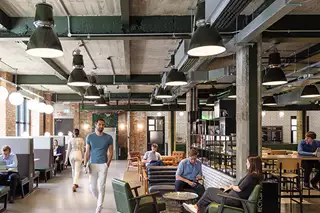 Find your perfect Workspace
Home to London's brightest businesses. 60 iconic properties throughout the capital, from Chiswick to Camden, Waterloo to Whitechapel.
Explore
10 March 2023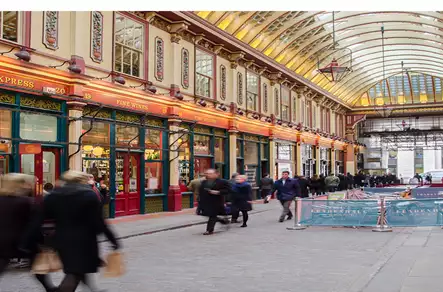 03 November 2022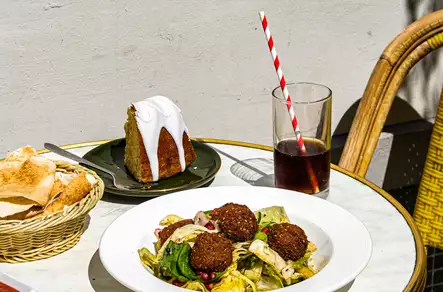 19 October 2022