5 Reasons Your Business Should Be Based in Vauxhall
5 Reasons Your Business Should Be Based in Vauxhall
Just across the river from Pimlico and Westminster, Vauxhall is fast becoming a hub for transport links, art galleries and a thriving after-hours scene. New developments and cultural activities ensure the area is vibrant enough for any business.
1. A cultural hotspot
Vauxhall may be best known for being the birthplace of the eponymous motor company, but it's also a contemporary art hotspot. Every year it hosts London's largest free contemporary arts festival, Art Night, which runs along a route stretching from the Hayward Gallery and Battersea Power Station and through Vauxhall. This year it ran through the night, in July, giving you the chance to visit venues like the British Film Institute after hours.
Tate Britain is across the water, while bad boy Damien Hirst has opened the £25 million Newport Street Gallery to house his art collection. You don't have to be a fan of sharks and diamond skulls — the gallery contains pieces by YBAs as well as Picasso and Francis Bacon. So, if you've got a team packed full of creative and free-thinkers, they can get some inspiration on their lunchbreak or you could even try a walking meeting in this inspiring space.
The Newport Street Gallery building was designed by Caruso St John, the architects who were behind the recent Tate Britain revamp, Nottingham Contemporary and galleries owned by the art dealer, Larry Gagosian. In keeping with the area's creative history, our latest business centre to be completely refurbished, China Works based on Black Prince Road, used to be the headquarters of a true British institution, Royal Doulton. Steeped in manufacturing and creative history in keeping with its surroundings, along with some practical design features like plenty of breakout and large communal spaces, this building is sure to get the creative juices flowing for any business.
Smaller galleries in the area, like Cabinet, Block 336 and the Beaconsfield Gallery are making Vauxhall quite a hub for contemporary art and a truly inspiring area for creative businesses based at Workspace – whatever industry they're in.
2. At her Majesty's Service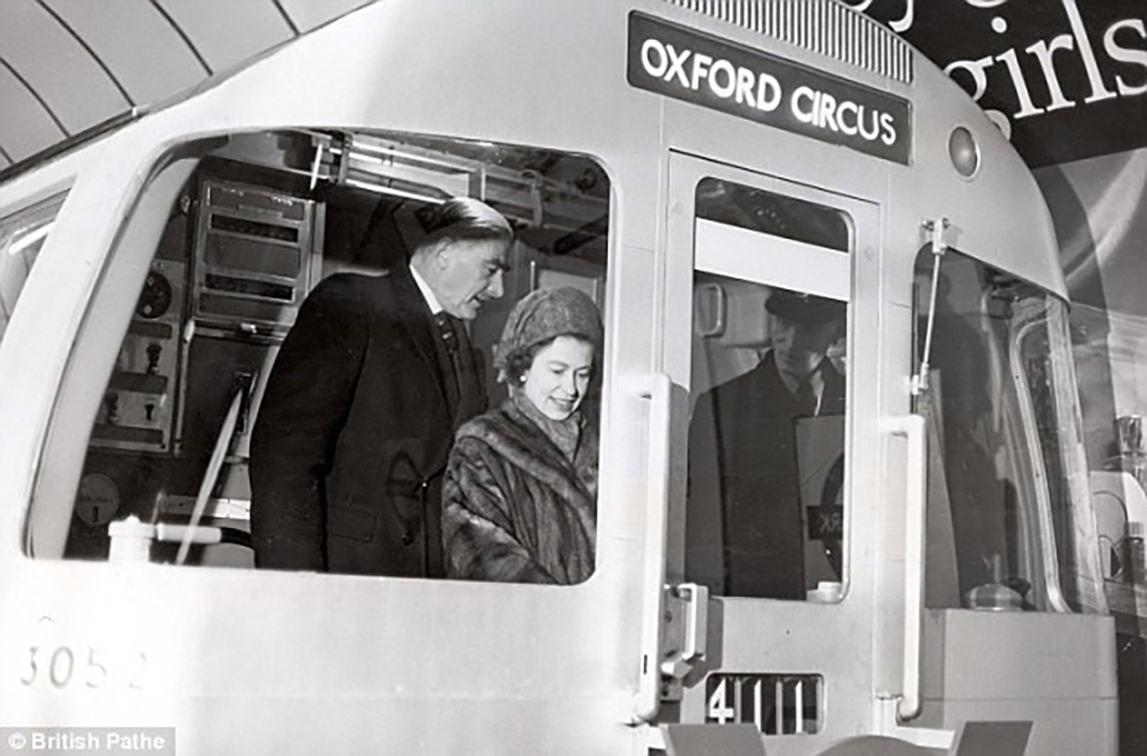 Vauxhall is home to the British Secret Intelligence Service (MI6), the building has been the backdrop to countless James Bond films including GoldenEye, The World Is Not Enough, Die Another Day, Skyfall and Spectre in 2015 (it's been destroyed in quite a few of them too). The building stands on the original site of the Vauxhall Pleasure Gardens and architect Terry Farrell was inspired by Aztec and Mayan religious temples.
If you fancy a martini shaken not stirred, then just up the road from this iconic building and China Works is Tamesis Dock, a converted 1930's Dutch Barge, moored permanently here and used a floating pub with live music and events. So, it's easy to soak up some of the areas culture and history as you take a lunchtime stroll down the Thames, or head to the pub after work with your team.
3. Easy connections
Vauxhall train station is a central hub for London's overground network, second only to the likes of Clapham Junction and Waterloo, you can easily get almost anywhere by train. Plus the underground connects you to the Victoria Line, with the Northern Live easily accessible if you hot step it to Oval. Fun fact: The Queen was the first monarch to travel on the tube at its opening in 1969.
Vauxhall bus station also serves as a hub for 14 buses which can take you from Peckham to King's Cross. If you look up, you'll see two arms protruding from the roof. These contain 167 solar panels and provide a third of the bus station's electricity.
Plans were revealed earlier this year to replace the terminal with a £600 million complex including a hotel, new homes and 7,000 sq ft of shopping and dining at street level. The square will be designed to host a programme of community events throughout the year, from markets to street entertainment and performances.
If you're looking for office space with easy connections to clients and businesses all over London then China Works on Black Prince Road or Vox Studios on Durham Street are both based in the heart of Vauxhall, just minutes from the train station, bus station and underground.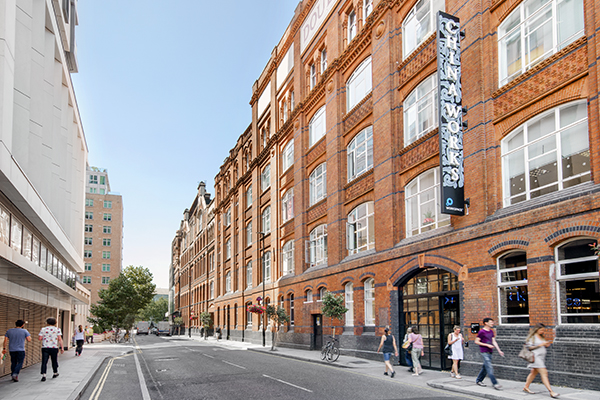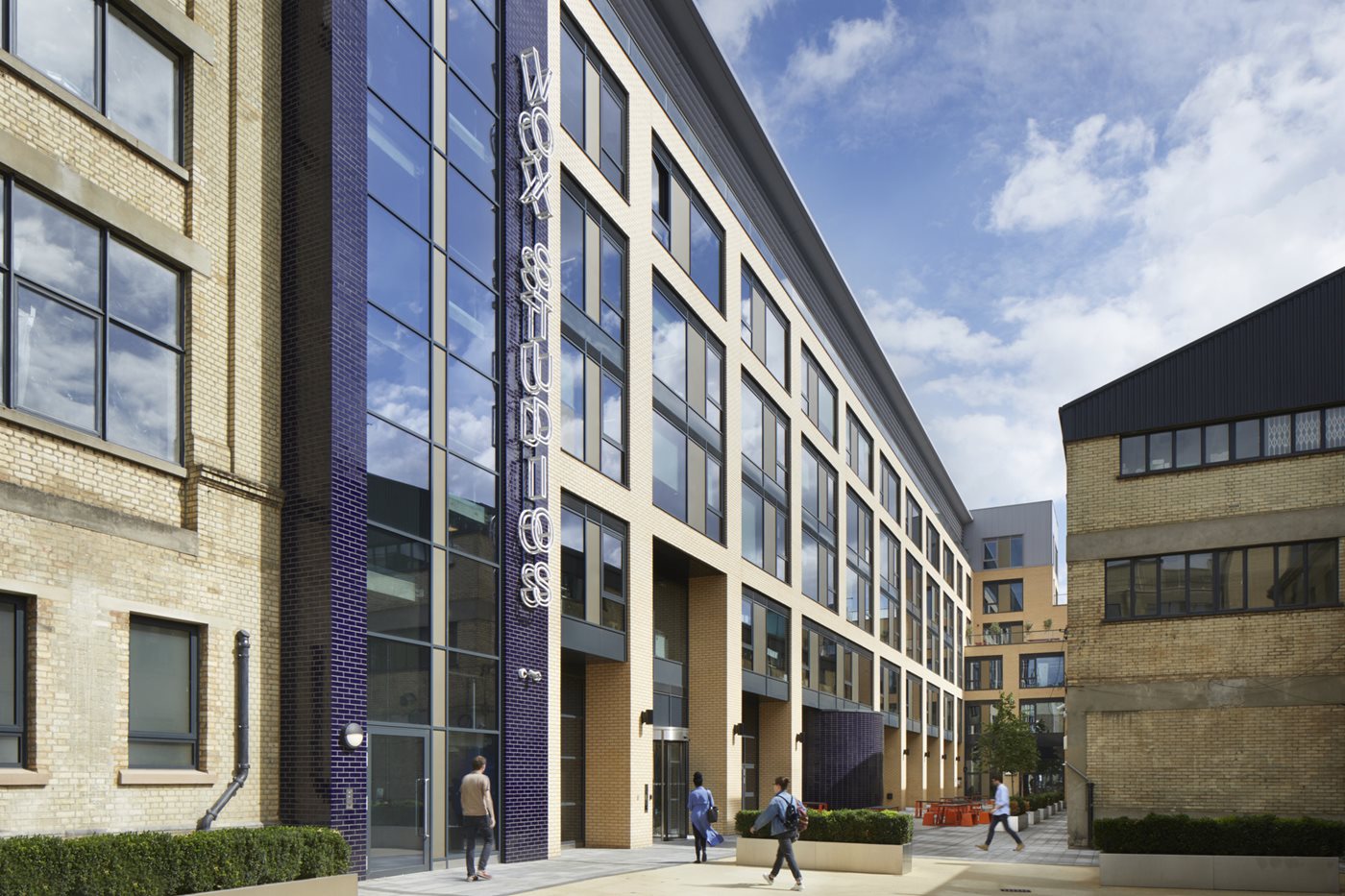 4. Eateries, coffee and pubs
Wherever you are in London, restaurant and antique salvage yard Brunswick House is worth a visit. If you're working nearby, we guarantee you'll become a regular. This large Georgian house serves breakfast, lunch and dinner in resplendent surroundings, most of which contain antiques for sale. Follow them on Instagram to salivate.
If you fancy a change, there are lots of alternatives including the historic Black Dog pub which serves delicious seasonal food, the recently refurbished pub The Griffin, and The Rose which is hugely popular with business in the surrounding area, just a 2 minute walk from China Works.
If coffee or little independents are more your thing, Vauxhall Street Food Garden does exactly what it says on the tin, street food with an outside inside venue vibe. Both China Works and Vox Studios have independent coffee shops in the communal areas of the buildings so you'll never be caught short of that caffeine kick.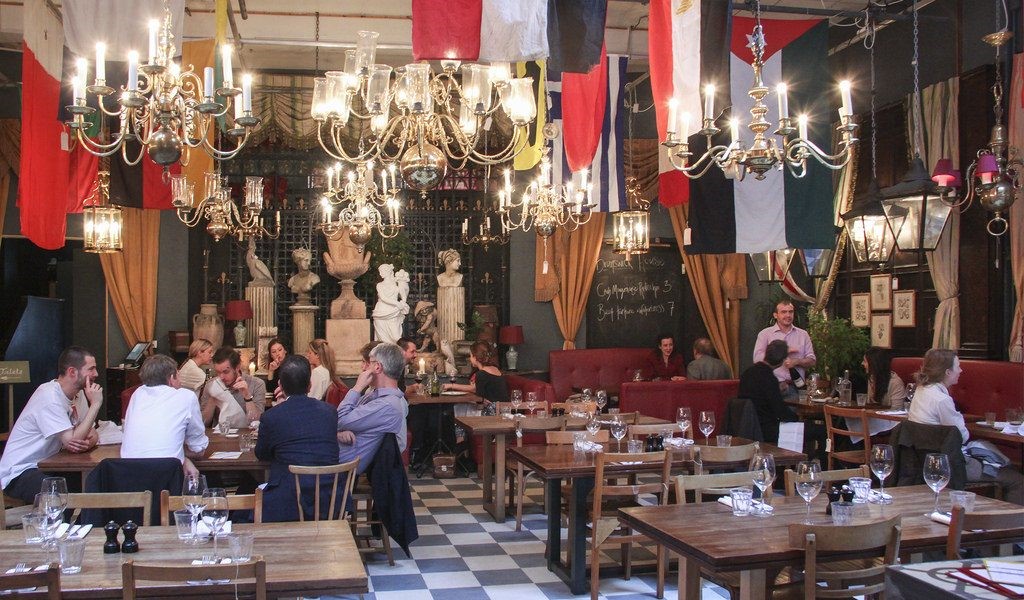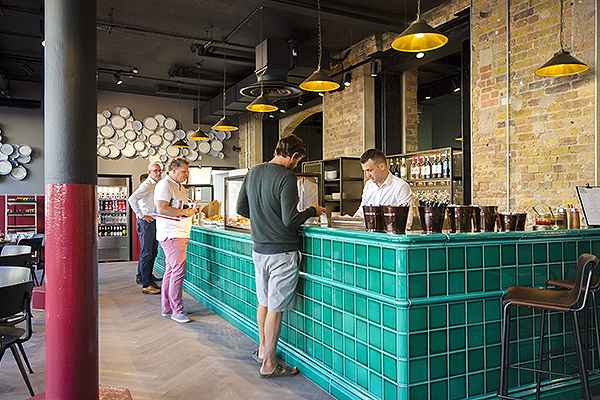 5. Fighting fit
There are plenty of ways to keep your team fit and healthy in Vauxhall. The area now has lots of designated cycle routes and highways. If you're a squash fan, the Southbank Club has seven courts or at the VauxWall Climbing Centre you can get off peak memberships for team members looking to climb before work or during weekdays. If you're a dedicated gym-goer, CrossFit, The Gym Group, Pure Gym and Fitness4Less all have a presence in the area, plus the on-site showers and locker facilities at both China Works and Vox Studios would be ideal.
If you prefer to get fit in a more informal setting, there are plenty of clubs in the area where you can get your aerobic exercise on the dancefloor: from wine bars in the railway arches to the drum and bass DJ's at one of Vauxhall's after-hours clubs, there's something for everyone.
Join Workspace
If you're liking the sound of Vauxhall and can see your business being based here, why not join one of our thriving business communities and rent a private office within a bustling business centre.
Tucked away down a quiet street in the heart of Vauxhall, the former Marmite Factory has been reborn as Vox Studios. The minimal, modern aesthetic of the building has so far found fans in PR agencies, tech start-ups and artisan food brands and is the perfect new home for companies wanting to take advantage of flexible leases and a bustling creative atmosphere.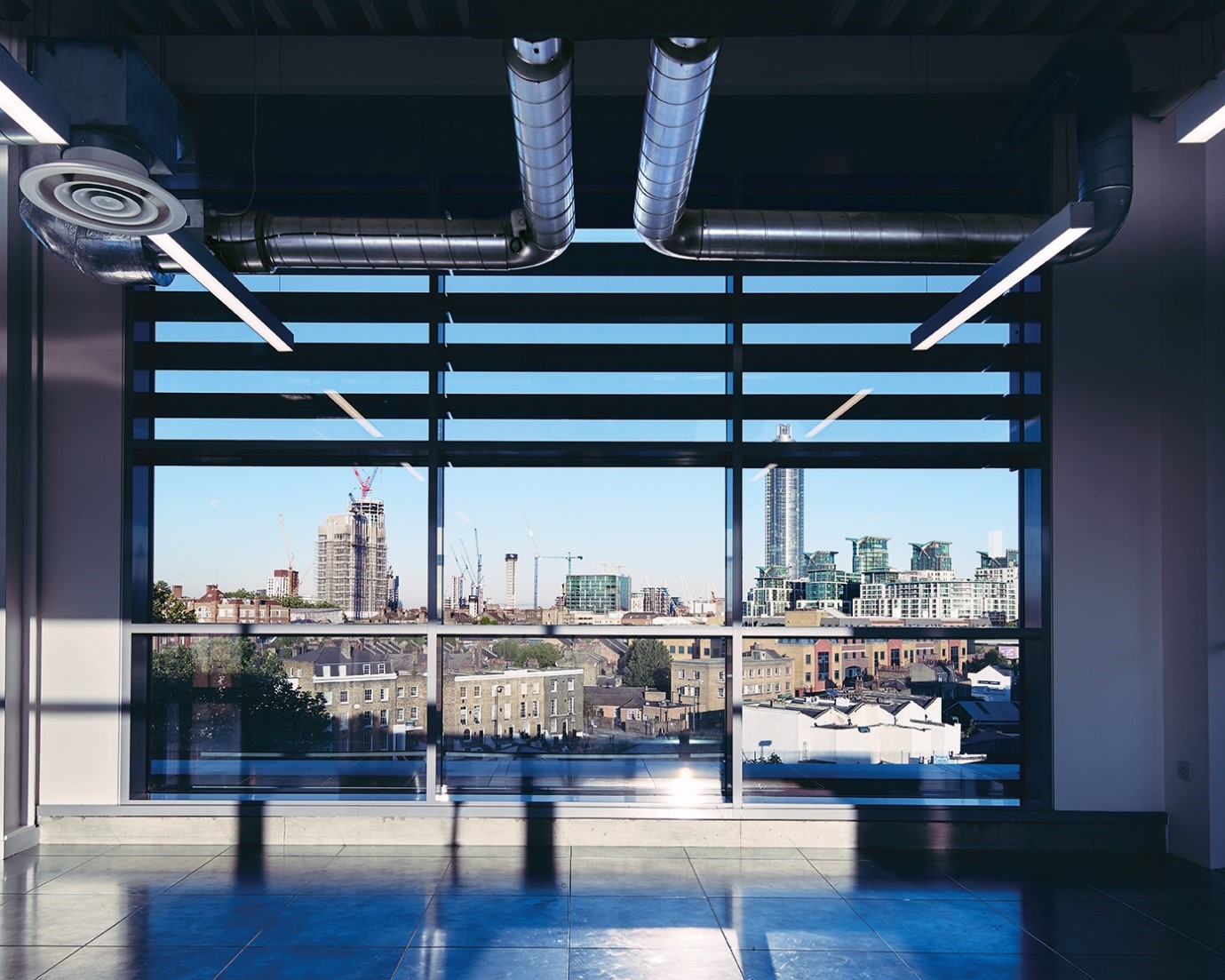 If you're looking for something almost literally on the bank of the Thames, then China Works would be ideal for you. This recently refurbished building retains much of its charming historical exterior and yet offers a stylish and modern interior, it was built as Royal Doulton's principal office, so has always been a prestigious place of work. Offering office and studio space, bookable meeting rooms, an on-site café, co-working space and plenty more why not book in for a tour today?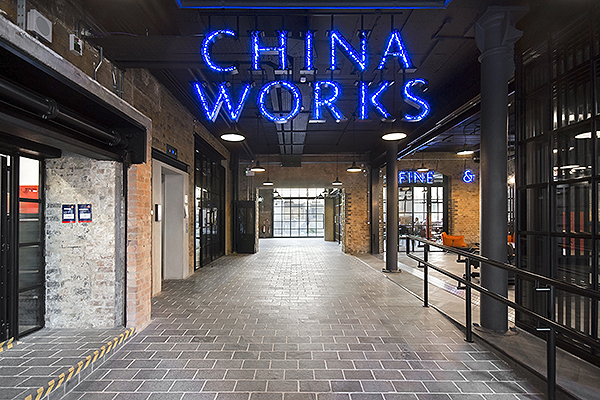 If you're looking to rent commercial property in London, it couldn't be simpler with Workspace. Browse our portfolio of over 60 properties across London and become a part of our vibrant business community today.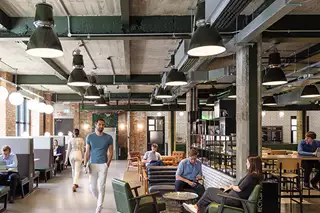 Find your perfect Workspace
Home to London's brightest businesses. 60 iconic properties throughout the capital, from Chiswick to Camden, Waterloo to Whitechapel.
Explore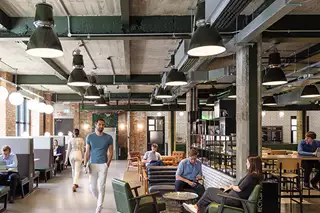 Find your perfect Workspace
Home to London's brightest businesses. 60 iconic properties throughout the capital, from Chiswick to Camden, Waterloo to Whitechapel.
Explore
10 March 2023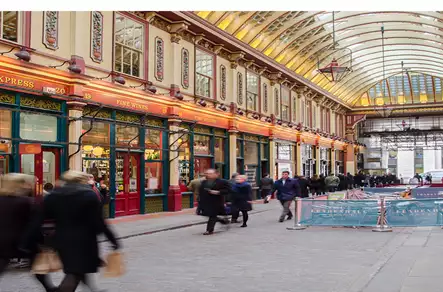 03 November 2022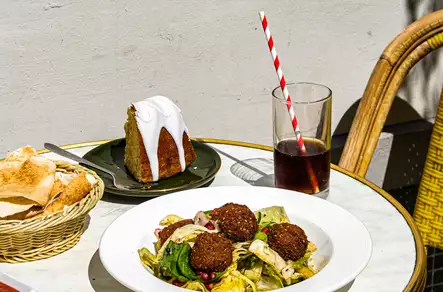 19 October 2022