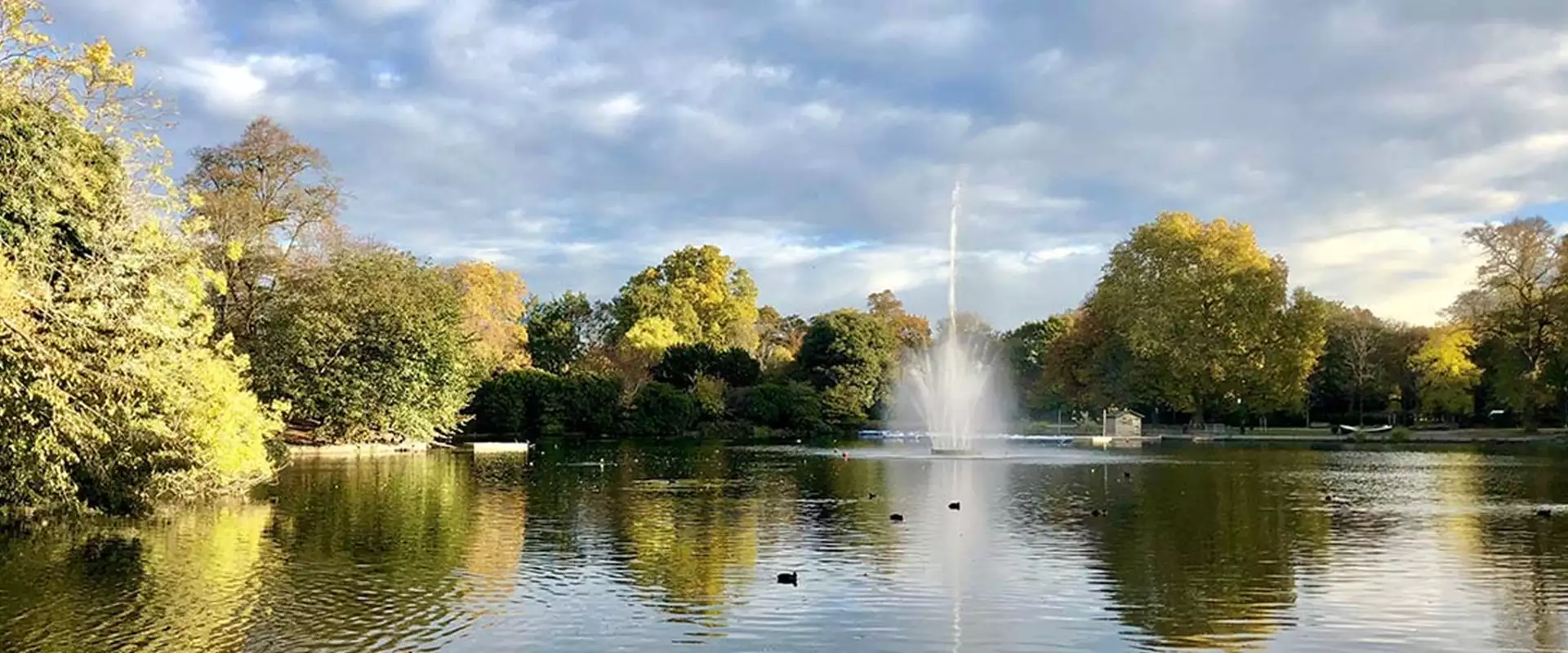 5 Reasons to work in Bow
Sitting within the borough of Tower Hamlets, Bow is part of eclectic East London. Discover why your business would benefit from being based here, plus some of the area's popular haunts.
Park life
Victoria Park gets around 9 million visitors per year, and it isn't hard to see why. This green space in the city is home to two cafes, a bandstand, and three lakes. Wander through the rose garden on your lunch break or book a court for a spot of tennis after work, this is a great place to unwind and get back in touch with nature after a busy workday.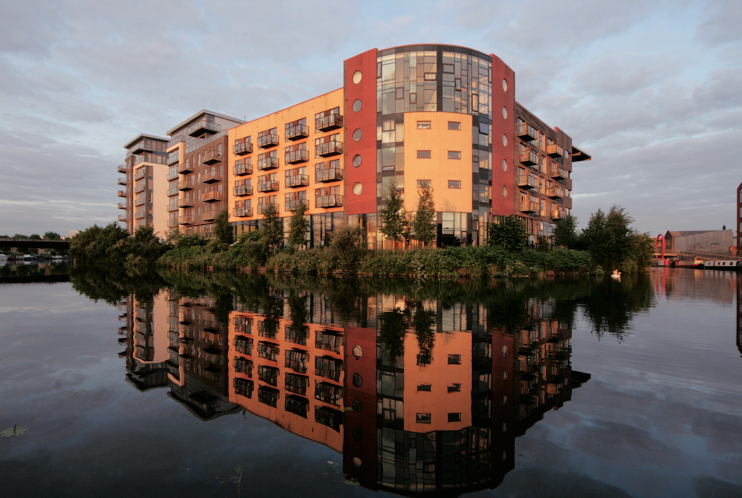 Plenty of fish
Fish Island in Bow is a creative area that has a long history as a home to artists and art spaces. It's 50-acres of industrial buildings and artists' studios on a peninsula of land, surrounded by canals overlooking the Olympic Park. According to a 2009 study, it had one of the highest densities of fine artists, designers and artisans in Europe (around 600 artists' studios were registered). Channel 4's The Big Breakfast was broadcast live from "The Big Breakfast House" on Fish Island until 2002 too. So, if you're looking for a base for inspiration or for your existing creative enterprise, there's clearly something in the water here.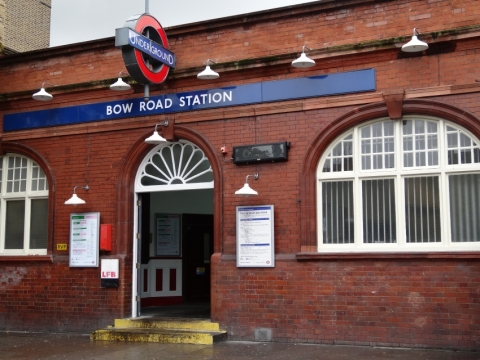 Connections
This is a great area for transport links, both within and out of the city. Bow is connected to the London Underground at Bow Road tube station on the District and Hammersmith & City lines, as well as Mile End tube station on the Central, District and Hammersmith & City lines. There's also the Docklands Light Railway Stratford-Canary Wharf line at Bow Church DLR Station and Devon's Road DLR on the Stratford to Poplar branch. Bromley-by-Bow tube station is served by the District and Hammersmith & City lines.
Numerous London Buses routes operate within the area and the A11 (Bow Road) passes east to west in south Bow, linking the area to Aldgate in the west and Stratford in the east. At Stratford, the road meets the A12 where eastbound traffic can continue towards Ilford, the M11 (for Stansted Airport) and destinations in Essex.
Bow is on London-wide and National cycle networks. For commuters, there's the Cycle Superhighway 2 (CS2) a commuter cycling route from Aldgate (home to Portsoken House) in the City to Stratford in the east. The route runs signposted, unbroken and traffic-free on cycle track for a majority of its route through Bow.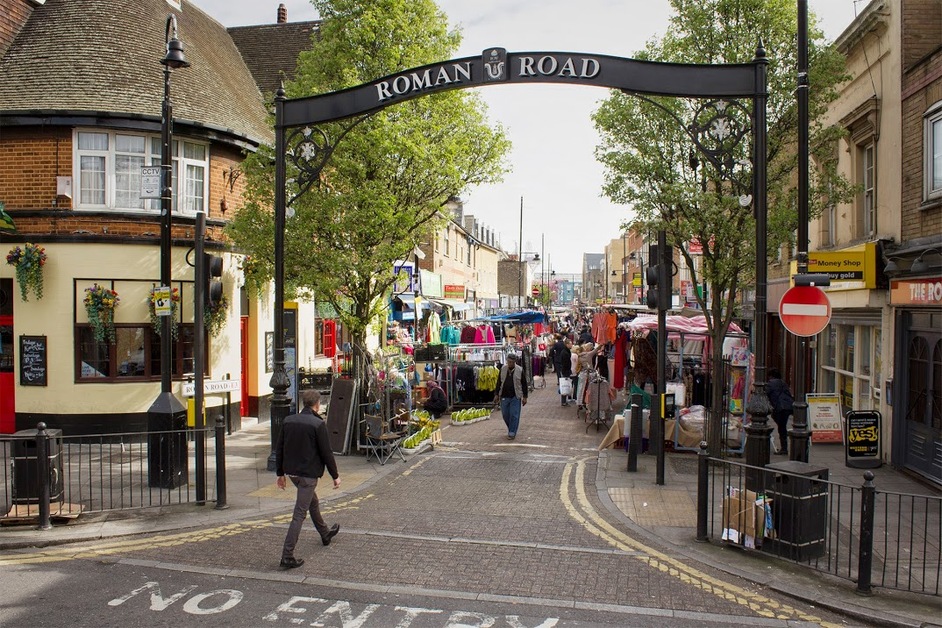 To market
Roman Road Market attracts new people to the area all the time, meaning fresh customers and new business opportunities. This traditional East End street market has been running for over 150 years from 10am to 3.30pm on Tuesdays and Thursdays and from 9am to 4pm on Saturdays. Roman Road itself is lined with dozens of independent stores, cafes, and restaurants, giving you plenty of places to visit or take a client for lunch.
Eat your heart out
Dining out is easy in Bow. Thanks to the area's creative vibe, there's also fewer chain restaurants and far more independent businesses here. A great example is Targa Green Café on Tredegar Road, a vegan café with a Moroccan twist or Muxima, which is great for tapas and beers.
The Nunnery Gallery on 181 Bow Road opened a new in-house café, aptly named the Nunnery Café, which allows for artists and designers to showcase their work in the space too. We couldn't fail to mention The Bow Bells on, you guessed it, Bow Road. This traditional pub serves great food and drink, as well as providing a great space to relax after work.
Find a space for your business in Bow
Workspace launched an exciting new property in Bow in 2020. Lock Studios offers 90 offices and studios located over six floors, featuring floods of natural light, high ceilings, and industrial chic features. This fantastic home for business is in the heart of Bow and next door to Devon's Road DLR, making commuting a breeze. Read the story of Lock Studios here.
Workspace also has Bow Enterprise Park in the area, with easy links to the Blackwall Tunnel by road and Central London by tube. This building offers light-industrial spaces with a modern feel, each with roller shutters doors, 3 phase power and on-site parking.
Have another part of London in mind? Workspace has over 60 properties in the capital. Find a space for your business today.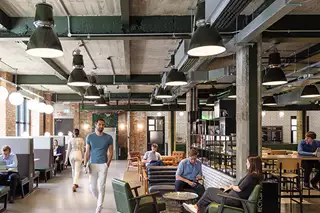 Find your perfect Workspace
Home to London's brightest businesses. 60 iconic properties throughout the capital, from Chiswick to Camden, Waterloo to Whitechapel.
Explore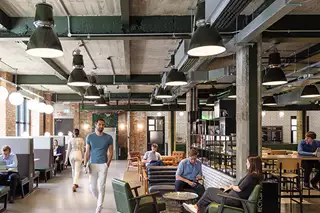 Find your perfect Workspace
Home to London's brightest businesses. 60 iconic properties throughout the capital, from Chiswick to Camden, Waterloo to Whitechapel.
Explore
10 March 2023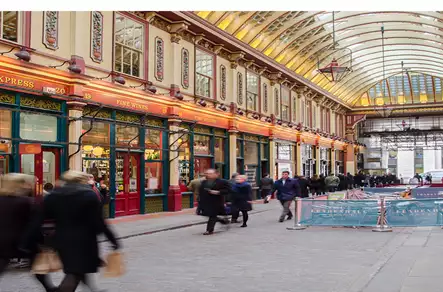 03 November 2022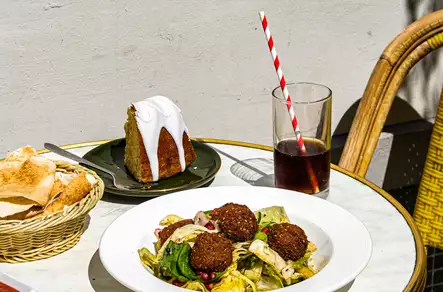 19 October 2022