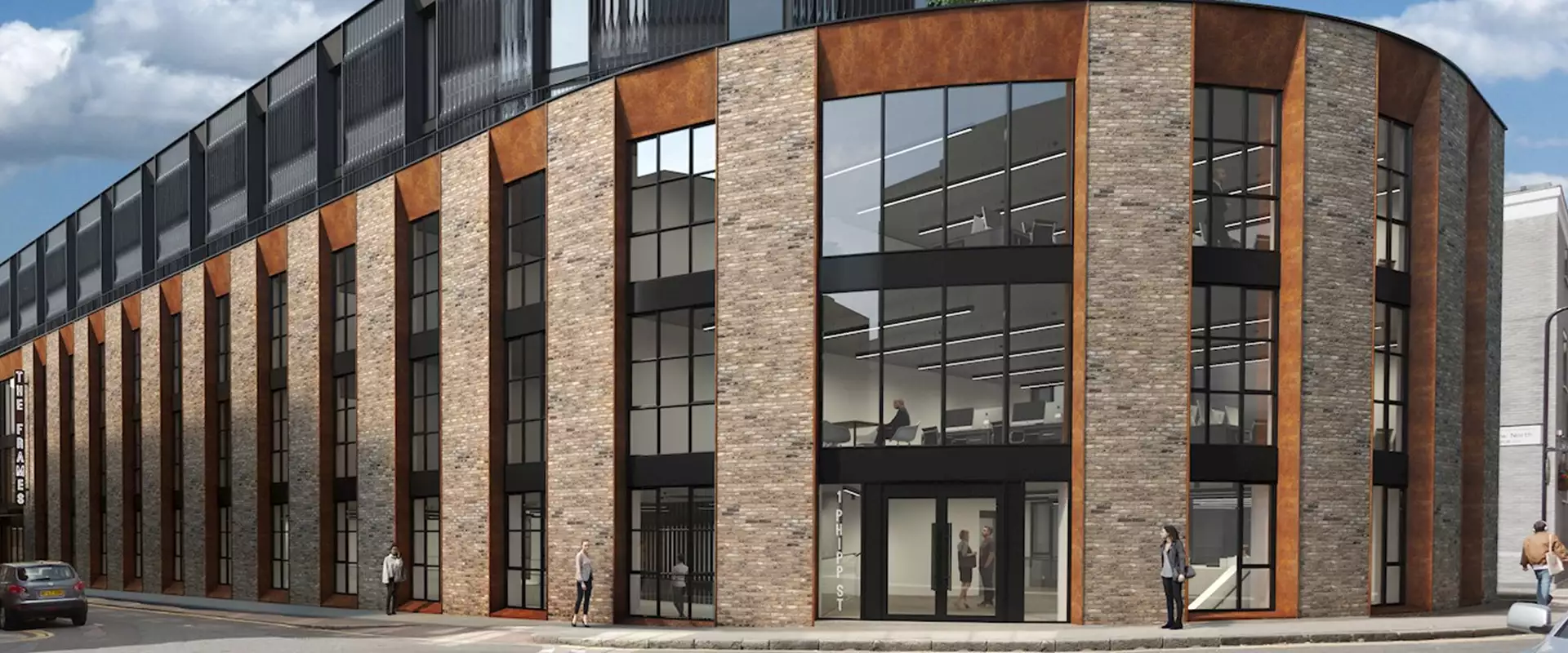 The Story of The Frames
Standing proud in the heart of the hipster haven that is Shoreditch, a playgroup for digital innovation and an attractive location for creative businesses, we're excited to welcome our stunning brand new development, The Frames, to our growing portfolio of buildings.
Set to open its doors this September, The Frames will bring 68 new stylish offices and studio spaces to the fashionable streets of Shoreditch, an area famed for its creative and collaborative atmosphere, and fuelled by East London's can-do vibe.
"I'm very excited to welcome another stunning and dynamic building to our portfolio," says Centre Manager, Stuart Lancaster. "I can't wait to bring this extraordinary building to life by filling the offices with a variety of creative businesses and I'm looking forward to being a supportive part of their journey as they grow."
Location

Shoreditch has fast become a hotspot for high-tech start-ups due to its enviable links to the City of London. You'll find top web companies – Last.fm and 7digital – clustered around the Old Street roundabout that straddles the boundary between Hackney and Islington, earning it its nickname "Silicon Roundabout".
In addition to the high-profile and influential companies such as Amazon and Facebook that have set up shop in Old Street, the area is teaming with tech-savvy entrepreneurs, young creatives and trendsetters. This makes The Frames a strategic place to base a tech or web-focused company.
What's more, the new build is just a stone's throw away from Shoreditch's Liverpool Street station, conveniently served by the Central, Circle, Hammersmith & City and Metropolitan lines, with great links to London's financial district and Canary Wharf. And with Box Park, the famous Brick Lane and Spitalfields Market – home to artists, creative and flanked by curry houses – all within walking distance, there will always be something exciting to do out of office hours.
We'd recommend checking out the hipster, sofa-filled Bike Shed Motorcycle Club restaurant and café; the homemade pasta at Burro e Salvia; or Old Street's Korean street food eatery, On The Bab. You'll be fighting over where to go to celebrate that work deal.
History
Today, The Frames sits within a richly varied and visually compelling array of buildings. These stand as an interesting reminder that South Shoreditch used to be the centre of production and commercial heart for the East End furniture trade. Centred in Shoreditch and spreading out into neighbouring Bethnal Green and Hoxton, the furniture trade set its roots down in this area from 1860 to 1945, due to its close proximity to their markets.
The trade was regarded as more of a craft than an industry, attracting skilled artisans who could produce bespoke high-quality goods to please an aristocratic and burgeoning middle-class market. Thus, the area was filled with creative types and skillful workers.
Since the furniture trade's final collapse in the 1980s, Shoreditch has remained an area of considerable historic interest, with an architectural legacy of Victorian and Edwardian warehouses, workshops and factories. Take a walk down its streets and it'll be hard to avoid a building with historical significance.
Features
With its exposed industrial-style concrete columns, whitewashed walls and open spaces flooded with natural light, The Frames is as visually impressive as it is a functional space to work. The contemporary feel running throughout – from the LED screens in the three high spec meeting rooms to the trendy on-site café – makes it the ideal space to impress both clients and new staff.
"It sells itself with beautiful architecture and breakout spaces," says Stuart. And with business grade connectivity and building wide Wi-Fi across all 11,400 sq.ft, The Frames has all the facilities to set help your business flourish. If you cycle to work, there are also cycle racks and showers on site to make your morning commute that bit easier. And with myriad areas to sit and grab a coffee in stylish surrounds, you'll never be pushed to find somewhere to meet and greet potential business partners.
Perfect For
Due to its prime location in Shoreditch and bordering the trendy area of Hoxton, the media style office makes the perfect base for the TMT and creative sectors. The contemporary feel throughout lends itself to its fashionable surrounds and style-conscious companies will feel right at home here.
If you're a web-focused or tech-driven company you'll be able to benefit from your high-profile neighbours in these industry.
VR Tour
Our Picks
Based in a the hearty of trendy Shoreditch
Close to Shoreditch's Liverpool Street station, served by Central, Circle, Hammersmith & City and Metropolitan lines
Perfect for web-focused or tech-driven companies
Just a stroll from Box Park, Brick Lane and Spitalfields Market
Cycling racks and showers on site
If you're an entrepreneur, small business or professional that wants the opportunity to work in an inspirational London environment, surrounded by all manner of creative industries, why not come and check out The Frames for yourself? We have a number of spaces available to rent on flexible lease terms, as well as co-working space available on rolling monthly contracts. To arrange a viewing, simply email us and and we'll be in touch as soon as possible.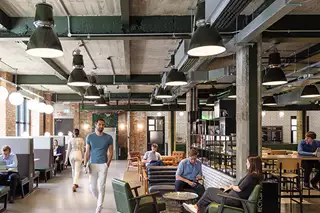 Find your perfect Workspace
Home to London's brightest businesses. 60 iconic properties throughout the capital, from Chiswick to Camden, Waterloo to Whitechapel.
Explore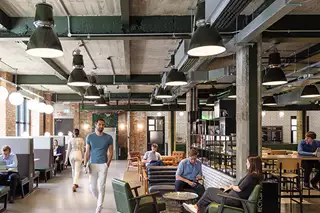 Find your perfect Workspace
Home to London's brightest businesses. 60 iconic properties throughout the capital, from Chiswick to Camden, Waterloo to Whitechapel.
Explore
10 March 2023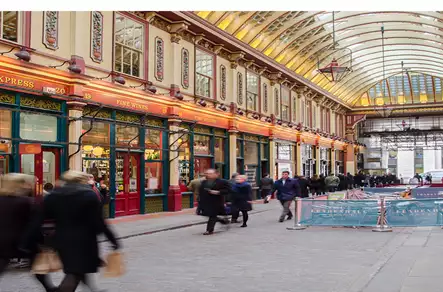 03 November 2022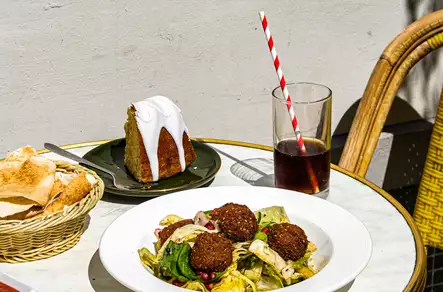 19 October 2022