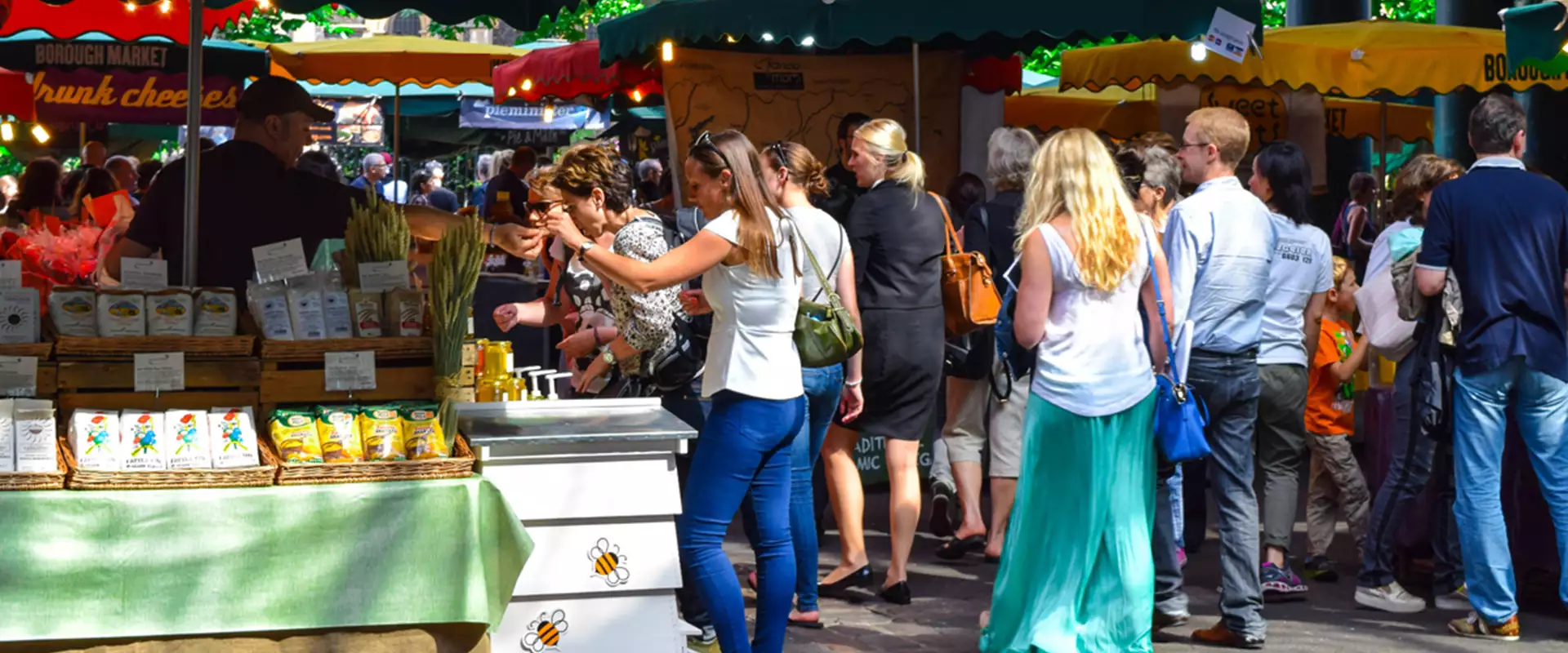 The Story of Brickfields
As demand for flexible office space grows in East London, discover Brickfields, our new business centre just around the corner from the Geffrye Museum and Hoxton rail station.
On the fringe
Brickfields sits in Hoxton right at the heart of the vibrant East End borough of Hackney, the stomping ground of business giant Lord Alan Sugar and global film star Idris Elba. Similar to neighbouring Shoreditch, the area has become a popular base for creative entrepreneurs, freelancers and tech start-ups in recent years, and it's not surprising. With convenient links to the City and a great sense of community, the borough of Hackney is now widely recognised as providing a great work-life balance amidst a rapidly growing digital ecosystem.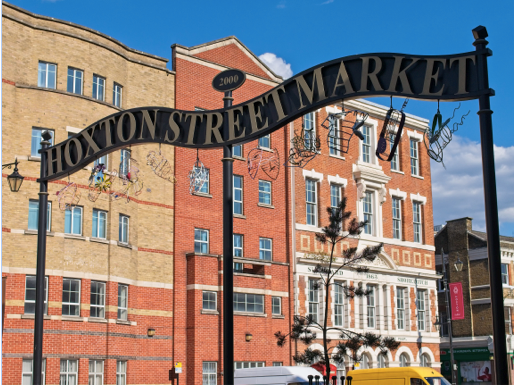 If you take a walk through Hoxton, you'll be met by the calls of market traders, small business owners and a swath of hipsters and creative types enjoying all that the eclectic district has to offer. From non-for-profit art galleries such as The Hundred Years Gallery to some of the best eateries and bars in London such as Hoxton Red Dog Saloon and Happiness Forgets, the place is filled with an overwhelming sense of community.
Brickfields is conveniently located right at its core. Hoxton station and Kingsland Road are on its doorstep, meaning it's never far from the action. It's also located next to some of the best cycling routes in the capital. Lycra-donners can be in the centre of the City in just 15 minutes.
Kingsland Road was initially part of the route of Ermine Street, constructed by the Romans to link London with Lincoln and York. But industralisation in the area didn't kick off until the 16th century. At this point, surrounding fields became valuable spots for market gardening and later brick-making.
The Geffrye Museum, just a short walk from Brickfields, was once The Ironmongers' Almshouses. It provided homes for around fifty poor pensions for almost two hundred years after its creation in 1715. Visit it today and it's a museum offering a rare insight into lives of Londoners back in the 18th Century.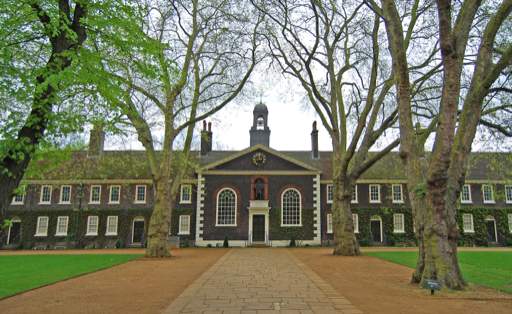 It wasn't until the work on the North London Railway extension in the 1860s, that the area experienced transformative growth. Domestic properties were converted into factories, warehouses and showrooms, bringing with it a host of business ventures.
What's it got to offer?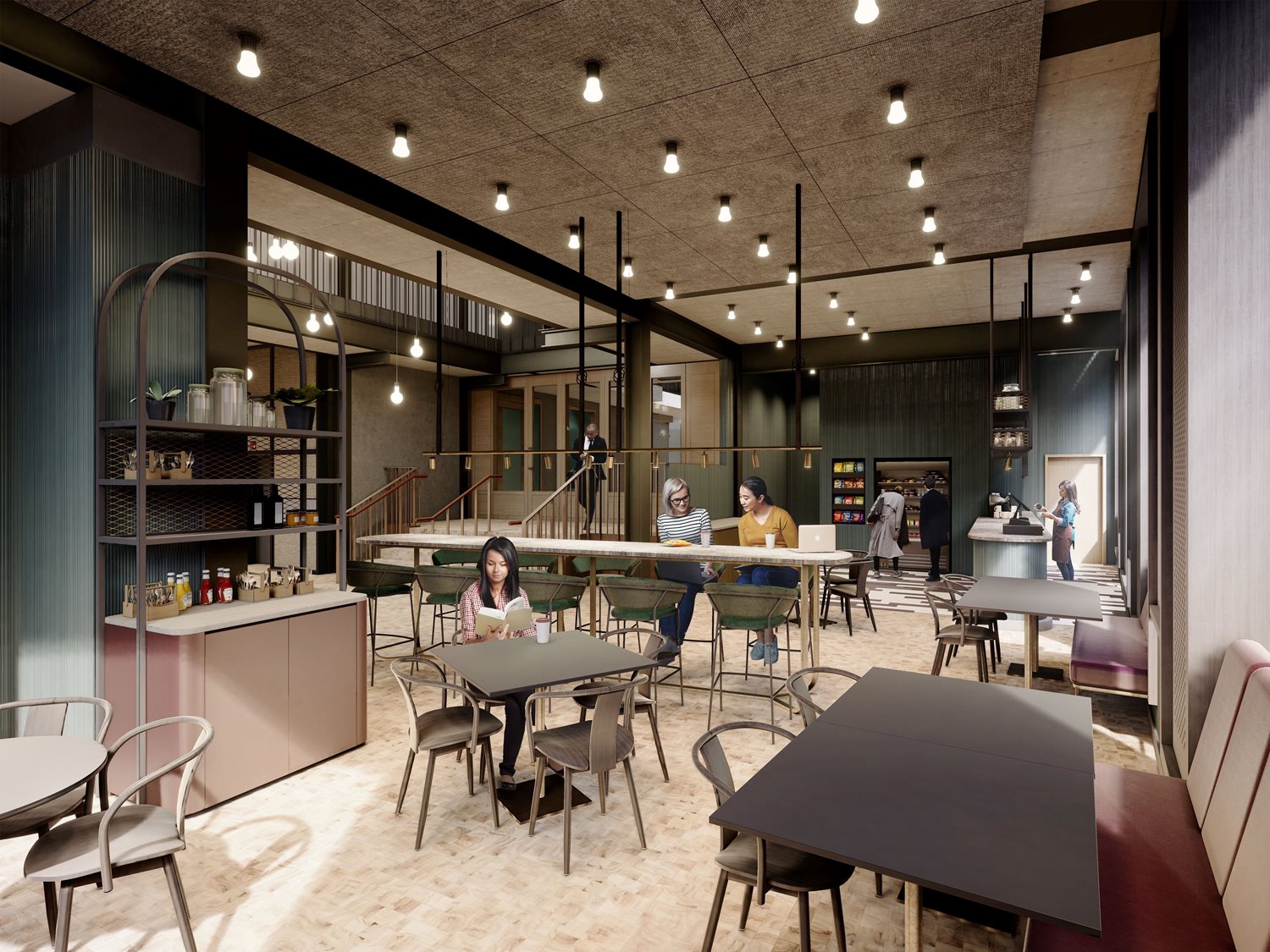 Today, Brickfields is helping to attract a new breed of businesses to the area. It offers 98 modern office spaces and studios, in-keeping with the building's industrial, urban feel. Its steel-frame interior, impressive central atrium, and eye-catching ribbon staircase all contribute to its stylish finish.
It also benefits from a generously stocked café, superfast Wi-Fi, two high-spec bookable meeting rooms decked out with LED screens/AV and plug and play technology as well as on-site cycling racks - the perfect place to meet and greet potential clients.
Experience the brand-new centre for yourself by taking a virtual tour
Do you want to join this thriving community of businesses? Book a tour of Brickfields or explore our portfolio of over 60 properties across London and make your mark on the capital.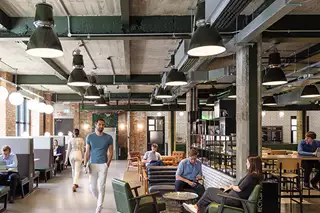 Find your perfect Workspace
Home to London's brightest businesses. 60 iconic properties throughout the capital, from Chiswick to Camden, Waterloo to Whitechapel.
Explore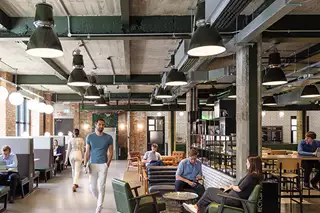 Find your perfect Workspace
Home to London's brightest businesses. 60 iconic properties throughout the capital, from Chiswick to Camden, Waterloo to Whitechapel.
Explore
10 March 2023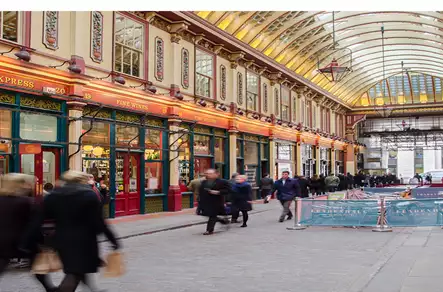 03 November 2022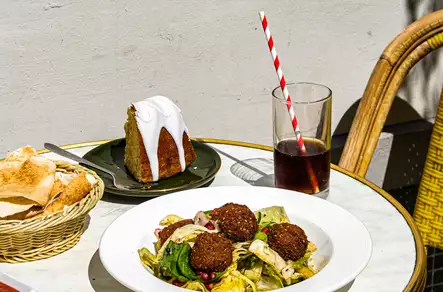 19 October 2022