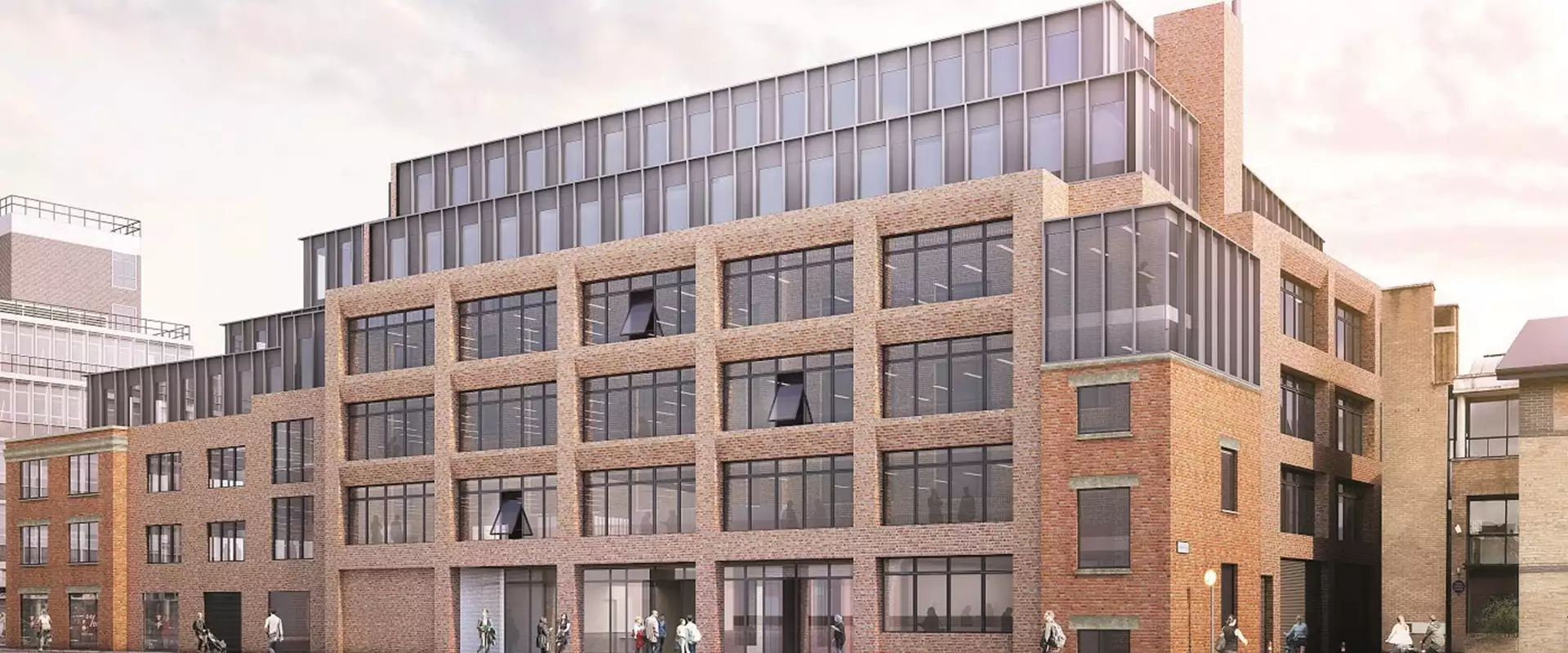 Introducing The Record Hall: the modern business centre near the historic Farringdon and Chancery Lane
Introducing The Record Hall: the modern business centre near the historic Farringdon and Chancery Lane
Workspace is once again blazing a trail across London's landscape with its latest pioneering development, The Record Hall.
Within walking distance of Hatton Garden, Farringdon and Chancery Lane, The Record Hall is set to attract a diverse crowd of customers in one of the edgiest pockets of London. This is where old meets new, fine dining meets street food and lawyers happily mingle with creative types.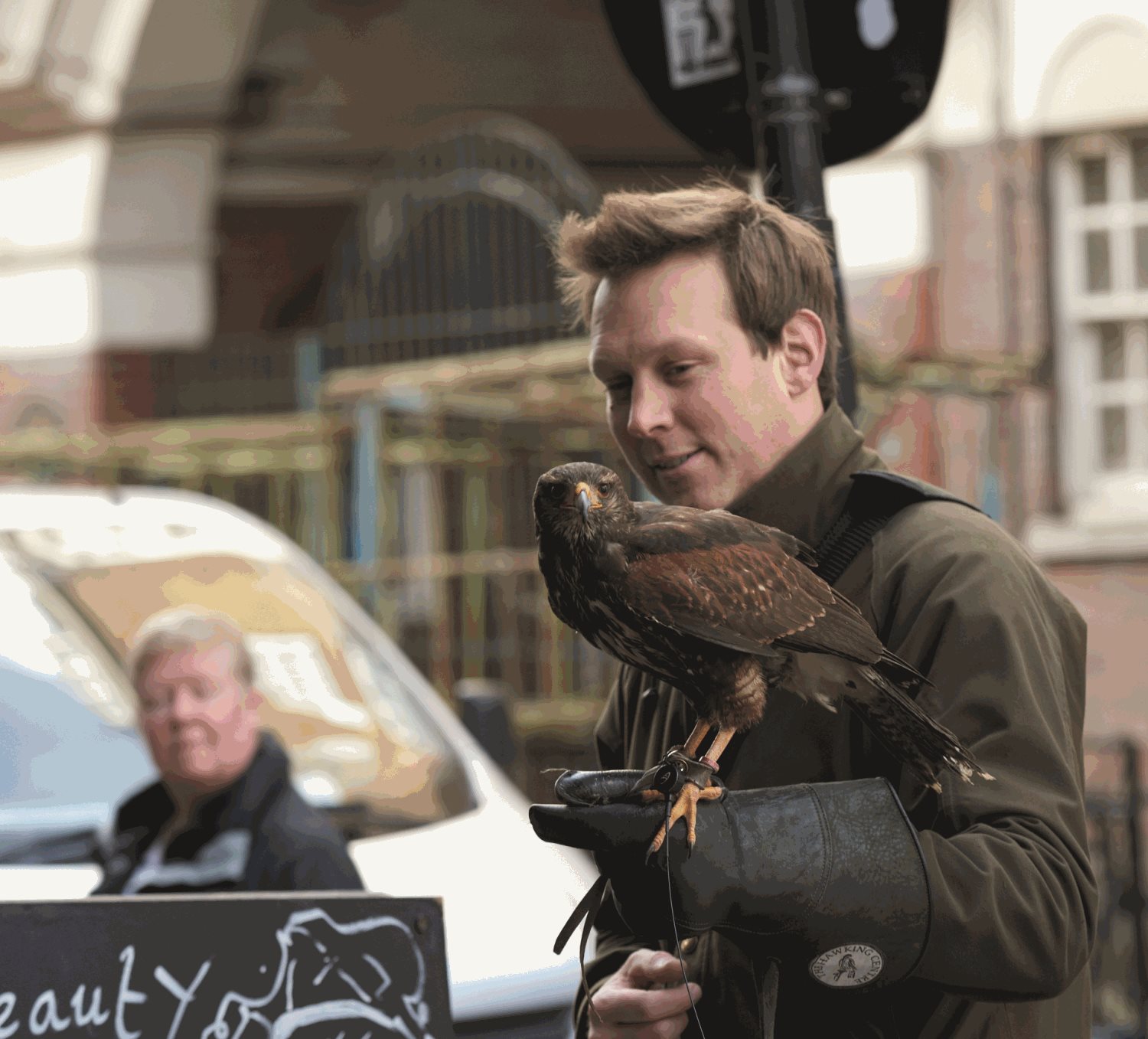 Tucked away just off bustling Leather Lane on Baldwin's Gardens – named after a gardener to Queen Elizabeth I – is the entrance to Workspace's six-floor, 6,000 sq ft development, The Record Hall.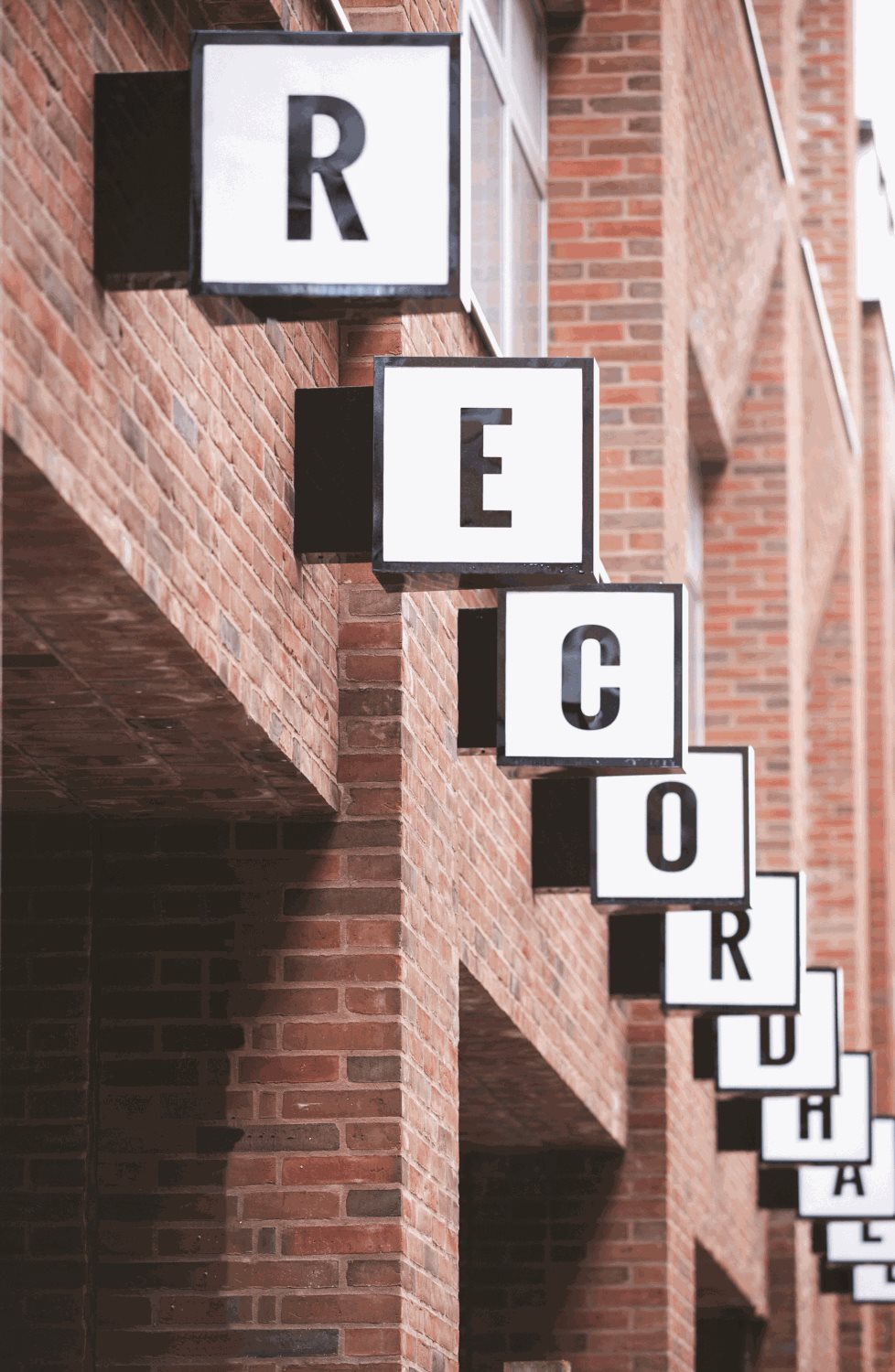 A former record depository, the building is being transformed into office and studio space with high-tech meeting rooms, a co-working lounge, a café and roof terraces offering impressive views of the city's skyline.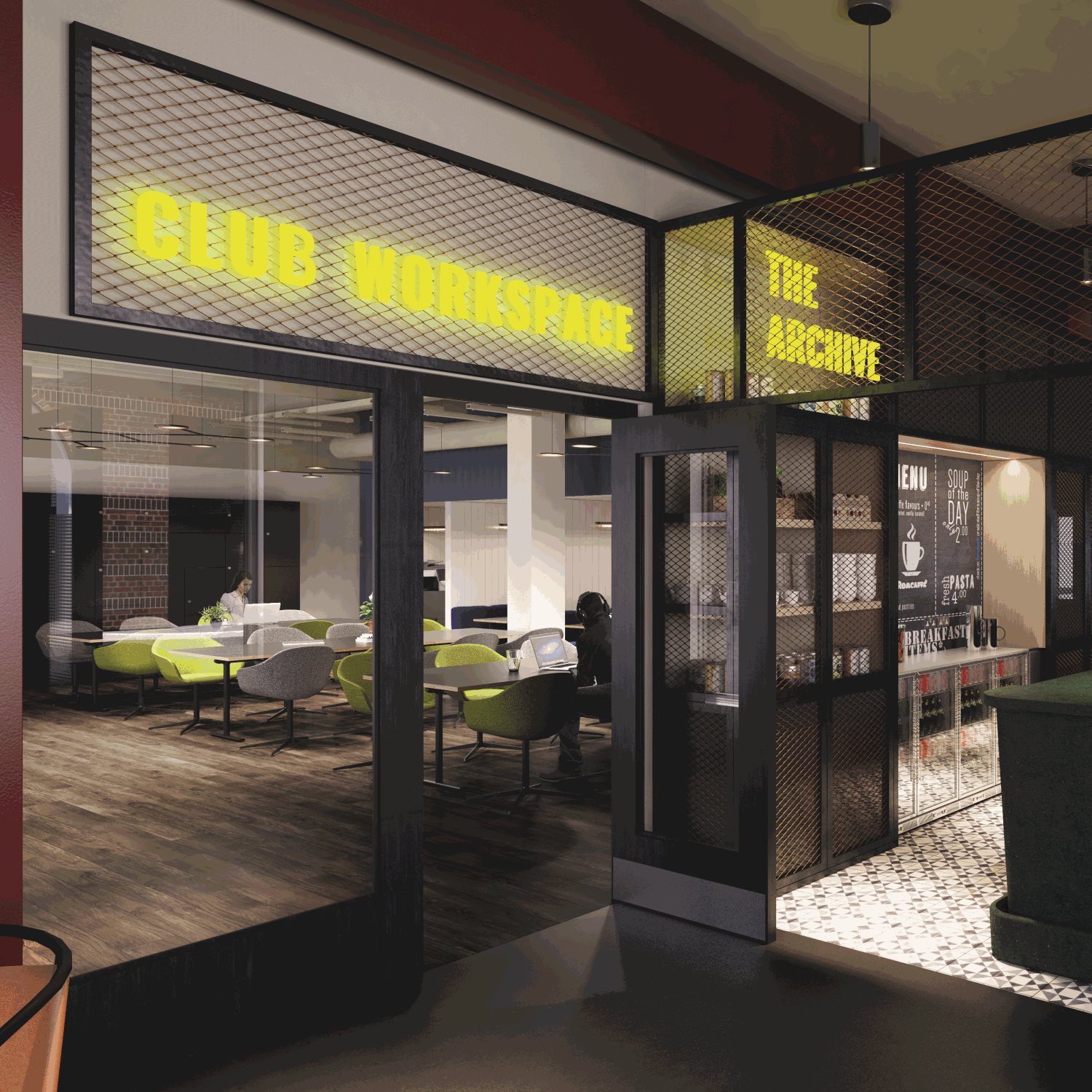 Customers can expect Workspace's usual original touches, including an internal full-height lightwell rooted in the centre of the building that brings plenty of natural light, and tasteful interior fittings supplied by Workspace customer, Rawside, and Viaduct Furniture.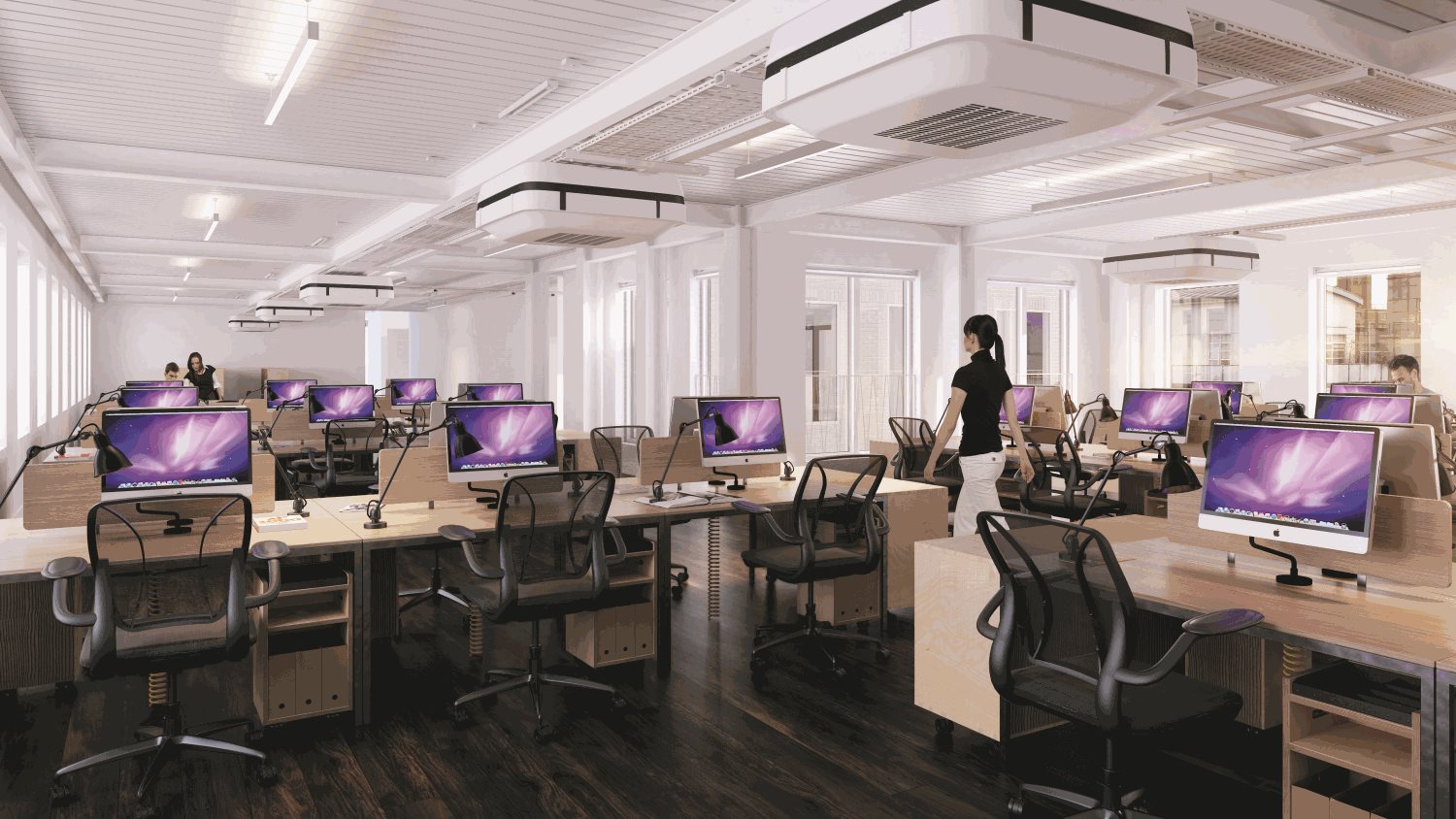 Old-school delights
The Record Hall is conveniently located within walking distance of five major tube and train stations – Farringdon, Chancery Lane, Holborn, City Thameslink and Blackfriars. But it offers customers more than just a great postcode. Leave the crowds exiting Farringdon station and wander up Greville Street; the din of the railway station soon fades to reveal a sheltered quarter full of cobbled streets, intrigue and tall tales.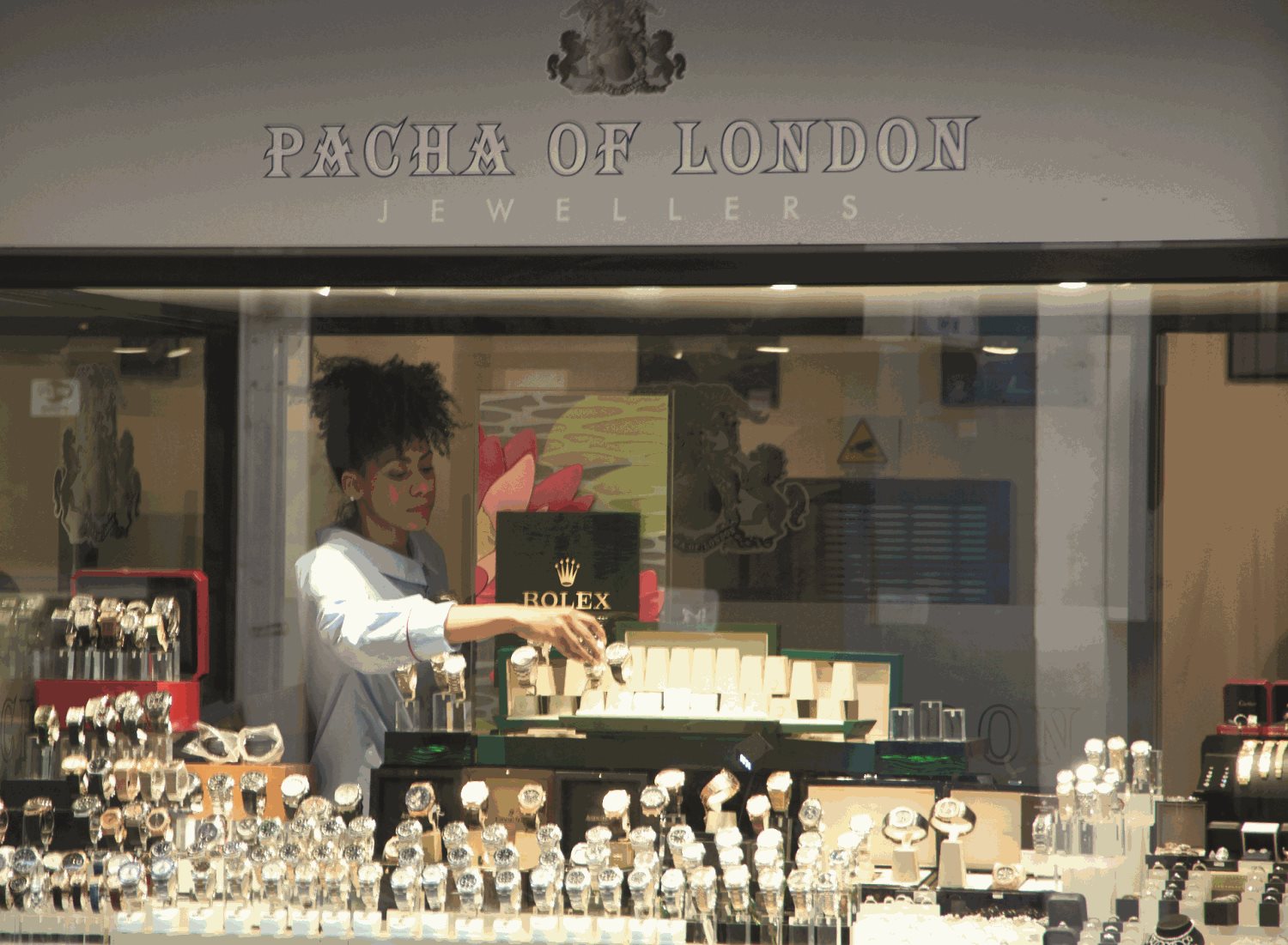 A stone's throw from Greville Street is The One Tun pub on Saffron Hill. Established in 1759 and a firm favourite of author Charles Dickens, it made it into his classic novel, Oliver Twist.
But it's The Bleeding Heart eatery that is the crowning glory of this patch, although blink and you'll miss most of it. Its unassuming burgundy building – The Bleeding Heart Tavern – is merely the first course in an intricate menu of buildings sprawled across the hidden Bleeding Heart Yard, and underground into the nearby crypt of St Etheldreda's.
Legend has it that the courtyard's name commemorates the murder of Lady Elizabeth Hatton, whose husband's family owned the nearby Hatton Garden area. Her body was discovered here on 27 January 1626, "torn limb from limb, but with her heart still pumping blood". Quite how she died is ambiguous, although one popular fable is that she got carried away partying with the devil.
First opened in 1983 as a wine bar, The Bleeding Heart has slowly expanded to include the bistro, tavern, restaurant, private dining rooms that welcome many a celebrity and the crypt, complete with stained glass and religious artefacts. This unique institution offers something to everyone, whether it's a well-earned evening pint in the tavern or a £1,500 bottle of Bordeaux over French cuisine in the restaurant.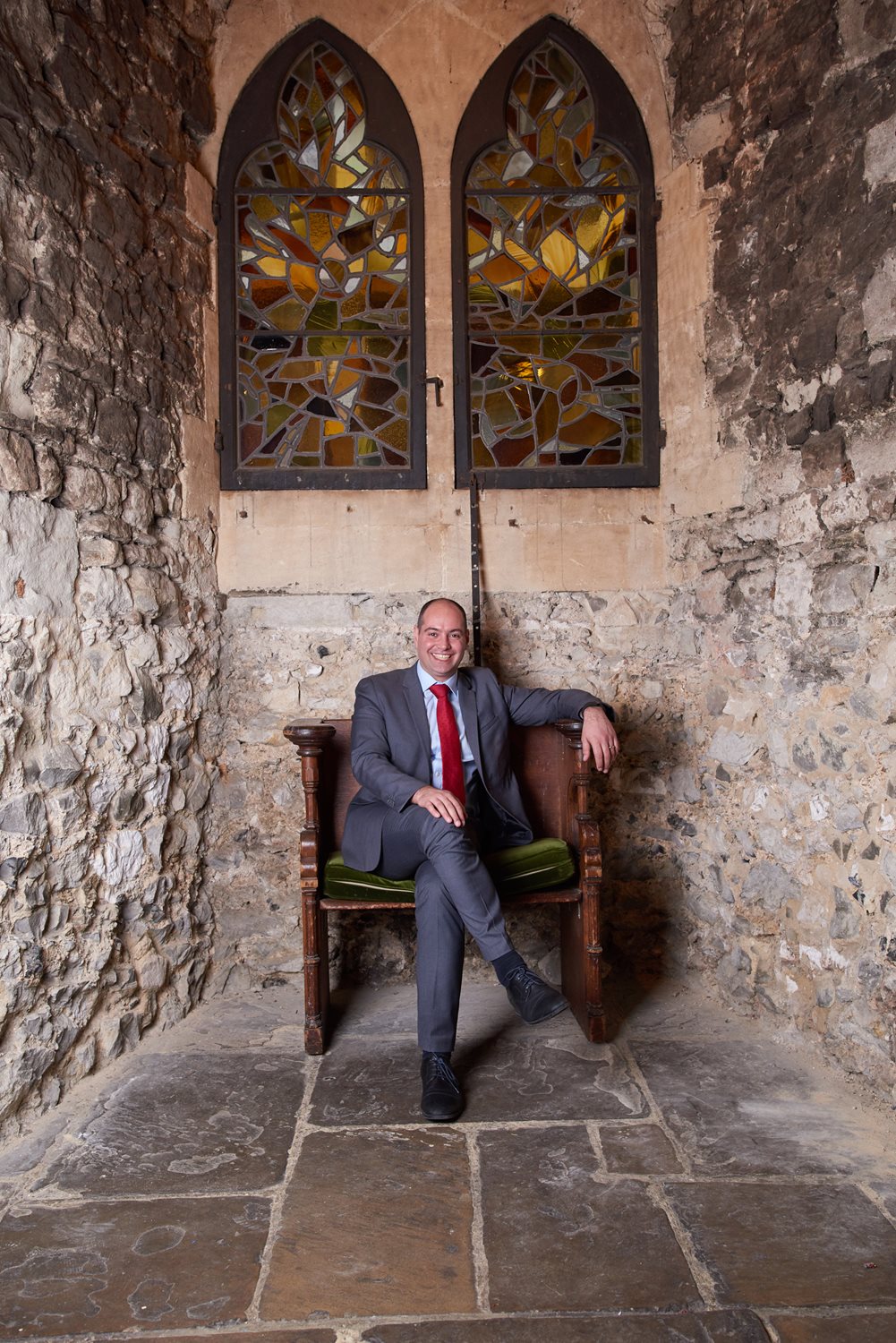 "It's old fashioned, but good old fashioned. It's not old fashioned where nobody smiles at you," says General Manager Nicolas Garcia, who hails from France. "So many restaurants nowadays look alike. Bleeding Heart is one of the last independent companies."
Indeed, its founding owners Robert and Robyn Wilson live in a penthouse suite in the courtyard and eat breakfast at The Bleeding Heart every day.
"Are you likely to see them? Yes," says Garcia with a smile.
A modern twist
Further ahead is Hatton Garden, London's diamond quarter. Don't be surprised to brush past beefy, armed security guards; the memory of the audacious £14 million Hatton Garden heist in 2015 is still fresh in people's memories.
Leather Lane is mere yards away, where traditional traders' stalls selling clothes and flowers are flanked by suave newer businesses, such as sleek barber's shop Manifesto and the Department of Coffee and Social Affairs. The flagship coffee shop, which has since spawned another 11 locations across London, started out in December 2010 in an old ironmonger's space.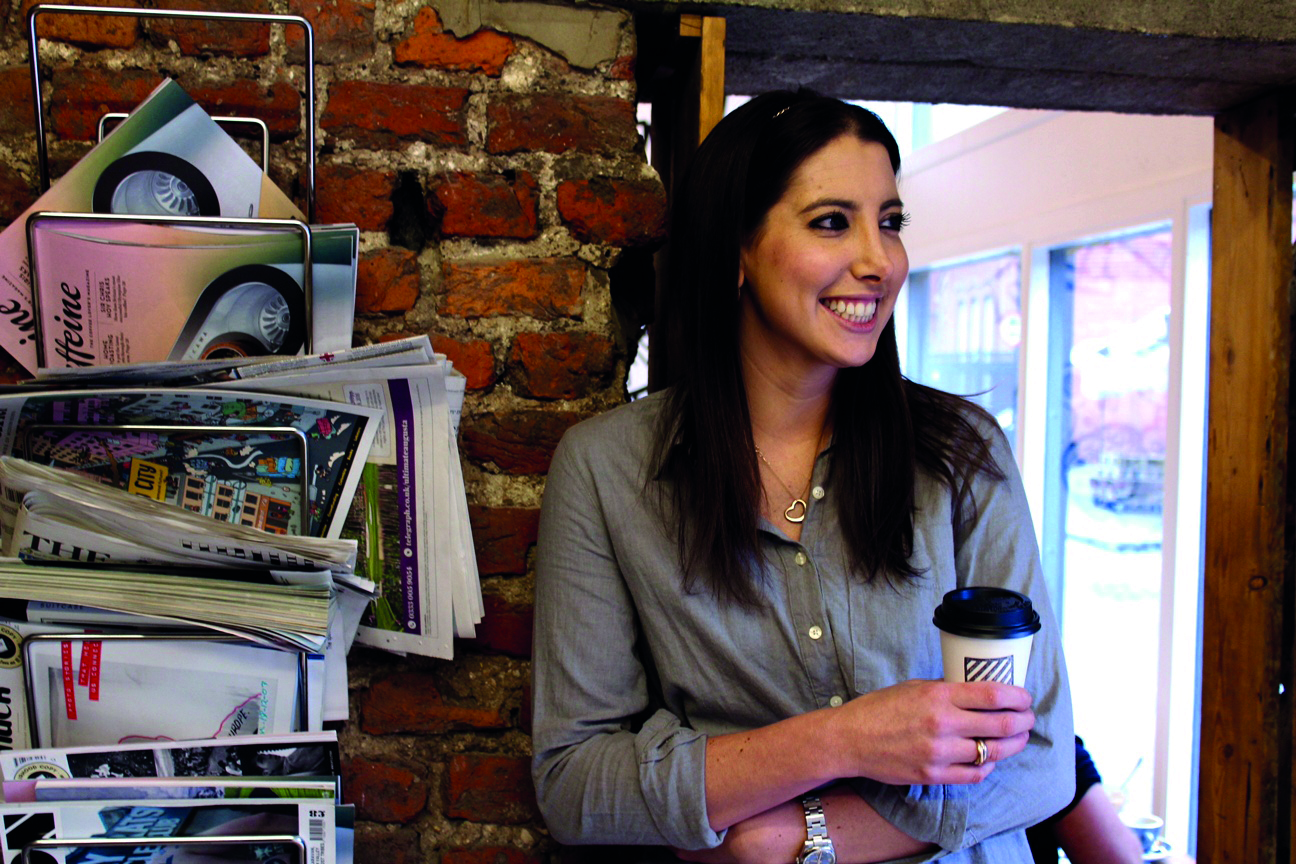 "It was ideal because it had raw aesthetics [that] we could build on. Look at a lot of coffee shops with exposed bricks, we were one of the first to do that in London," Ashley Lopez, CEO of the Department of Coffee and Social Affairs tells HomeWork magazine.
Picked up the @DeptOfCoffee social impact report this morning. Great work, great coffee! #coffee #social #impact #report pic.twitter.com/xgNrhLxt34

— gt&i (@gtandi1) March 16, 2017
"We picked Leather Lane because it was an area with a market, and there was a lot of history and culture to it. The area was very up and coming."
Indeed, the nearby development of Crossrail, Europe's largest infrastructure project, and the opening of the line at Farringdon station is expected to result in a "substantial increase in the number of pedestrians entering and moving through the area," predicts Camden council. It will provide links to outer London, the home counties, the City, Canary Wharf and three London airports.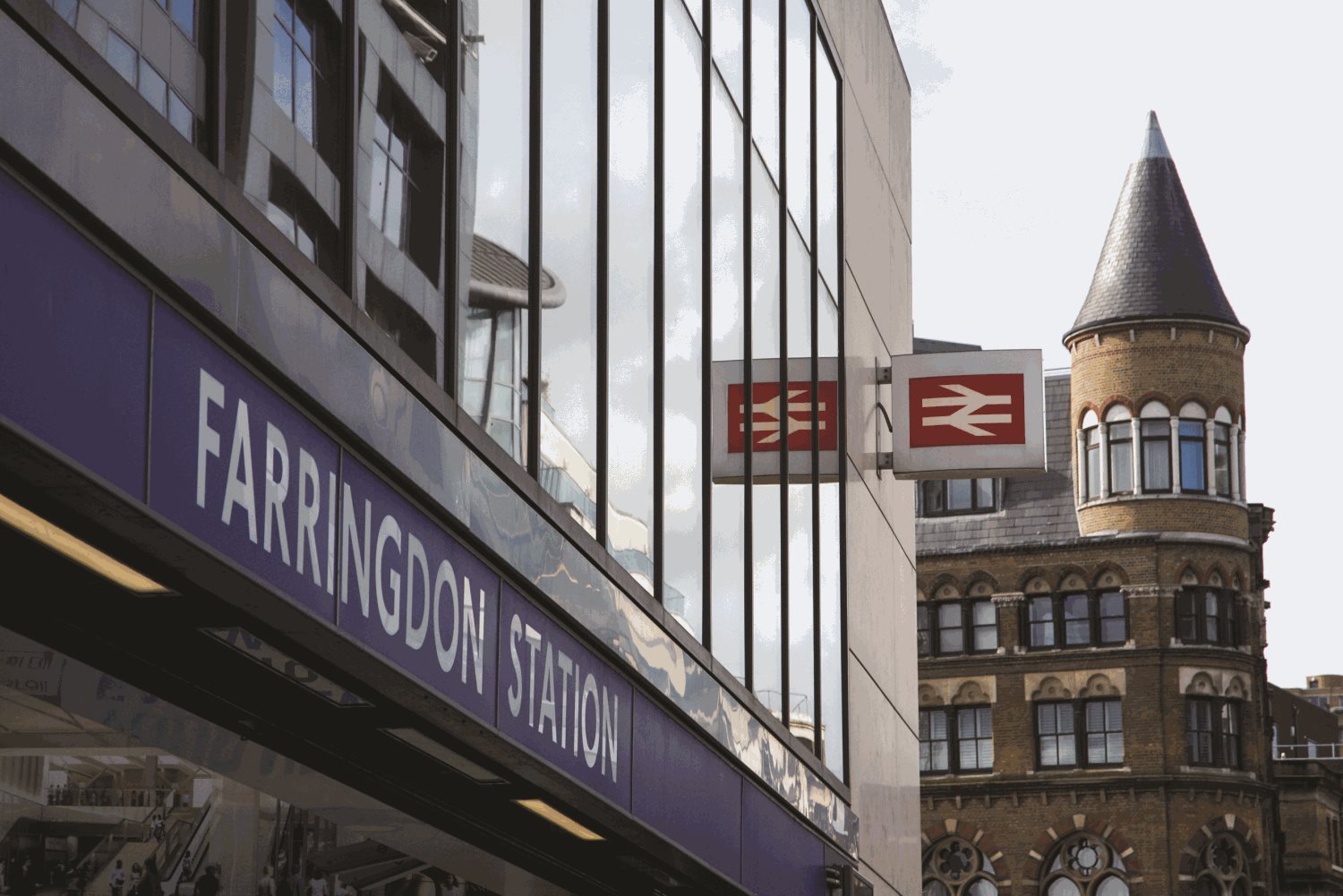 As many as 140 trains and tubes an hour are predicted to serve Farringdon, with daily passenger numbers set to hit 150,000. Camden council has drawn up a list of areas surrounding The Record Hall that are due a makeover, including Leather Lane South, Hatton Garden and Brooke's Market, among others.
The Record Hall is ideally located in Zone 1, in an area steeped in history and culture that is undergoing a makeover as it moves with the times. Thinking about expanding your business at The Record Hall?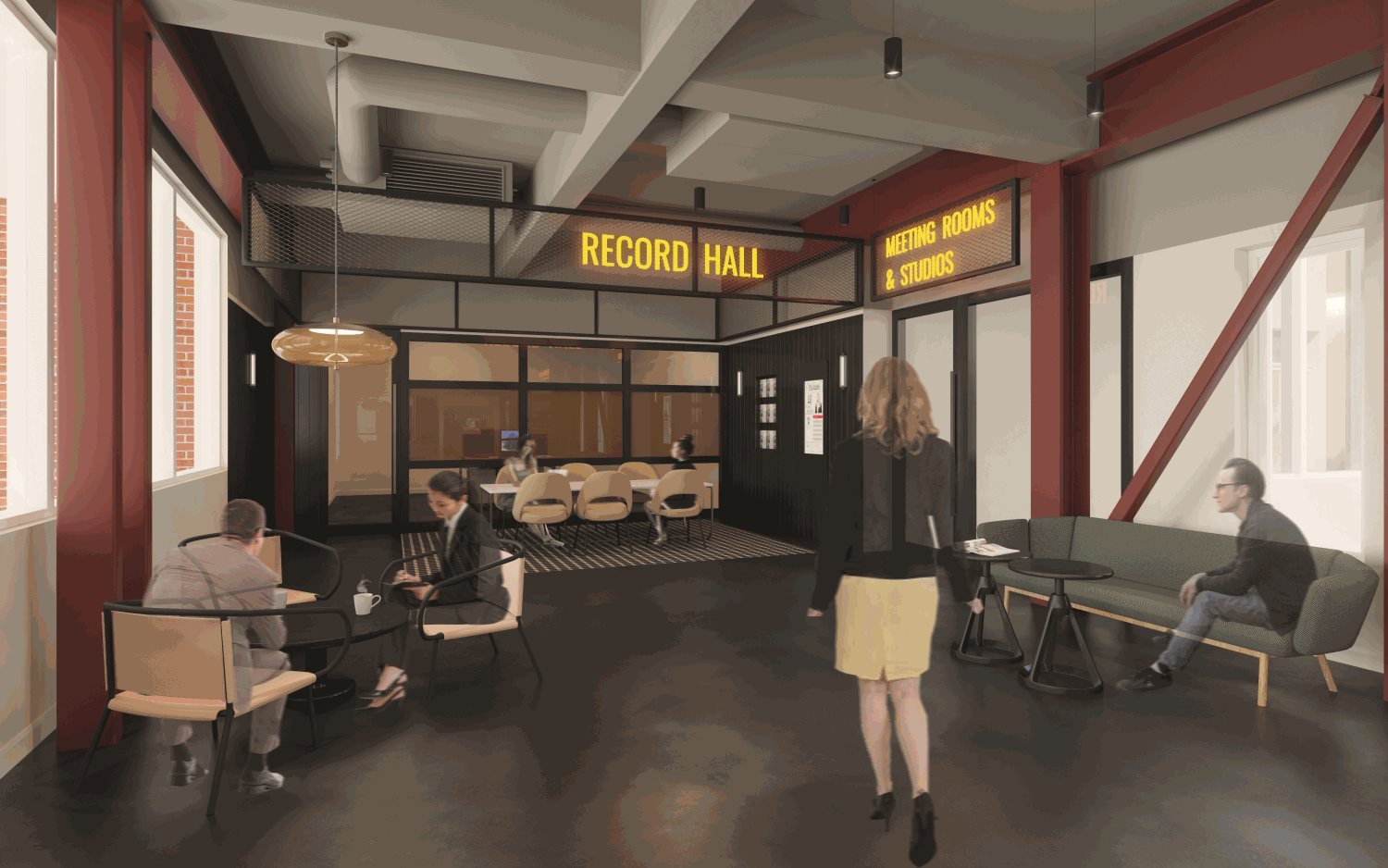 Find out more about Workspace's redevelopment and the surrounding area by checking out The Record Hall or call 020 7369 2343.
If you are due to move into The Record Hall, your main contact will be Centre Manager, Stuart Lancaster.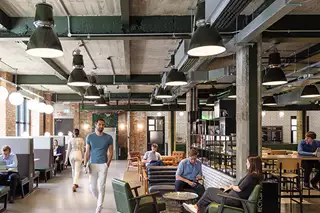 Find your perfect Workspace
Home to London's brightest businesses. 60 iconic properties throughout the capital, from Chiswick to Camden, Waterloo to Whitechapel.
Explore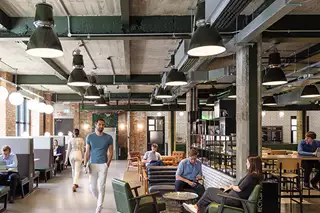 Find your perfect Workspace
Home to London's brightest businesses. 60 iconic properties throughout the capital, from Chiswick to Camden, Waterloo to Whitechapel.
Explore
10 March 2023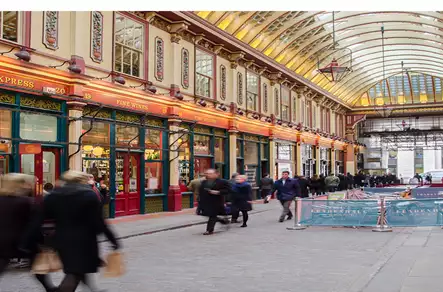 03 November 2022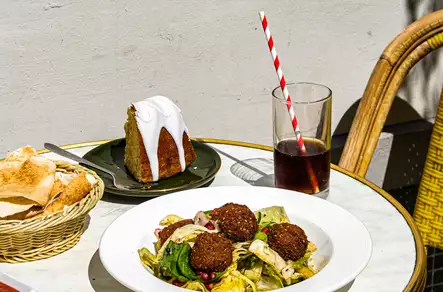 19 October 2022