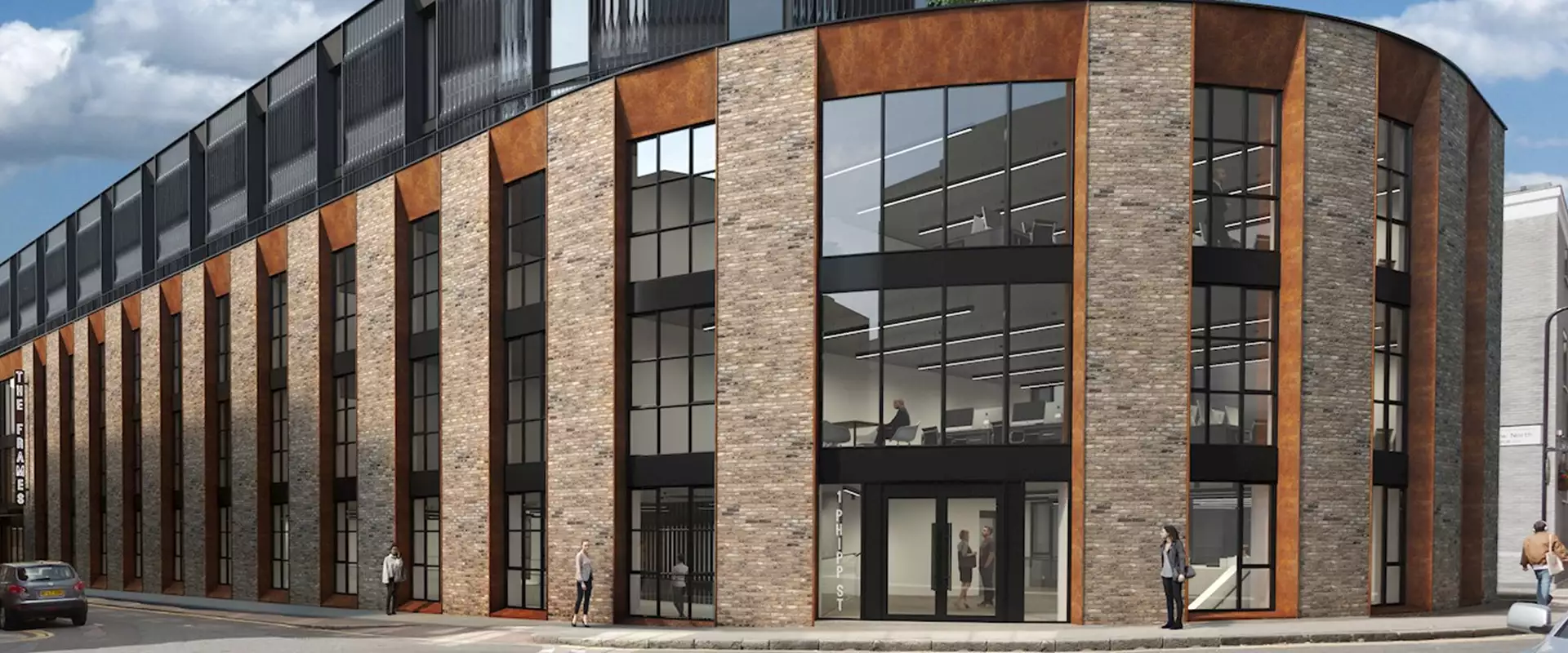 5 Reasons Your Business Should Be Based in Shoreditch
5 Reasons Your Business Should Be Based in Shoreditch
Find out why we think your business would thrive in this part of London.
1. Love your neighbour
Workspace centre managers pride themselves of creating links between the businesses based in their buildings but you'll find in Shoreditch that neighbours slightly further afield are just as lovable, inspirational and, most importantly, potentially useful.
Once called Silicon Roundabout, then rebranded Tech City, this part of London is bustling with coders, developers and entrepreneurs. Amazon moved its European HQ last year to the fifteen-storey Principal Place building in Shoreditch. Digital bank Monzo, which raised £71 million in November 2017, is based on City Road; Microsoft opened Reactor, their accelerator for scale-ups, behind Liverpool Street in February 2018; while if you're looking to raise finance, crowdfunding platforms CrowdCube, Seedrs and Funding Circle are all based nearby.
Workspace have recently launched The Frames in this area. This state-of-the-art building will provide 68 trendy offices and studios, featuring masses of natural light, high ceilings and whitewashed walls for the ultimate in a modern finish. The space is ideal for companies looking to be based in a dynamic business centre, watch a virtual tour here:
2. Get to work without the hard work
Getting to work shouldn't sap your energy before you even arrive. Choose between multiple tube and rail stations Liverpool Street, Old Street, Moorgate and Shoreditch High Street. Any Citymapper calculations shouldn't be too complicated given all the tube, train, over ground or bus routes at your service.
It's also time to get ready for Crossrail (the Elizabeth line) which will open at Liverpool Street in 2019. You'll soon be able to get to Canary Wharf in six minutes and the West End in four.
If you're a fan of a quick getaway, and some weekend sun, fast trains from Liverpool Street connect you to Stanstead or Luton Airport in under an hour while Crossrail will soon get you to Heathrow. It also means that any important guests can jet into your swanky new meeting rooms without any travel fuss.
For cyclists, the Cycle Superhighway 1 runs from Shoreditch to Tottenham. It's also worth noting that some areas of Shoreditch have been designated a Low Emission Neighbourhood, so only ultra-low emission vehicles and local permits will be allowed on roads at certain times. Luckily Workspace customers, Green Tomato Cars run a fleet of low emission taxis.
3. Enjoy a balanced diet
Shoreditch is infamous for having a brilliant bar and restaurant scene. And if anyone says anything like "Shoreditch is so over", don't believe them. Go eat French comfort food at Blanchette East; gorge on a whole roast chicken at Tramshed; or indulge in modern British fare at the Shoreditch institution Princess of Shoreditch. New restaurants are opening all the time including St Leonard's from the team behind Vauxhall gem Brunswick House and The Office and Disco Kitchen for tunes, burgers and cocktails.
Lunchtime doesn't have to mean a soggy sandwich and a warm Lucozade; there are lots of small independent cafes which serve cheap, seasonal food. The shipping container pop-up mall Boxpark alone has 17 independent food retailers. If you want more choice, take a stroll down Brick Lane to sample treats from around the world, from Greece to the Middle East.
4. Be part of history
Shoreditch is a treasure trove of historical happenings. Before the Globe Theatre was built in 1599 in Southwark, William Shakespeare used to put on plays, including the premieres of Henry V and Romeo and Juliet, at what used to be the Curtain Theatre on Hewett Street. It is also thought he lived down Holywell Street in Bishopsgate.
You can also step into history at the Dennis Sever's House, which is an intricate and faithful portrait of how a family of Huguenot silk weavers used to live from 1742 onwards.
Just behind Shoreditch High street, you'll find the Boundary Estate, the world's oldest council estate built in 1890.
5. Enjoy yourself
After a hard day's work, you can enjoy a pint at the Craft Beer Company in Hoxton, in the beer garden of the Crown & Shuttle, or while looking out for local resident Tracey Emin at the Golden Heart.
If bars are more your scene, you'll also be spoilt for choice in Shoreditch: from the Alice in Wonderland-inspired Callooh Callay to the Devil's Darling, one of the three bars you'll find at the new hotel The Napoleon.
If you're feeling playful, there are board games at The Book Club, ping pong at Bounce and table football at Café Kick.
For those still going strong into the wee hours and looking for a dancefloor, you'll find plenty of night owls at Cargo and XOXO. And the fun doesn't need to end there; restaurant Red Rooster hosts a Gospel Choir Brunch on Sunday for all those worried about the state of their souls, ready to praise the Lord and, most importantly, in need of a strong Bloody Mary.
Do you want to join our thriving community of businesses? Come and see what we have to offer your company and make your mark on the capital.
If you're looking to rent commercial property in Shoreditch, London, it couldn't be simpler with Workspace - flexible lease terms and the ability to be able to make youre space your own.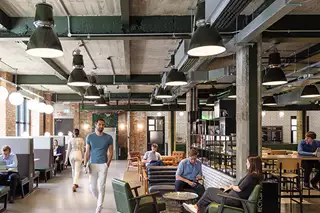 Find your perfect Workspace
Home to London's brightest businesses. 60 iconic properties throughout the capital, from Chiswick to Camden, Waterloo to Whitechapel.
Explore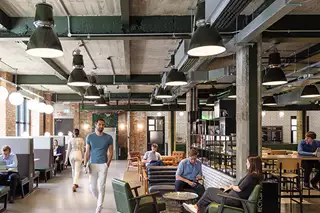 Find your perfect Workspace
Home to London's brightest businesses. 60 iconic properties throughout the capital, from Chiswick to Camden, Waterloo to Whitechapel.
Explore
10 March 2023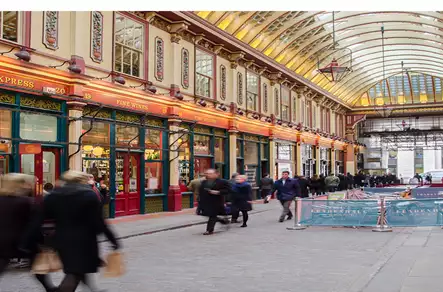 03 November 2022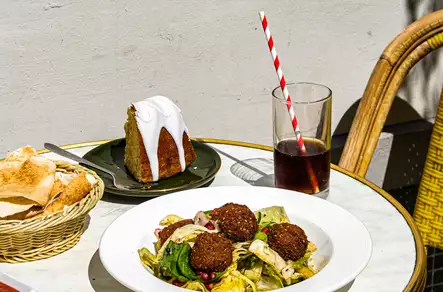 19 October 2022