RIVERSIDE BUSINESS CENTRE
A selection of available spaces at Riverside Business Centre
There are currently no available spaces at this property.
With 60 properties across the city, we'll find something perfect for you. You can search for a space at another property here or call our London based enquiries team on 0203 925 9367 who will be happy to help.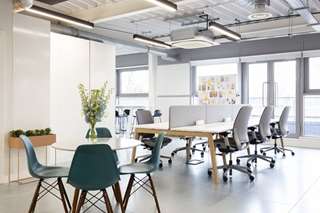 Can't find what you're looking for?
Call the team on 0203 883 4350 or enquire below and we'll find the perfect space for you.
You may also be interested in...